SMOKEY BONES LAUNCHES 'PIMP MY PATTY' SOCIAL MEDIA CHALLENGE AND WILL AWARD A TOTAL OF $5K IN CASH PRIZES TO THE TOP FIVE WINNERS
Smokey Bones' new interactive challenge kicked off on June 26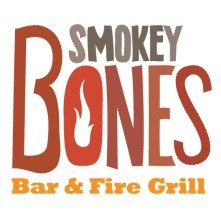 Stack it and snap it! Smokey Bones Bar & Fire Grill just kicked off a nationwide, month-long "Pimp My Patty" social media challenge on Sunday, June 26, to offer customers the chance to participate in a build your own burger competition to coincide with their mouth-watering and customizable, burger menu. Contestants will go head-to-head to build the best looking burger with a total of $5K in cash prizes offered to the top five finalists.
In order to enter, contestants will post their own interpretations of a Smokey Bones pimped out burger to Instagram with the hashtag: #SBPimpMyPatty. In addition, participants must geotag their photo at Smokey Bones in order to enter the contest.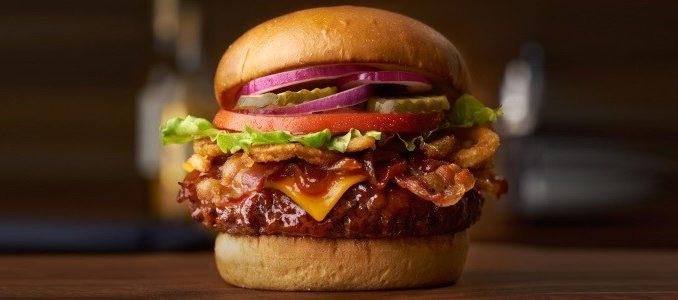 Smokey Bones offers over 35 premium topping selections, giving customers hundreds of combinations to choose from to display their own personal burger personalities. Guests can choose between an angus beef, premium beef, turkey, grilled chicken, or veggie patty. You can choose between cheddar, American, swiss, provolone, pepper jack, bleu, mozzarella, or smoked gouda cheese. Not to stop there, they also broke it down by hot toppings (i.e onion tanglers, peppered bacon, grilled peppers) or cold toppings (i.e. sliced avocado, baby spinach, or cole slaw). In addition, specialty toppings include Texas-style beef brisket, smoked spiced sausage, grilled Portobello mushrooms, hickory smoked pork, or mac & cheese. You can get as messy as you want, and no burger is big enough!
With 65 locations across the nation, and many more to come, Smokey Bones offers an elevated casual dining experience delivering good food, good drinks, and good times.
WHAT:
Smokey Bones Bar & Fire Grill #PimpMyPatty Social Media Contest
WHEN:
June 26 – July 23, 2016
WHERE:
Smokey Bones Bar & Fire Grill's participating locations nationwide
PRIZES:
Smokey Bones to award a total of $5,000 in cash prizes
The top 5 contestants will receive $500 each
A panel of judges will choose a grand prize winner from the five finalists who will be awarded an additional $2,500
Winners will be notified via Instagram comment that they have won. Smokey Bones will also announce winner information on Facebook and Twitter, in addition to a company-wide e-blast newsletter. For additional rules and regulations, visit www.smokeybones.com/contest/.
With a variety of over 50 beers, wine brands and a constantly evolving cocktail menu, Smokey Bones Pimp My Patty Contest is the perfect hangout activity for friends and a fun, interactive experience for loved ones.
About Smokey Bones Bar and Fire Grill
Smokey Bones Bar and Fire Grill is a nationally-recognized brand delivering good food, good drinks and good times in 65 locations across 16 states, including 3 new locations in 2015. Two new locations are currently under construction. Each restaurant features a lively atmosphere, a full service bar and authentic kitchen slow-smoking and fire-grilling food all the way until closing time. Smokey Bones, Inc. offers more than 50 beers, unique cocktails, and slow smoked and fire grilled favorites like glazed smoked wings, mouthwatering ½ pound burgers, tender ribs, hand-pulled pork and house made hot bag o' donuts. It is owned by an affiliate of Boca Raton, Fla.-based Sun Capital Partners, whose portfolio of restaurants also includes Boston Market, Friendly's, Johnny Rockets, Bar Louie, and other restaurant brands representing approximately 2,000 locations and approximately $2.0 billion in sales. For additional information on Smokey Bones Bar & Fire Grill, and a list of all locations nationwide, please visit www.SmokeyBones.com.