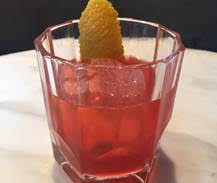 Thanks to Repeal Day, the celebrated passing of the 21st Amendment that ended Prohibition on December 5, 1933, we'll never have to know.
Conveniently falling between Thanksgiving and Christmas, Repeal Day provides a wonderful excuse to gather with friends over a specialty cocktail this Saturday, December 5. We thought these deals were particularly fetching for a Prohibition beverage roundup story – think your readers would agree?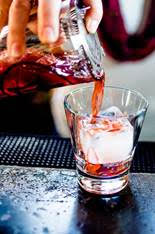 Pictured: Sazerac
Credit: The Iron Horse Hotel
Establishment: The Iron Horse Hotel
Location: Milwaukee, WI
Offerings: The Iron Horse Hotel's Annual Prohibition Party on December 5 at 6 p.m. invites locals to revel in the repeal of Prohibition with specialty cocktails such as: Sazerac ($9) with Bulleit, Peychauds bitters, Absinthe wash, and simple syrup; Sidecar ($9) with Pierre Ferrand Cognac, Cointreau, lemon juice, and a sugar rim; and Last Word ($9) with Rehorst Gin, Green Chartreuse, lime juice, and Luxardo. Additionally, $0.05 drafts and $5 growlers are available, as well as entertainment provided by burlesque dancers and live music.
Pictured: Pre-Prohibition Whiskey Sour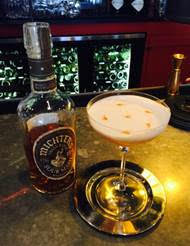 Credit: St. Joe Club & Resorts
Establishment: Havana Beach Bar & Grill at The Pearl Hotel
Location: Rosemary Beach, FL
Offering: Serving up cocktails at the Emerald Coast restaurant's hand-carved mahogany Hemingway Bar, which is fashioned after its namesake's favorite Cuban watering hole, imbibers may enjoy two specialty cocktails at the St. Joe Club & Resorts property this Saturday: the Pre-Prohibition Whiskey Sour ($5), a traditional sour made with an egg white and Michters Sour Mash Whiskey and lemon, topped with a spray of aromatic bitters, and Moonshine ($5), in a nod to the 13-year movement during which this "white whiskey" homebrew was prevalent.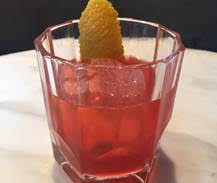 Pictured: Ace Kicker
Credit: Sepia
Establishment: Sepia
Location: Chicago, IL
Offering: Griffin Elliott, Head Bartender at Michelin-starred Sepia, serves a cocktail called the Ace Kicker ($14) that's based off an Old Fashioned, but subtly sweetened with maple syrup. It combines Rye Whiskey, Mezcal, cranberry-infused maple syrup, Amaro Montenegro, Angostura, and Mexican Mole bitters for a smoky cocktail that's perfect for the colder months.