Riboli Family Wine Estates Celebrates Grand Opening of its New Energy-Efficient Winery in Paso Robles
The new winery will be the production home for Riboli family's growing portfolio, including San Antonio Winery, San Simeon, Opaque and Maddalena.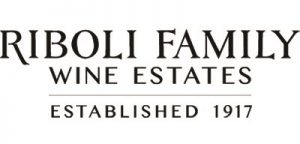 With a packed crowd of wine industry leaders, local dignitaries and scores of wine lovers, the Riboli Family Wine Estates, whose founding winery, San Antonio Winery (sanantoniowinery.com) was established in 1917, officially opened its new energy-efficient winery in Paso Robles, California on Thursday, Sept. 8.
In its continuing commitment to the world-class Paso Robles wine region, the new winery, designed for crafting premium wines using sustainable techniques that conserve energy and water, as well as reduce waste, will serve as the marquee production facility for Riboli Family Wine Estates, a portfolio that includes San Antonio Winery, Maddalena, Opaque, San Simeon, and others.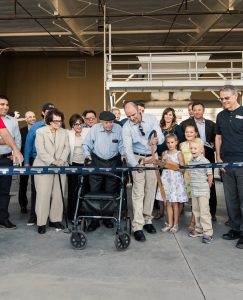 The celebration, which included pours of Riboli's library wines, food by Thomas Hill Organics and Fromagerie Sophie and the crowd-pleasing voice of the lead singer of Moonshiner Collective, Dan Curcio, comes on the cusp of the 100 year anniversary of the Riboli family's wine journey, one that has spanned four generations, many of whom were in attendance.
"We are a true family business. Without the hard work of the previous generations, we would not have been able to accomplish this goal," said fourth-generation family Winemaker, Anthony Riboli.
"And while we will always be committed to our Los Angles winery roots," Riboli continued, "We are equally committed to Paso Robles, and we will continue to work tirelessly to innovate in both our estate vineyards and new winery. This modern and energy-efficient winery will allow us to continue to improve our high-quality, award-winning wines with every vintage right here in Paso Robles."
Designed and constructed by local firms Reiss Design Studio, and J.W. Design & Construction, respectively, the modern facility features both closed-top and open-topped tanks and a cellar that boasts four separate barrel spaces to allow the winemakers to ferment and store barrels at ideal temperatures, depending on the vintage and varietals.
The cellar also has temperature controls, to ensure the cooling system isn't running during Paso Robles' famously frigid overnight temperatures. The entire winery is air-cooled to save water and all process wastewater and storm water is reclaimed for irrigation purposes onsite through a sustainable state of the art membrane bio-reactor.
"This has allowed Riboli Family Wine Estates to become a zero waste discharger, meaning under normal circumstances zero wastewater goes to the city sewer," said Troy Ellison with Cloacina LLC, the company that manufactured the bio-reactor.
On the Riboli Family winemaking team, Winemaker Ben Mayo, a native of San Luis Obispo County with 15 years of experience making wine in Paso Robles, says what drew him to Riboli Family Wine Estates is the family's vision and passion for the Central Coast and the opportunity to lead boutique vineyard-driven brands that showcase the very best vineyards in Paso Robles and Monterey. With regard to being able to produce these wines in the new modern and sustainable winery, Mayo stated he feels like a "kid in a candy store."
"Our commitment to Paso Robles goes well beyond the award-winning wines we produce and our tasting rooms," Riboli says. "We love it here, and we want to be a good neighbor, so we made the investments to ensure we are exceedingly energy and water efficient as well as environmentally appreciative."
ABOUT SAN ANTONIO WINERY & RIBOLI FAMILY WINE ESTATES
Established in downtown Los Angeles in 1917, San Antonio Winery, founding winery of Riboli Family Wine Estates, continues a proud heritage of winemaking in Los Angeles and Paso Robles that spans four generations of the Riboli family. The family's commitment to producing award-winning wines has included investing in vineyards in California's most prestigious regions, including the Rutherford AVA of Napa Valley, Santa Lucia Highlands and Arroyo Seco AVAs of Monterey County and the El Pomar and Creston Districts of Paso Robles. Most recently the Riboli Family has been committed to growing its presence in the award winning Paso Robles wine region, opening a state-of-the-art winery in 2016. Follow San Antonio Winery and Riboli Family Wine Estates on Facebook, Twitter, and Instagram, or visitwww.sanantoniowinery.com. The award winning wines in the Riboli Family Wine Estates portfolio can be enjoyed at their three tasting rooms located at: 2610 Buena Vista Drive in Paso Robles, CA; 737 Lamar Street in Los Angeles, CA; 2802 S. Milliken Avenue in Ontario, CA.