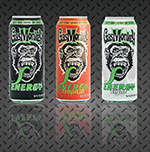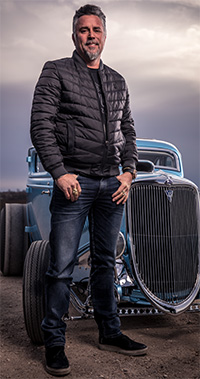 Gas Monkey Energy is expanding their presence in the energy drink market with a national launch of its "better for you" Gas Monkey Energy Drink line with 7-Eleven, TA Petro Mart and other major c-store chains.
Gas Monkey Energy has also introduced their first new flavor since the initial launch. The new Gas Monkey Energy Tropical flavor includes notes of mango, passionfruit, pineapple, lemon, and honey while maintaining the brand's commitment to healthier ingredients, such as NO High Fructose Corn Syrup, NO Aspartame, NO Artificial Flavors, NO Artificial Preservatives. The new flavor joins Regular and Light.
"Nothing at Gas Monkey Energy is ordinary, that includes our new Gas Monkey Energy Tropical, which has exceeded all expectations as far as initial takeaway at store level! The new tropical flavor provides a smooth, refreshing taste while delivering the infamous Gas Monkey Energy pick-me-up that our fans require," said Richard R. Rawlings, Owner of Gas Monkey Garage and Gas Monkey Energy.
The energy drink market continues to grow at a steady pace, with over $8 Billion in convenience channel sales, and an average of 60 energy drinks per store. "We are proud of the progress that Gas Monkey Energy has made in such a short timeframe. We have achieved over a 400% increase in ACV vs YAG and continue to rapidly grow our Total U.S. ACV %. We are also thrilled by the initial results for the new Tropical flavor, as well as, with Gas Monkey Energy Regular and Light." said Traci Carpenter, President of Gas Monkey Energy.
Gas Monkey Energy
Based out of Gas Monkey Garage in Dallas, TX, Gas Monkey Energy is not your typical energy drink. Gas Monkey Energy delivers a blast of pharmaceutical grade vitamins, natural flavors, no aspartame or high fructose corn syrup, and a great taste to restore & sustain energy when your body needs it most. Gas Monkey Energy is offered in Regular, Light, and Tropical.
About Richard Rawlings
Founder of Gas Monkey Garage Rawlings spun his passion for hot rods into the hit Discovery show, "Fast N' Loud". He has since spun his celebrity into a variety of different shows for the network and grown the Gas Monkey brand to worldwide recognition. His entrepreneurial spirit has also driven him to expand the brand into the beverage industry through his stake in Gas Monkey Energy.