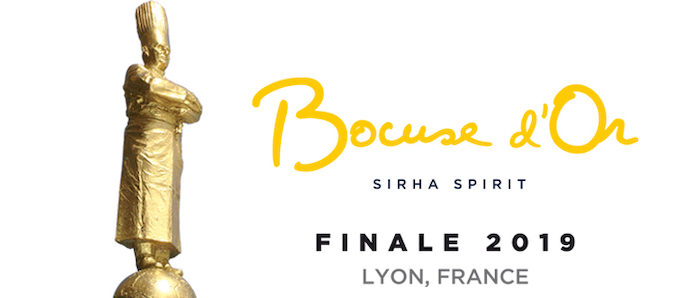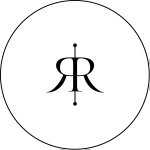 On Tuesday, January 8th, Rosewood Sand Hill – the ultra-luxury hotel located in Menlo Park – will host the send-off for the team of chefs representing the United States at the Bocuse d'Or, the world's most prestigious biennial culinary competition in Lyon, France.
During this exclusive evening, guests will mix and mingle with acclaimed chefs from Team USA during a meet and greet and cocktail reception hosted by the property's esteemed Executive Chef Reylon Agustin, who heads the hotel's Michelin-starred restaurant, Madera. Head Coach Robert Sulatycky will represent Team USA 2019 and welcome guests to this exciting event, along with Head Chef Matthew Kirkley (formerly of Coi, the Michelin-starred restaurant in San Francisco) and Commis Mimi Chen (who has worked with Chef Kirkley at Coi). Chef Philip Tessier (the first American ever to place on the podium at the Bocuse d'Or) will also make a special appearance at this exclusive event.
During the reception, several notable Bay Area chefs will serve a selection of small bites that celebrate the diverse culinary landscape of the surrounding area. Executive Chef Reylon Agustin will also create a selection of dishes that showcase Madera's artfully-crafted, locally-sourced cuisine.
Following, Head Coach Sulatycky, Chef Kirkley and Commis Chen will take the stage for an intimate Q&A session that will give guests rare insight into the training and preparation process undertaken by chefs ahead of the Bocuse d'Or. Rosewood Sand Hill's Executive Chef Reylon Agustin will also pay tribute to late leaders in the culinary industry who have served as inspirations to many, such as Anthony Bourdain, Joël Robuchon and the legendary Paul Bocuse, for whom the competition is named.
Team USA works in partnership with Ment'or BKB- a leading non-profit organization devoted to inspiring culinary excellence in young professionals and preserving the traditions and quality of cuisine in America. In celebration of the organization's mission of providing mentorship to the next generation of promising chefs, all proceeds of ticket sales will be donated to Ment'or BKB.
This extremely exclusive event offers guests the unique chance to support Team USA as they return to defend their title and become the first country in the Bocuse d'Or competition's history to have two back-to-back gold wins. Only 200 tickets are available at Rosewood Sand Hill and are priced at $175 USD each. Guests can book tickets by calling the hotel at +1(650)561-1540.
For more information, details on ticket reservations can be found at:
https://www.rosewoodhotels.com/en/sand-hill-menlo-park/destination/things-to-do/Bocuse-dOr.
About Rosewood Sand Hill:
Nestled amid 16 acres, Rosewood Sand Hill melds the relaxed style and beauty of California Ranch architecture with fragrant gardens and stunning views of the Santa Cruz Mountains. Whether relaxing in the spacious guestrooms, indulging at Sense spa, or enjoying Madera's delicious offerings inspired by the freshest local ingredients, guests will experience unparalleled attention to detail and impeccable service at this urban oasis. Rosewood Sand Hill's luxurious accommodations feature 121 elegantly appointed guest rooms, including 31 suites ranging in size from 527 square feet for the deluxe guestroom to 2,372 square feet for the two-bedroom Presidential Villa. All guestrooms and suites offer private balconies or terraces with views of landscaped courtyard gardens, the swimming pool or the Santa Cruz Mountains.
For more information: rosewoodhotels.com/sandhill
About Rosewood Hotels & Resorts
Rosewood Hotels & Resorts® manages 24 one-of-a-kind luxury properties in 15 countries, with 20 new hotels under development. Each Rosewood hotel embraces the brand's A Sense of Place® philosophy to reflect the individual location's history, culture and sensibilities. The Rosewood collection includes some of the world's most legendary hotels and resorts, including The Carlyle, A Rosewood Hotel in New York, Rosewood Mansion on Turtle Creek in Dallas and Hôtel de Crillon, A Rosewood Hotel in Paris, as well as new classics such as Rosewood Beijing.
For more information: rosewoodhotels.com
About Ment'or BKB
The Ment'or BKB Foundation is a nonprofit organization that aims to inspire excellence in young culinary professionals and preserve the traditions and quality of classic cuisine in America. Ment'or is led by a Board of Directors including Chefs Daniel Boulud, Thomas Keller and Jérôme Bocuse, as well as an esteemed Culinary Council of over 40 renowned chefs nationwide who act as mentors for young chefs, serve in an advisory capacity to the organization and participate in fundraising events. Educational grants are offered to young professionals through the Mentor Grant Program for Continuing Education which has awarded more than $1.2 Million since 2014. Our Young Chef and Commis Competitions for young cooks provide further opportunity to advance their careers in the culinary world. Ment'or is also responsible for recruiting, training and financially supporting the promising young American chefs who compete on behalf of the United States in the prestigious Bocuse d'Or competition, held in Lyon France, every two years. For the first time in history, Team USA 2017 won the coveted Gold Medal at the Bocuse d'Or. Visit www.mentorbkb.org to learn more.