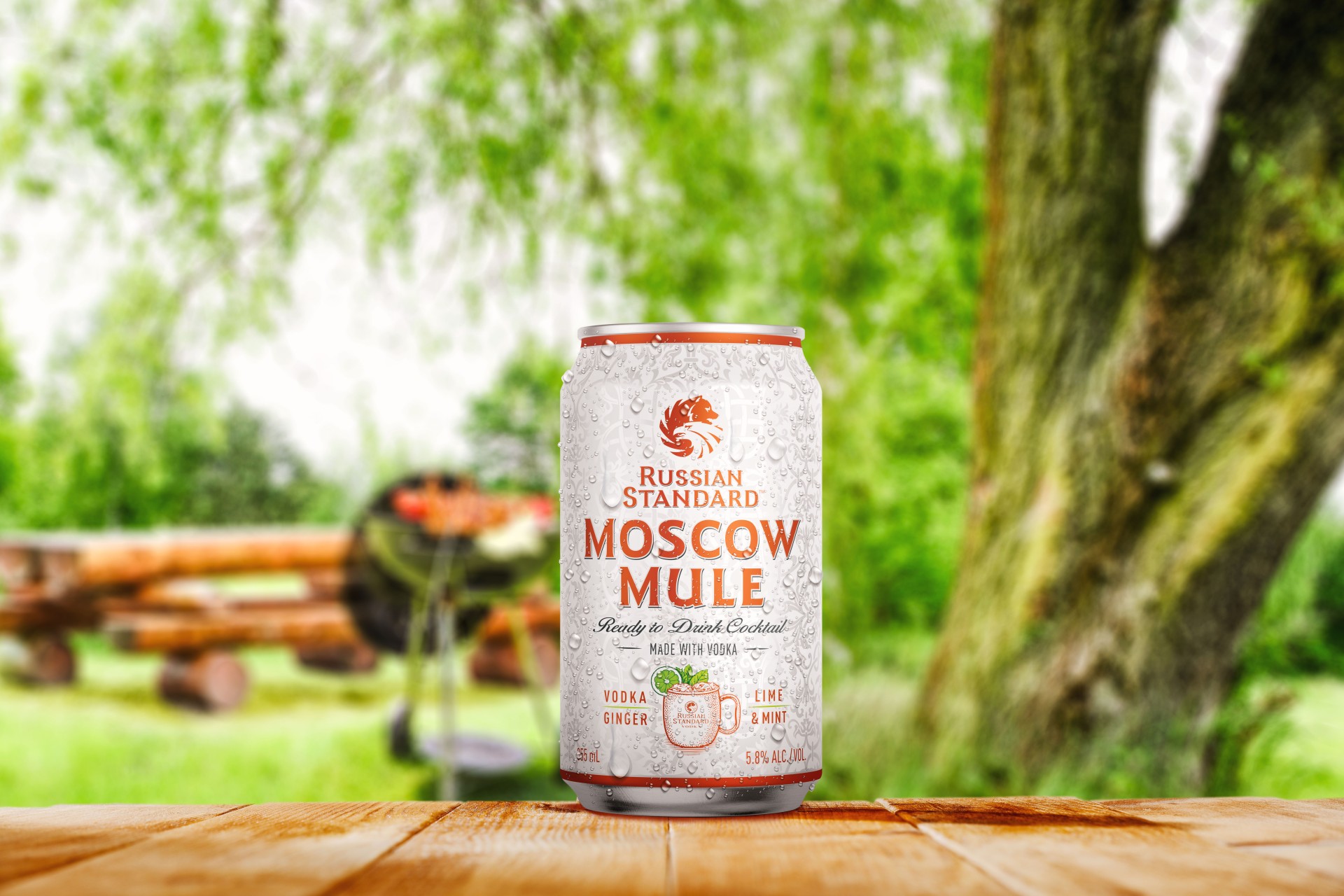 Russian Standard Vodka Canned Moscow Mule celebrates summer.
By Debbie Hall
The Russian Standard Vodka Moscow Mule is a premium ready-to-drink cocktail. The refreshing taste of the classic Moscow Mule is made with ginger, lime, mint, and Russian Standard Vodka with an ALC of 5.8 percent.
The water of glacial origin in Lake Ladoga and winter wheat is grown in the rich black soil of the Russian Steppes contributes to the unique sensory profile and taste of the vodka. The spirit is then produced in the state-of-the-art distillery in St Petersburg, using a proprietary distillation process more than 200 times.
Russian Standard Vodka combines the complex convergence of science, nature, craft, technology, history, and revolution. Its backstory is inspired by Russia's most famous scientist, Dmitri Mendeleev, with a dedication to science who shares a hometown of St Petersburg. Professor Mendeleev is known as the inventor of the Periodic Table and shared his philosophy on equilibrium and natural order. This led to identifying the perfect balance between water and alcohol, which underpinned the original Russian Empire Standard set by Tsar Alexander III in 1894.
St. Petersburg State University, where Professor Dmitri Mendeleev taught, offered the standard for making vodka. A century later, St. Petersburg University graduates to work at Russian Standard Vodka distillery, working on the chemical analysis of natural water and gas chromatography to make certain the vodka is ultra-clean.
The global ready-to-drink cocktails market size continues to explode. According to Grand View Research's Ready To Drink Cocktails Market Size Report, 2021-2028, the RTD market was valued at $714.8 million in 2020 and is expected to grow at a compound annual growth rate (CAGR) of 12.0 percent from 2021 to 2028.
Russian Standard's canned Moscow Mule Cocktail are sold in 4 packs of 12-ounce cans and found nationwide in liquor, grocery, and drug stores.