By Merilee Kern, 'The Luxe List' Executive Editor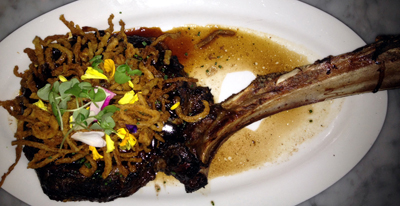 North County San Diego just got decidedly more chic with the recent opening of Searsucker Del Mar restaurant, the newest SoCal site for the burgeoning dining brand that's been a Gaslamp District draw since 2010. Now the fun-and-food-loving folks in North County—an area starving for great food and fun venues—can bask in Searsucker's distinctive mix of sophisticated food served up in a lively environment. This restaurant has made great strides in turning Del Mar Highlands into a bona fide culinary destination.
Once the spot of Burlap, another concept from the brains and brawn behind Searsucker that includes Top Chef Season 3 finalist and celebrity Chef Brian Malarkey, the restaurant has been transformed from a trendy bar scene to a stylish hot spot of New American cuisine. Uniquely conceived as a social dining encounter that proffers inspired gourmet fare, both the menu and the décor have been designed for a communal epicure experience.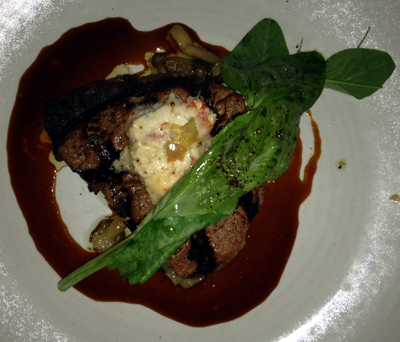 The restaurant has a warm and comfortable Southern California vibe within its indoor and outdoor space. The outdoor patio features a koi pond with fished humorously named after restaurant employees, fire pit, and cozy seating that both young and old can enjoy while noshing on the incredible and sometimes whimsical food adeptly executed by Chef Andrew "Dizzle" Phillips, Chef de Cuisine at Searsucker Del Mar. From lunch and brunch to dinner and drinks, Chef Phillips dishes up some tongue-in-cheek and a wink-and-a-nod for many of the menu items.
When asked what sets his restaurant apart from others in the area, Chef Malarkey urges, "It's definitely the atmosphere and environment! Searsucker Del Mar is a great place with different spots—from the private dining room and the indoor/outdoor bar to the fire pit and koi pond. This makes it a great place to bring together a lot of people. It's far and away the biggest and most fun place in North County!"
For those interested in Chef Malarkey's favorite aspects of the eatery, he boasts about "how bright, light, and open the space has become as well as all the different environments in which you can eat, relax, and entertain in."
Others agree, including myself and some famous faces. Malarkey offered some of the celebs that have dropped in or are even regulars: "It's a hotspot for the Real Housewives of Orange County and Los Angeles as well as BRAVO stars, in general. We have a ton of BRAVO executives and producers in here and have even shot an episode of Millionaire Matchmaker there. Bo Derek has also been in, and she is one of my favorites. The Del Mar jockeys are also frequent guests of the restaurant."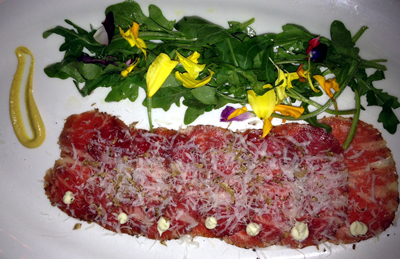 For its part, the menu is divided into many plates and options, including a wide range of "bites" and "smalls" for sharing at the table. Other starter sections include "raw" and "greens." The entrée sections are comprised of "ocean," "ranch," and "farm" followed by the "and" (side) options.
I was fortunate enough to be invited in to sample what Searsucker Del Mar has to offer, and I can tell you that it is a lot. Exciting and kinetic atmosphere aside, each and every dish I tasted did the impossible, nearly outshining the plate prior, with the experience stunningly unfolding—and my anticipation growing exponentially—with each course.
Among the dynamic dishes I sampled were the following starters: Kobe Carpaccio with shaved truffle, mustard, and manchego ($15); Short Rib "Hunter" with horseradish and fried onion ($12); Shrimp "Spicy" and Bacon Grits ($13); Mushrooms with shaved truffle, burrata, and toast ($14); and Prosciutto Salad with heirloom tomato, burrata, and fennel ($10).
For the main course, I savored the Local Seabass "Roots" with parsnip puree, root vegetables, and pistachios ($32); Loin Filet with lobster butter, mushrooms, and leeks in a demi-glace ($35); and the unequivocal star of the show—a moist and tender Ribeye "Tomahawk" with cognac and horseradish ($75) with plate presentation that commands attention. These dishes were paired with sides of Fried Brussels Sprouts with walnuts ($7); Sugar Snap Peas & Carrots "Pistachio-Dine" ($6); and, my overwhelming favorite, the Jalapeno-Chorizo "Corn off the Cobb" ($7).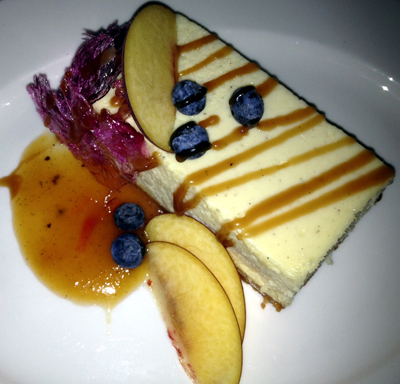 For dessert, there was not a morsel left of Granny's Banana Cake with caramel, cream cheese and praline ice cream ($9) or the Cheesecake with a vanilla cookie crumb crust, peach butter, and blueberries topped with a whiskey sauce ($9).
Even amid all of this food fabulosity, I would be remiss to not give a shout out to the beverage program at Searsucker. Paired with the food or enjoyed entirely on their own, the creative cocktails and delectable drinks like the Pear Tree with Zaya aged rum, Fernet Branca, pear and lemon all "balanced perfection", Sucker Punch (Bacardi silver, velvet falernum, and house made fruit punch),or the Mint Julep are a must–especially after a day at the Del Mar Racetrack. Stop by on Tuesday night and you'll be able to try a new wine and get half off select bottles. This is the perfect place to be for happy hour with pals for a full-fledged cocktail party.
The menu and bar innovations are no surprise given the pedigree of the partners in charge. In less than two years, Chef Malarkey and hospitality visionary James Brennan, as part of the Enlightened Hospitality Group, have created five wildly successful restaurant concepts. Other notables in their stable include Gabardine, Gingham, and Herringbone. All of these have received top marks by restaurant critics with Time Magazine naming Searsucker the country's #2 hottest restaurant. Prior to opening his first restaurant in 2010, Chef Malarkey, a graduate of Le Cordon Bleu Portland, commanded the brigade at the Oceanaire Seafood Room where he garnered over 60 industry awards in five years. While there, he competed as a finalist on Top Chef Miami. Since then, Chef Malarkey has hosted and guest starred on shows on TLC, Travel Channel, BRAVO and OWN. He also starred on ABC's cooking competition show, The Taste, as a judge/mentor alongside Anthony Bourdain, Nigella Lawson, and Ludo Lefebvre.
In looking forward in terms of what Chef Malarkey would like to achieve with Searsucker, he noted, "Our short-term goal is to get everyone to come check it out. Our long-term goals are to continue building a relationship with the community. It's a neighborhood restaurant so we want to continue reaching out to families and friends of Del Mar, Carmel Valley, and the other North County communities in hopes that they come visit us a few times a week."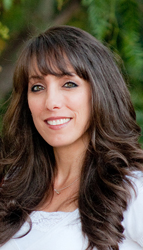 About Merilee Kern
Merilee A. Kern is a good life connoisseur who scours the luxury marketplace for new and innovative must-haves and exemplary experiences at all price points – the extreme high end to the affordable. The best of the best across all dining, travel, product and service categories are detailed in her exclusive column 'The Luxe List'. Merilee is also a regular on air contributor with XETV Channel 6 (The CW) in San Diego where she serves as a 'gift guru' and consumer product trends expert. Merilee has been marketing and publicizing multi-industry B2B and B2C initiatives since 1994. Over this past decade, hundreds of her articles, news items and interviews have been featured by media outlets worldwide. In addition, Merilee is a published author whose health-related fictional children's book, 'Making Healthy Choices – A Story to Inspire Fit, Weight-Wise Kids' (www.NotFault.com), earned a coveted iParenting Media 'Excellent Product' award in both 2006 and 2007 as well as acclaim from Oprah's personal trainer Bob Greene and media personality Sally Jessy Raphael. Merilee holds a Master of Business Administration degree with a marketing specialty and a Bachelor of Science degree, both earned from Nova Southeastern University in Fort Lauderdale, Florida. She is currently a member in good standing with Luxury Society, the International Food, Wine & Travel Writers Association, the International Travel Writers Alliance, the San Diego Press Club, and the National Association of Professional and Executive Women (NAPEW). Submissions are accepted at www.LuxeListReviews.com. Follow Merilee Kern on Twitter and Facebook.
***Some or all of the accommodations(s), experience(s), item(s) and/or service(s) detailed above were provided at no cost to accommodate this review, but all opinions expressed are entirely those of Merilee Kern and have not been influenced in any way.***