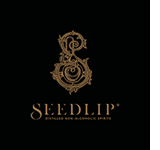 Seedlip, the world's first distilled non-alcoholic Spirit brand announces a focus on the US market establishing their first International office and team based on the West Coast.
Founded by British Farmer Ben Branson, Seedlip launched in London just over two years ago, pioneering a new N A [non-alcoholic] category.
On a mission to solve the ever-growing dilemma of "What To Drink When You're Not Drinking ®" today, Seedlip operates in over 15x cities around the world, employs a team of 60 and has seen yoy growth of +1,000%. Their first International office & new Culver City space houses, sales, marketing & operations and marks the next major step forward for the brand as the unprecedented demand for sophisticated non-alcoholic options continues to grow.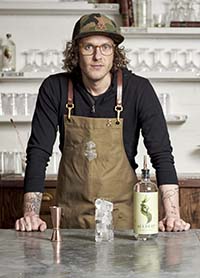 Ben Branson, Founder of Seedlip adds "The early response we have had in the US from both the trade and public has been incredibly positive and opening our first office in Los Angeles with a dedicated team is the logical next step to further establish Seedlip as the go-to NA option globally."
Mindful drinking and the daily pursuit of health and wellness is continuing to rise globally with 33% of Americans wanting to reduce their alcohol consumption and 72% of millennials disapproving of adults drinking one or two drinks a day.
About Seedlip
Seedlip is a nature company on a mission to solve the dilemma of 'what to drink when you're not drinking®' with the world's first distilled non-alcoholic spirits.
Two award-winning products, Seedlip Spice 94 and Seedlip Garden108.
Seedlip Garden 108 is an herbal blend of English Pea & Hay distillates combined with Rosemary, Thyme, Spearmint and Hops.
Seedlip Spice 94 is an aromatic blend of Jamaican All-spice berry, Cardamom, Lemon and Grapefruit peel and American Oak and Cascarilla bark distillates.
Seedlip is sugar free, calorie free and sweetener free with no artificial flavors and is best mixed.
Seedlip was launched in 2015 from the founder's kitchen and is available across 16x countries, served in the best 3x cocktail bars in the world, over 250x Michelin * star restaurants and sold in over 5,000 accounts globally.
Signature Serves:
Seedlip Garden 108 & Tonic
High Ball – Full of Ice
2oz Seedlip Garden
Top with Fever Tree Indian Tonic
Garnish: Sugar Snap Pea
Seedlip Spice 94 & Ginger Ale
Highball – Full of Ice
2 oz Seedlip Spice
Top with Ginger Ale
Garnish: Orange Twist
Selection of Seedlip Stockists:
Available nationwide via Food52.com, Amazon.com, Seedlipdrinks-us.com
Over 30x Michelin* Restaurants including
Eleven Madison Park, French Laundry, Atera, Atelier Crenn, Singlethread and Blue Hill Stone Barns
Award Winning Cocktail Bars including:
The Dead Rabbit, PDT, Trick Dog, Walker Inn, Nomad, The Aviary and Virgin Atlantic Lounges
Retailers including:
Dean & Deluca , Terrain , Bristol Farms & Farmshop
Available to the trade through Southern Wine & Spirits (CA) Chefs Warehouse (NY, Chicago, Nevada) & Mikuni Wild Harvest (All States)
For more information and serves, please visit http://www.seedlipdrinks-us.com or on Instagram at @SeedlipDrinks