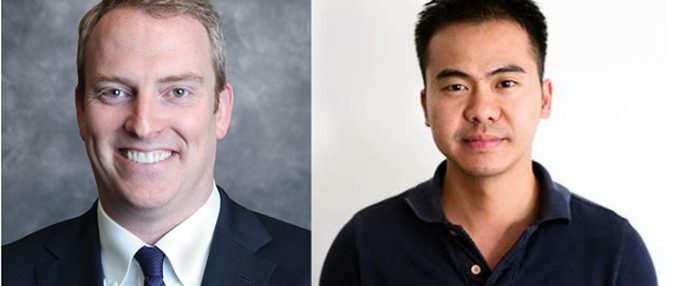 SIDECHEF NAMES TWO NEW EXECUTIVE LEADERS
Steve Joseph joins as Partner & Chief Product Officer and Matt Au signs on as Chief Technology Officer as the cooking app start-up continues expansion into the smart kitchen domain

SideChef, the virtual culinary assistant app with built-in GPS-like recipe navigation, is pleased to announce two new appointments to its executive team: Steve Joseph as Partner & Chief Product Officer and Matt Au as Chief Technology Officer.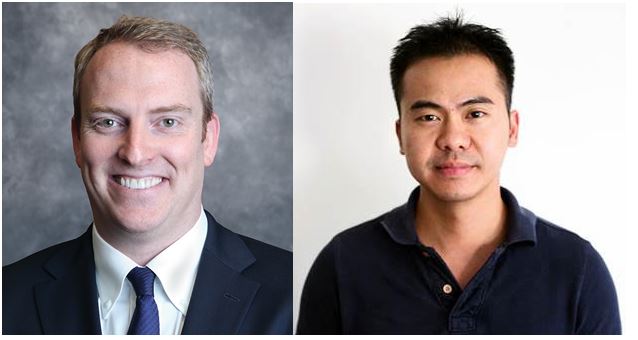 Joseph will lead SideChef's new product design and development concentrating on the expansion into the smart kitchen industry. His role will also involve cultivating strategic partnerships, product management, business and channel development, and product marketing and sales. "I'm excited to be joining a company that shares my passion for helping people cook better. Our creative team of food enthusiasts is full of innovative product ideas and I look forward to helping bring them to life," says Joseph. Prior to joining SideChef, Joseph served as an advisory board member for the company and served as President of Dacor, leading the manufacturing, marketing, design and development of ultra-premium kitchen appliances, including the world's first Android™ controlled ovens and ranges.
Au joins SideChef as Chief Technology Officer, his responsibilities center on leading the company's mobile development team and launching the Smart Kitchen solutions platform, which will create a new user experience-driven standard for the connected kitchen. Au holds a Computer Science degree from the University of California, Berkeley and a Software Engineering Masters from Santa Clara University. He started his career at Yahoo! as a software engineer writing highly scalable web application that served hundreds of millions of requests per month. For the past six years, his career involved designing online payment systems for start-ups, recently as Vice President of Engineering at BTC China and then Director of Payments at Funplus. "I was impressed with SideChef's top quality curated content delivered in an intuitive way. I am looking forward to leading our entry into the smart kitchen IoT space and really change the way we approach cooking, which is so essential to our everyday lives."
"Sharing our core value of empowering people to cook, Steve and Matt are natural fits to our SideChef mission," says CEO & Founder, Kevin Yu. "A team's most valuable asset is our people and with the addition of these two seasoned entrepreneurial leaders, the company is well positioned to build the future of cooking."
Earlier this year, SideChef announced plans to develop within the smart kitchen industry and revealed plans for a platform that will connect and operate multiple smart kitchen appliances. The app will unify the cooking process among kitchen tools and allow appliances to work in harmony when a user is creating a recipe on the app. Advancements include syncing SideChef's collection of nearly 3,000 recipes to smart appliances that will automatically pre-heat the oven, set desired ingredient measurements on a scale, control temperatures in pots and pans to prevent burning, signal when to add ingredients in the smart appliance, and more.
ABOUT SIDECHEF
SideChef is an interactive step-by-step cooking app that assists in the kitchen just like a virtual sous chef. With real time recipe navigation that includes hands-free voice commands, detailed photos, how-to videos, and built-in automatic timers, beginners have the tools to learn essential skills to cook with confidence, while intermediate and advanced cooks hone their abilities and contribute to the community with their own recipes. Founded by CEO Kevin Yu in 2014, the company brings simplified cooking to novices and experts alike while integrating the latest technology trends. SideChef is available for free on iOS and Android devices. SideChef's app has won numerous awards and recognition in the food and tech industries, inspired the creation over 1 million meals/cooking sessions in home kitchens around the world, and is currently featured in the top 10 downloads for a food and drink app in the Apple App Store. For more information please visit www.SideChef.com and follow us on Facebook, Twitter, Pinterest and Instagram.