Company Veteran Bob D'amico to be CMO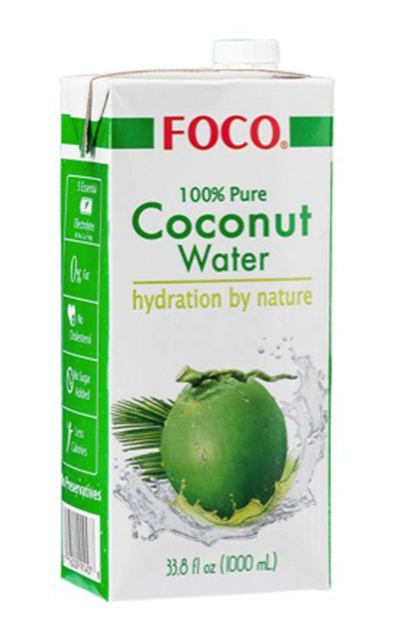 Life Up LLC, importer and distributor of FOCO coconut water has appointed Snapple veteran Donna Bimbo as Chief Executive Officer. Bob D'Amico who has spent 20 years with parent company Vasinee assumes the role of Chief Marketing Officer. Prior to joining Life Up, Mr. Damico spent 18+ years in various sales and marketing positions, including Project Director New Beverage Products, for Thomas J. Lipton, a Unilever Company, and another 18 years as a co-owner of a food brokerage company concentrating on sales to the Ethnic markets.
"We are very excited to be in a position to draw such talent to our team", stated owner Nina Vasinee who started her business 35 years ago.
"We currently sell more than 24,000,000 cans of FOCO per year in the United States and we will continue to increase sales through product and packaging innovation as well as increased points of distribution" stated Bimbo. Ms. Bimbo launched Snapple in over 40 countries while she served as Senior Director of International Business.
The FOCO brand, established in the 1980s, is world renowned for its coconut beverages along with its line of exotic tropical fruit drinks. In 2012, Thai Agri Food Co., the parent company of the brand, launched a new line of 100% Pure Coconut Water packed in Tetra cartons as the popularity and demand for all-natural coconut water skyrocketed. Vasinee Food Corp., the leading importer and distributor of Thai and Asian food products is the exclusive importer of FOCO 100% Pure Coconut Water.
Not All Coconuts Are Created Equal: The Importance of a Single Source
The best tasting and most refreshing young green coconuts are grown in Southeast Asia. For generations, locals and visitors alike have enjoyed this refreshing heavenly water before its rise in mainstream popularity. Today, many brands source coconuts from all over the world, blending and mixing (therefore distorting the natural flavor) coconuts from various countries, essentially confusing the consumer and misrepresenting how Southeast Asian young green coconuts should taste.
FOCO 100% Pure Coconut Water is harvested from dedicated plantations that enable the brand to keep taste, quality and supply consistent. Each batch undergoes a UHT* process, is packed in a dedicated production facility and is never overstocked. This means that consumers will know exactly what to expect each time they drink FOCO 100% Pure Coconut Water. Currently, FOCO is the only brand that is produced in its own dedicated facility.
*Ultra High Temperature process is a type of pasteurization where food is heated at high temperatures for a few seconds and cooled before being packaged. This enables the food or beverage to remain shelf stable without refrigeration.
FOCO is currently sold in 15 markets in the United States.
For more information about FOCO please vist www.golocoforfoco.com and find them on Facebook and Twitter.