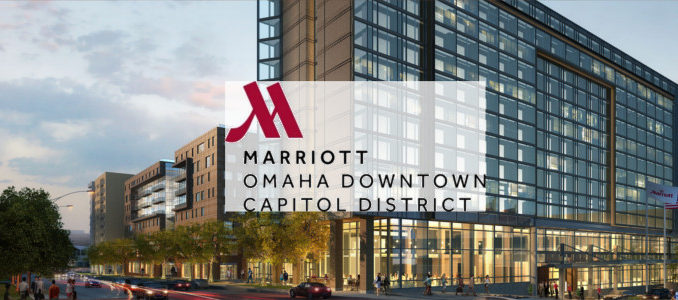 THE OMAHA MARRIOTT DOWNTOWN AT THE CAPITOL DISTRICT NAMES BRENT HOCKENBERRY AS EXECUTIVE CHEF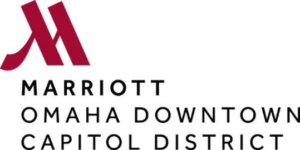 The soon to open premier full-service Omaha Marriott Downtown at the Capitol District today announced that it has named Brent Hockenberry as executive chef. In his new role, Hockenberry will oversee and manage all food and beverage operations within the 333-room hotel, including catering, banquet and in-room services. The Omaha Marriott Downtown, which will be managed by nationally recognized hotel owner and management company, Marcus® Hotels & Resorts, is scheduled to open in summer 2017.
Hockenberry joins the growing Omaha Marriott Downtown team with more than 12 years of culinary and management experience in top resort properties, business hotels and fine dining restaurants across the world.
"I cook with the mentality that food is healing and that by incorporating sustainably grown and locally produced food, I can create a restorative and powerful experience for the consumer," Hockenberry said. "I aim to bring this mindset into how we approach food and beverage throughout the Omaha Marriott Downtown."
Prior to joining Marcus Hotels & Resorts, Hockenberry served as executive sous chef at the Grand Hyatt D.C., where he oversaw offsite catering, banquets, personnel, and food safety standards, among other things. Hockenberry also worked on the opening taskforces for two Caribbean resorts: the Hyatt Ziva in Montego Bay, Jamaica and the Andaz Papagayo in Costa Rica. From 2009 to 2014, Hockenberry served in multiple banquet and restaurant positions at the Hyatt Regency Resort and Spa Clearwater Beach in Florida, where he helped the hotel's restaurant win two best new restaurant awards, as well as worked as a banquet chef at the Grand Hyatt Seattle.
"We are thrilled to have Brent join our team and help us create an exceptional food and beverage program at the property," said Steve Hilton, general manager of the Omaha Marriott Downtown. "With his passion for creating experiential cuisine that emphasizes quality and locality, Brent will add a meaningful component to our focus on excellence and high-quality service.
Hockenberry earned an associate's degree in applied sciences from the Orlando Culinary Academy.
New Director of Events Named
In related news, the Omaha Marriott Downtown also named Vanessa Vasa as director of events of the property. In her new role, Vasa will oversee the hotel's catering program and will manage a team of event specialists in charge of programming and community events. Prior to joining the Omaha Marriott Downtown, Vasa was director of catering and community outreach for the Flagship Restaurant Group in Omaha. She brings nearly 18 years of catering, food and beverage and management experience. She earned a bachelor of science in marketing management from Bellevue University.
Omaha Marriott Downtown at the Capitol District
In addition to managing the Omaha Marriott Downtown, Marcus Hotels & Resorts is also a minority investor in the 12-story high-rise hotel, which will serve as an anchor for the $205 million Capitol District being developed by Shamrock Development, Inc.
The hotel will offer 20,000 square-feet of flexible meeting space with an additional 16,000 square feet of pre-function space, outdoor event space, hospitality suites, roof-top swimming pool with bar/entertainment area, full-service restaurant and bar, Starbucks® café in the lobby, attached parking garage and personalized concierge service.
The new Capitol District is located in the heart of downtown Omaha across the street from the CenturyLink Arena & Convention Center and TD Ameritrade Park, home of the NCAA College World Series and other major NCAA and regional events.
Views of the project site can be seen live at: http://www.workzonecam.com/projects/shamrock/capitaldistrict/workzonecam.
For more information on the Capitol District Development, visit http://www.capitoldistrictomaha.com.
About Marcus Hotels & Resorts
Marcus Hotels & Resorts, a division of The Marcus Corporation (NYSE: MCS), owns and/or manages 18 hotels, resorts and other properties in the U.S. The company's distinctive portfolio includes city-center meeting hotels, upscale resorts, historic properties, and premium branded and independent first-class hotels. Marcus Hotels & Resorts is an approved operator for all major lodging brands. A leader in the hospitality industry since 1962, Marcus Hotels & Resorts creates asset value for hotel owners through its expertise in management, development and product repositioning, including hotel food and beverage concepts developed by its Marcus Restaurant Group, including Mason Street Grill, ChopHouse and Miller Time Pub & Grill. The company is also growing its experiential restaurant concept, The SafeHouse, with a Chicago location opening in early 2017. For more information, please visit: http://media.marcushotels.com and follow the company on Facebook and Twitter (@MarcusHotels).