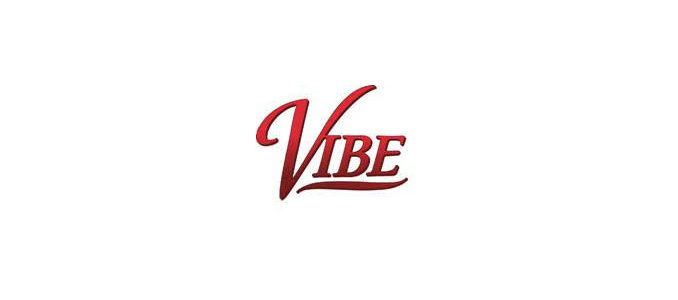 OPERATORS LEARN ABOUT THE LATEST BEVERAGE TRENDS AT THE 2017 VIBE CONFERENCE FEB. 27 – MARCH 1
The Eighth Annual Premier On-Premise Beverage Conference Featured Networking Opportunities, Workshops, Tastings and More
VIBE Conference's Official Charity, Children of Restaurant Employees (CORE) Raised $56K for Families in the Food and Beverage Industry Facing Terminal Illnesses or Sudden Losses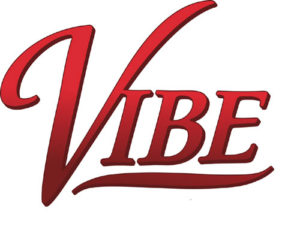 SAN DIEGO – Over 200 operators from the top 150 chain restaurants, hotels and cruise lines traveled to San Diego to attend the 2017 VIBE Conference Feb. 27 – March 1. Throughout three days, attendees learned about the latest beverage trends through education workshops, beverage tastings, research sessions and lively networking opportunities.
Before the start of the conference, the official charity of VIBE, Children of Restaurant Employees (CORE) invited operators to its annual "Giving Back to Our Own" party on Monday, Feb. 27. During the party, guests bid on a variety of prizes available at the nonprofit's silent auction while listening to CORE parent Todd Davidson in a three-piece jazz trio, as well as a surprise guest – Todd's daughter and CORE grant recipient Julia Davidson, who sang her favorite song "Rainbow Connection" for party attendees. Through the event and its partnership with VIBE, CORE raised $56K for families in the food and beverage industry facing terminal illnesses or sudden losses.
Additionally, this year the conference featured two pre-conference workshops, including Drinking & Driving: Eliminating the Problem led by Paul Saper, co-founder and chief executive officer of Sponsiv Digital Inc., and Best Practices as Viewed by Beer Industry National Account Suppliers led by Patrick Kirk, vice president of bar & beverage of Applebee's.
On Tuesday, Feb. 28, President and CEO of Questex LLC, Kerry Gumas and celebrity mixologist, Tony Abou Ganim, kicked off the two-day event by welcoming operators to the VIBE Conference inside the Sheraton San Diego Bayfront. Following the opening remarks, attendees were treated to an innovative keynote session with president of KGC Direct, LLC Kenneth Gronbach. During his session, Gronbach spoke about forecasting societal, political, economic, cultural and commercial phenomena through understanding demographics.
General sessions included "Voice of the Millennial Consumer" presented by Donna Hood-Crecca and Dave Henkes of Technomic and "Annual VIBE On-premise Beverage Consumer Trend Study" presented by Mike Ginley of Next Level Marketing. Hood-Crecca and Henkes led a panel of millennials to share what they look for in drink offerings and what influences their purchases. Ginley shared results of a study conducted just prior to the conference, offering the most current information available in the beverage industry.
During the conference operators had access to four workshop series featuring a variety of tastings, research sessions and discussion panels. The following workshops were available:
Series One
"The View From the Bar: What's 'On' in ON Premise" presented by Jon Collins of Nielsen CGA
"Tell Me What You Want, What You Really, Really Want" panel led by Evan Goldstein of Full Circle Wine Solutions, Inc.
"Get Your Day Part GROOVE On-Track" panel led by George Barton of gBartonInnovations
"Making Sense of Mezcal" presented by Jack Robertiello of Drinks Ink
Series Two
"Creating Opportunities in the Hotel" Segment panel led by Dave Henkes of Technomic
"Connecting with Hispanic Consumers to Drive Growth" presented by Pete Filiaci of Univision Communications, Inc.
"The Beer Experience: Storing, Pouring and Serving the Kind of Beer that Keeps Customers Coming Back" panel led by Stephen Beaumont of Beaumont Drinks
"Ch, Ch, Ch Changes" presented by Evan Goldstein of Full Circle Wine Solutions, Inc.
Series Three
"Experience Our Bar Safari" panel led by Donna Hood Crecca of Technomic
"The Bar of

Tomorrow

" panel led by Paul Saper of Sponsiv Digital
"Tricks of the Trade – How Do You Execute Quality Drinks Quickly in a Volume Environment" panel led by David Commer of Commer Beverage
"The Business and Sensory Side of India Pale Ales" presented by Julia Herz of Brewers Association
Series Four
"VIBE VISTA Award Winners! Award Winning Programs that Stand Out in their Category" panel led by Stan Novack of Sammy's Beach Bar & Grill
"Upgrading Suppliers Ability to Properly Prepare & Present More Effectively to Operators" panel led by Tom Fox of CM Profit Group
"Doing Business in the Control States" panel led by Robin Dubendorf of NABCA
"Activating the Order" presented by Jack Li of Datassential
After the sessions, attendees networked at the welcoming cocktail party, while sipping on delicious craft cocktails prepared by celebrity mixologists, beer and wine at the sponsored themed bars.
On Wednesday, March 1, Ganim presented the VIBE Supplier Awards to 11 companies for their concrete business-building support as well as service and support performance. Later on, Stanley Novack of Sammy's Beach Bar & Grill presented the VIBE Vista Awards to 18 companies for their positive, result-driven corporate beverage programs.
The final workshop series concluded with a panel of the VIBE Vista award winners discussing their winning programs with Novack. Closing out the conference, operators attended the Thumbs Up & Thumbs Down session. Presented by chain account beverage specialist David Commer and a panel of beverage executives, speakers weighed in on trends regarding liquor, beer, wine and alcohol-free spirits.
About Technomic:
Only Technomic, A Winsight Company, delivers a 360-degree view of the food industry. We impact growth and profitability for our clients by providing consumer-grounded vision and channel-relevant strategic insights. Our services range from major research studies and management consulting solutions to online databases and simple fact-finding assignments. Our clients include food manufacturers and distributors, restaurants and retailers, or other foodservice organizations, and various institutions aligned with the food industry. Visit us at www.technomic.com.
About VIBE Conference:
VIBE Conference, a division of Boston, Massachusetts based Nightclub & Bar Media Group, is the premier event for chain and hotel adult beverage executives and suppliers. The top on-premise conference is held annually and involves high-level content, tastings and networking opportunities. The 2018 conference will be held at the Sheraton San Diego Hotel & Marina Feb. 26-28. In conjunction with VIBE Conference is a bi-weekly newsletter covering the latest industry trends, insights, news and more. (http://www.nightclub.com/content/newsletter-archives-list/18).