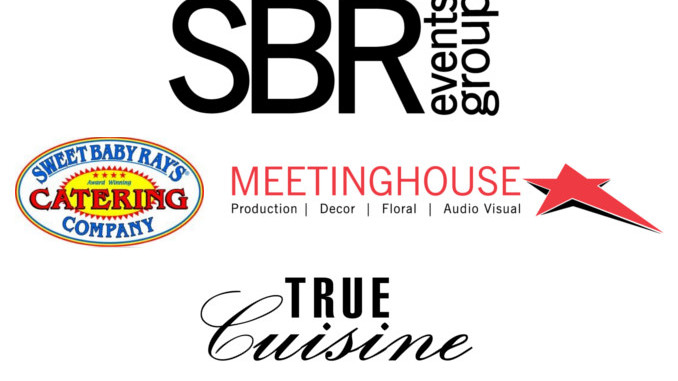 SWEET BABY RAY'S AND TRUE CUISINE ACQUIRE THE MEETINGHO– USE COMPANIES
Together They Form SBR Events Group, a National Hospitality Powerhouse
Chicago, Ill. – Dave Raymond, owner of
Sweet Baby Ray's Catering and True Cuisine
, has acquired Chicago-based The Meetinghouse Companies, a national, award-winning event design and production firm and formed SBR Events Group, a world-class special event organization comprised of the three companies.
Robert Sivek, CSEP, CERP and Deborah Borsum, CSEP, CERP, CRX, founders of The Meetinghouse Companies, will take on leadership roles in the newly formed SBR Events Group; Sivek, as President and Borsum as Executive Vice President. Dave Raymond and Duce Raymond, Director of Culinary, will join Sivek and Borsum at SBR Events Group as influential voices in the direction of the collective businesses.
The formation of SBR Events Group and acquisition of The Meetinghouse Companies creates a powerful team that brings together catering, hospitality, event production and design, offering clients a wide array of services.
"The companies in the SBR Events Group have highly complementary core strengths including a broad product portfolio and a passionate team deeply committed to customer service, quality products, and creative special events. Our customers will benefit from the best in innovation, creativity and execution," Sivek explained.
"Our companies have worked together for years, and we hold similar business values and philosophies that start with producing excellent results for our clients with an emphasis on honesty and integrity," Borsum said. "Our goal is to create a full-service organization with a strong national and regional reach."
"Today is the start of a new journey for SBR Events Group that we know will add great value to all our current and future customers and at the same time, maximize our competitive edge in a constantly changing marketplace," Dave Raymond added.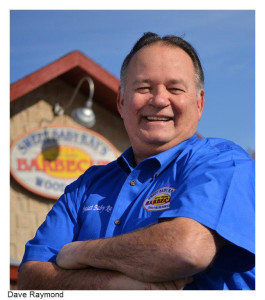 Sweet Baby Ray's
Dave Raymond, aka Sweet Baby Ray, has more than 29 passionate years in the hospitality business and is the creator of the nationally known barbecue sauce of the same name. In 1982, Raymond and his brother entered a barbecue sauce in the Mike Royko's Ribfest in Chicago and took second place out of 700 entrants. From there, the brand continued to grow in strength and popularity. In 2001, the sauce business was sold to Ken's Foods and Raymond began building a new multi-faceted business operation, consisting of two Sweet Baby Ray's barbecue restaurants — "The Home of Sweet Baby Ray" in Wood Dale, Ill., which Raymond runs with Duce Raymond, and an Elk Grove Village location run with partner, Mike O'Brien. Raymond also established two premier catering companies — True Cuisine Catering and Sweet Baby Ray's Catering.
Dave Raymond is the founder and President of the Illinois Barbecue Alliance and the President elect of the National Barbecue Association. He continues to spend much of his spare time with the barbecue community, while making efforts to help serve the common good in the inner city of Chicago and similar projects.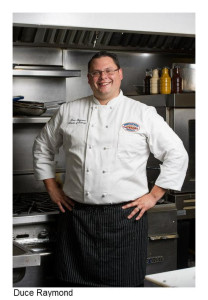 Duce Raymond, Dave Raymond's nephew and chef-partner, grew up in and around restaurants. He began working in the food service industry at a young age and his desire to learn and practice the culinary arts quickly blossomed into a passion. Duce attended Kendall College Culinary School and graduated with a Bachelor's Degree in Culinary Arts. Duce Raymond now pours his passion into the Sweet Baby Ray's restaurants and catering businesses as well as True Cuisine. His specialties include Southern and Central American cuisine and, of course, barbecue.
The Meetinghouse Companies
Founded in 1981 by Robert Sivek, CSEP, CERP, and Deborah Borsum, CSEP, CERP, CRX, The Meetinghouse Companies is a Chicago-based event design and production company with in-house services that include production management, event design, décor, floral and event technology. The Meetinghouse Companies have been internationally recognized with more than 75 industry awards for excellence in design and production including the Gala, Esprit and NICE awards among others. The Meetinghouse Companies has been inducted into the Meeting Professionals International Hall of Fame.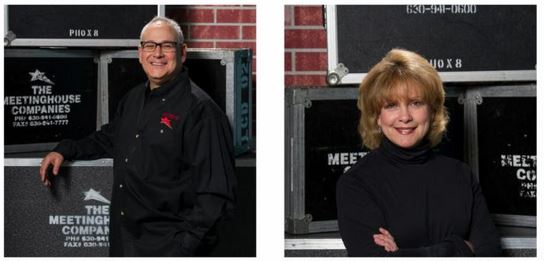 Sivek and Borsum have been active leaders in the special events industry for more than 30 years. Each has individually served as international president of the International Special Events Society. Both are recipients, individually, of the Klaus Inkamp Lifetime Achievement Award from the International Special Events Society, and Event Solutions magazine inducted both of them into the Event Industry Hall of Fame. In addition to these honors, Sivek and Borsum have served on numerous industry boards, have contributed to several books and are sought after speakers and teachers at industry educational conferences.
In acquiring Meetinghouse, Dave Raymond explained, that "it was clear that Meetinghouse's outstanding reputation in the event design and production field, combined with its experienced leadership and spirit of innovation would greatly enhance the value of the combined entity."
Collectively, SBR Events Group will use its innovative ideas and service commitment to deliver remarkable client event experiences. "The combined history, experience and energy of Sweet Baby Ray's Catering, True Cuisine and The Meetinghouse Companies are sure to make SBR Events Group a success right out of the gate," Duce Raymond said.
"We can think of no better beginning for 2016, and our future well beyond."