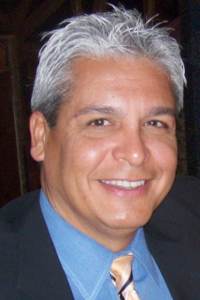 Source1 Purchasing, a leading national supply chain performance management company for the lodging, leisure, restaurant and gaming industries, continues to grow as they welcome business development expert Andy Moreno as National VP of Sales and Business Development.
"Andy is a pacesetter in the Foodservice Industry, with over a decade of high level sales experience in Foodservice Distribution, and we're happy to put his leadership and success to work for Source1," said Scott Hoffmire, CEO and President of Source1 Purchasing.
Moreno learned the foodservice business from the ground up, and began his career in warehouse operations, and then as a deliveryman, which he says helped contribute to his complete understanding of the foodservice industry. Moreno's passion for the business provided him an opportunity to join the sales side of distribution, where he used his determination for success to develop into a Senior Sales and Marketing executive.
Moreno has held upper level sales positions in independent and multi-unit sales with the largest top performing foodservice distributors in the country, including Kraft and Alliant Foodservice. Moreno also served as Vice President of National Accounts for US Foodservice Los Angeles, as well at Baxter Healthcare Corporation where Moreno successfully integrated their Dietary Products division into broad-line foodservice distribution in the Los Angeles market, and then to Sysco Los Angeles as Vice President of Territory Sales, Business Development and New Market Segments.
Prior to joining Source1 Purchasing, most recently Moreno was Director of Warehouse Operations navigating the day-to-day operations of a multi-million dollar distribution center in helping to establish one of Sysco's newest ventures, Sysco Riverside. He currently resides in Orange County, CA, with his wife Cyndy.
More Source1 News:
Source1 Purchasing Announces Executive Team Promotions and Hire
Source1 Purchasing, a leading national supply chain performance management company for the lodging, leisure, restaurant and gaming industries, announces the promotion and hire of several key personnel within the organization, which has $7 billion in purchasing power. The creation of the new executive team will help to guide continued innovation and company growth.
"We believe in the most collaborative approach when working with our purchasing partners," said Scott Hoffmire, President and CEO of Source1 Purchasing. "The experience, strategic thinking, and operational excellence that these team members provide, mean continued success not only for Source1, but for those we serve as well."
Promotions include: Molly Fierro, Vice President of Programs; Becky Magaw, Vice President CRM Solutions; and Jim Guenthner, Vice President Corporate Programs and Supply Chain Management. In addition, Marcy Larson joined Source1 in November 2014 as Vice President of Marketing.
About Source1 Purchasing
Founded in 1997, Source1 Purchasing is a purchasing services organization with $7 billion in purchasing power. Source1 specializes in providing cost management, savings, and operational efficiencies for the lodging, hospitality and entertainment industries, helping operators increase profits through purchasing. The award-winning Source1 team creates solutions that empower operators of all sizes to reduce costs, ensure consistent product quality, and achieve higher customer satisfaction. For more information visit www.source1purchasing.com or call (877) 717-5566.