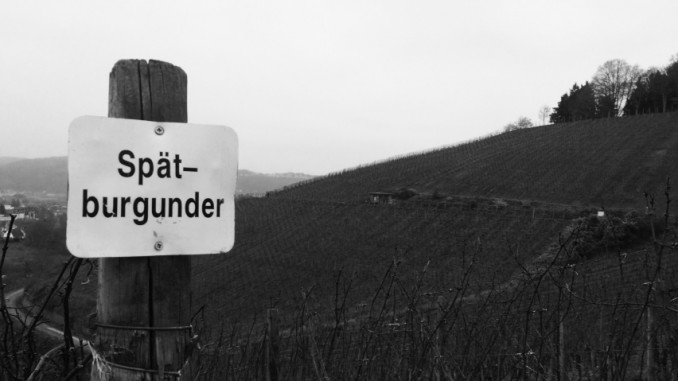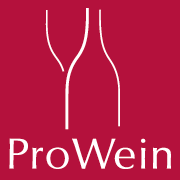 World Class Pinot Noir now comes in German!
World-class: a moniker most wine producing regions aspire to earn. It's not always
simple, but there are a few shortcuts. Counter-intuitively it's often not doing what a
region does best that earns them such accolades, but rather doing what the world does
best.
For many regions that boils down to producing wines from the big three grape varieties,
Chardonnay, Cabernet Sauvignon, and above all Pinot Noir. Known as the most fickle of
grapes, producing the most fickle of wines, Pinot Noir has earned its reputation largely
based on the efforts and results of the producers in Burgundy, home turf so to speak.
Over the years there has been an increasing tempo to the discovery of world-class Pinot
outside of France. Oregon, Santa Barbara, Patagonia, Tasmania, Martinborough, and
the Alto-Adige have all joined the ranks of the world-class largely on the backs of their
Pinot Noirs.
Today there is another wine producing region, one of the world's oldest in fact, that is
being recognized as emerging from the simply terrific to join the world-class.
Spätburgunder, in the hands of the finest producers in Germany, has benefitted from a
series of discoveries and changes that have allowed the grape to finally produce, well,
world-class wines.
The history of the vine in Germany leads us back to the Roman conquests over two
millennia ago. Through the centuries vineyards have stood witness to the vagaries of
growing or shrinking demand. Pinot Noir, or Spätburgunder as the variety is known in
Germany was first recorded in German vineyards in 884, planted in southern Germany's
Baden region, which remains the most prolific producer of quality Spätburgunder to this
day.
None the less, Spätburgunder is seen today as Germany's hot new wine and rising star;
a wine that can stand toe to toe with the world's finest, which is of course true. Many
factors have come together over the past two decades that have allowed German
Spätburgunder to achieve these heights. Climate, clones, wood ageing, and above all
personal experience account for the increase in quality. How these qualitative gains
were achieved is certainly less important than the achievement itself, though absolutely
worth exploring if one wants to understand why German Pinot Noir is so sought after
today, and what the future holds, though all the essays in the world cannot take the
place of tasting and experiencing these wines for yourself.
Not surprisingly, the best place to taste German Spätburgunder is in Germany. ProWein,
the preeminent wine trade fair for wine professionals is indubitably the best opportunity
to catch up on the state of Spätburgunder, not to mention all the wines of Germany, and
most of the wines of the world for that matter. At ProWein one finds thousands of
producer in nine halls, though the size of the event is only an advantage and certainly
not a problem due to the wonderful organization of the event. This year there will be
scores of producers of German Spätburgunder in attendance, making this a unique
opportunity for tasting the results of the decades of improvements that have made
Spätburgunder such a hot item!
One of the overarching elements that accounts for the increase in Spätburgunder quality
in Germany is undoubtedly the weather. Climate change has increased the acreage
suitable for the production of red grapes, and has allowed for riper fruit to be harvested.
In the earliest years of this change, producers all too often opted to harvest as late as
possible, and therefore as ripe as possible. The wines produced were frankly over-ripe,
but in-line with well regarded and acclaimed wines of the times from other, warmer
regions.
These overblown Pinots were a symptom of the times, and a response to the power of
certain critics. Almost porty, jammy, and slathered with plenty of toasty sweet oak, they
still exist today, throughout the world where these are the sorts of wines that climates
allow, but in Germany one finds the results of a distinct retrenchment. Spätburgunder
today is generally crisp and elegant, with fruit and earth vying for one's attention.
It is true that one can still find examples of German Spätburgunder that labor under a
heavy load of toasty oak, but this is no longer the norm, though in truth it might never
have been. Ten or 15 years ago it certainly was typical of the Spätburgunder leading the
charge on international markets, but there have always been fine examples exhibiting
delicacy and lightness.
One of the distinct disadvantages German producers faced during this seminal period
was their limited experience using new small barrels for the ageing of their wines.
Producers were unfamiliar not only with the artful and elegant use of these vessels, an
acquired skill, but had little experience simply identifying and buying the right types of
barrels. The fact that some two short decades after this Spätburgunder renaissance
began we are seeing such mastery of the use of oak with forever fickle Pinot Noir is
testament to the dedication and skill of the German winemaker.
And of course there are the vineyards themselves. Growing from just 1,839 ha in 1964
to 11,775 ha today, making Germany the world's third-largest grower of Pinot Noir after
France and the USA, Spätburgunder has seen an explosion of interest in Germany.
Accompanying that interest has been the deepening understanding of the influence of
terroir on these wines. As in all regions, the clones of vines planted have a very
important impact on how terroir is revealed.
There are great German clones of Spätburgunder, though the need for easier and more
intensive production in the second half of the last century lead to the diffusion of
particularly productive clones throughout the country. This choice of quantity over quality
is yet another obstacle that the German wine industry has had to overcome. When faced
with this seeming paucity of quality rootstock German producers looked to Pinot Noir's
home for help. Since the late 1980s Spätburgunder vineyards in Germany have seen
plantings of both the highest quality German clones, culled from older vineyards and
quality minded producers, as well as the top clones of Burgundy. While both families of
clones have produced impressive results it's not surprising that the more distinctive
results have come from Germany's own clones. With redder fruit, brighter acids, and a
lovely herbal nuance that is one of the hallmarks of fine German Spätburgunder, these
clones offer up wines that reveal more of Germany's terroir as opposed to the French
clones with their darker fruits, chewier textures, and lower acidities all leading to a more
international profile.
The terroirs that have proven to be most interesting for Spätburgunder run down the
western edge of Germany leading from the Ahr Valley in the north, a tiny appellation with
under 600 ha of vineyards, though more than half are planted to Spätburgunder, then
snaking through the Rheingau and Franken before spreading out through the warmer
reaches of the Pfalz and Baden, where over half of the country's plantings of Pinot can
be found. The soils change as one travels through these valleys, from slate in the Ahr,
to sandstone in Franken, chalk in the Pfalz, and volcanic, limestone, or loess based soils
in Baden. This incredible diversity of climate, exposition, and soil type is one of the
underlying secrets to the success of German Spätburgunder. There are very few places
in the world that offer such variety of soils paired with such an ideal climate.
All of these factors have played their roles in improving the quality of Spätburgunder but
the real game changer that has occurred over the past decade and a half has been the
changing of the image of German Spätburgunder. The true turning point for the fortunes
of German Spätburgunder might be hard to identify but there is no denying that the 2011
tasting organized by Tim Atkins MW played a pivotal role. Taking 7 of the top 13 spots,
though skewed due of the preponderance of German examples in the tasting (19 of 40),
these German examples of Pinot Noir none the less garnered high praise amongst tough
competition from a tasting panel that included two Masters of Wine as well as three
Master Sommeliers.
The growing interest in Spätburgunder is obvious here in New York City. Offerings on
retail shelves continue to grow, spurred on no doubt by the high praise and attention
they have continued to receive since Tim Atkin's tasting. From a mere handful of labels
available just a decade ago, to today's selections when one can find Spätburgunder
ranging from under $15 a bottle to over $250 from dozens of producers. Perhaps even
more telling are the back vintage offerings that indicate the real demand these wines are
experiencing from collectors and sommeliers.
For me the only traits that distinguish world-class wines are found in the glass. German
Spätburgunder exhibits these traits in spades: rich with mineral nuance, electric purity of
fruit, subtlety, elegance, and nuance, medium bodied and proud of it, there are few
expressions of Pinot Noir so pure and yet so closely tied to their terroir. If you haven't
experienced German Spätburgunder lately, do yourself a favor and go out and try a few.
Better yet, get yourself to ProWein 2016, International Trade Fair for Wines and Spirits
(March 13 – 15 in Düsseldorf, Germany) and experience all that Germany's
Spätburgunder and their producers can offer. You won't be disappointed.
Gregory Dal Piaz has been involved with wine for over three decades, in restaurants,
retail, and writing. Editor-in-Chief of SimplyBetterWines.com, he has spent 2015
researching and writing in Chianti for a book to be released this year.