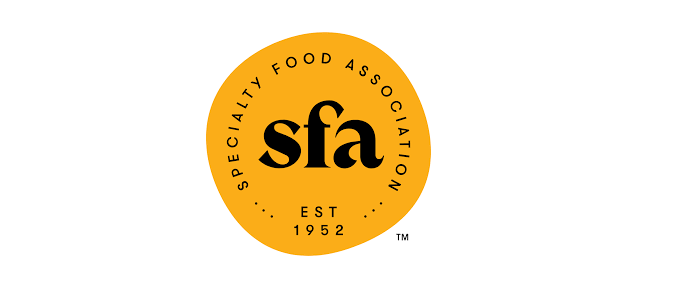 The Board of Directors of the Specialty Food Association announced today the appointment of Bill Lynch as the organization's Interim President. Mr. Lynch, who has more than 20 years' experience with the Association, will take over leadership of the organization as the contract expires for the current President, Phil Kafarakis.
"The Specialty Food Association has undergone a significant transformation over the past few years and we sincerely thank Phil for his leadership and guidance in pioneering programs that will have a lasting impact on the SFA and its over 4,000 Members," said Becky Renfro Borbolla, SFA Board Co-Chair. "We intend to build on these initiatives to continue the advancement of the Association for years to come."
"The Specialty Food Association and our Members have held a special place in my heart for the last 20+ years. I am passionate about this organization and its members and am honored for the opportunity to lead this talented staff while working alongside a dedicated Board to help our members build their businesses and prosper," said Mr. Lynch. "The SFA has a solid foundation from which to grow and a loyal community where we see many opportunities that play to our strengths in delivering more value to our members."
Mr. Lynch previously served as Vice President of Engagement & Experience and has been with the Specialty Food Association since 1999, when he joined the organization as an Operations Manager for the Fancy Food Shows. Mr. Lynch has held several roles during his time with the organization while working his way up to an executive team position which he has held since 2012. Bill is a well-recognized leader in the specialty food and trade show industries and currently serves on several Boards and Committees in the cities of New York and San Francisco. Mr. Kafarakis will assist Bill over the coming month to take over leadership duties.
"We have great confidence in Bill's leadership and expect to benefit from his decades of experience in senior leadership roles across multiple areas of the business including membership, trade shows and events, customer service and office operations. We again thank Phil for his numerous contributions to SFA, and wish him the very best in his future endeavors," said Charlie Apt, SFA Board Vice Chair & Chair Elect.
About the Specialty Food Association Founded in 1952 in New York City, the Specialty Food Association (SFA) is the leading advocate for the $148.7 billion specialty food industry. Representing makers, importers, entrepreneurs, retailers, distributors and others in the trade, the SFA aims to champion, nurture and connect its members to deliver traditional and innovative new products to consumers that expand consumption of specialty foods. With over 4,000 member companies, the Association helps its members through providing information, research, educational events, and celebrating the industry through its awards programs. The SFA is known for hosting the Winter and Summer Fancy Food Shows, and presents the sofi™ Awards honoring excellence in specialty food. Learn more at specialtyfood.com.