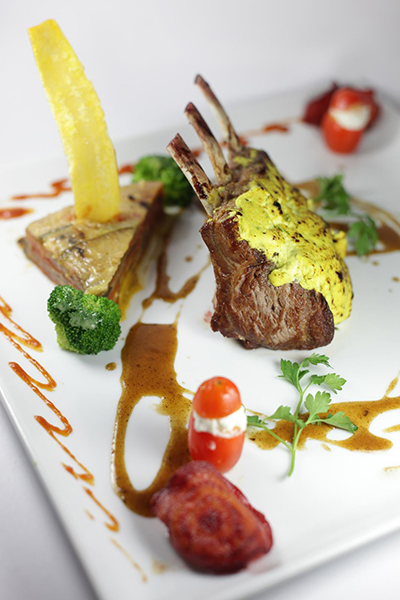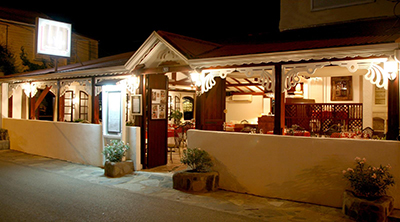 Known as the gastronomic capital of the Caribbean, it's no wonder that L'Estaminet and La Villa Restaurant in Dutch/French St. Maarten/St. Martin have been chosen as two of the top three fine dining restaurants in the Caribbean by TripAdvisor.com in the Travelers' Choice Awards 2013.Both restaurants are located in Grand Case, an area known for its high concentration of award-winning dining establishments.
L'Estaminet, listed as number two in TripAdvisor's Travelers' Favorite Fine Dining Restaurants – Caribbean 2013, opened in October 2006 in a traditional Creole cottage on the quiet side of Grand Case. Quickly making a name for itself, L'Estaminet received a Bronze medal at the 2007 Taste of St. Martin competition. An evening at L'Estaminet is a culinary highlight, combining warm and impeccable service with first-class French-styled cuisine and blending long-established French culinary traditions with Chef Urfalino's personal twists and innovations.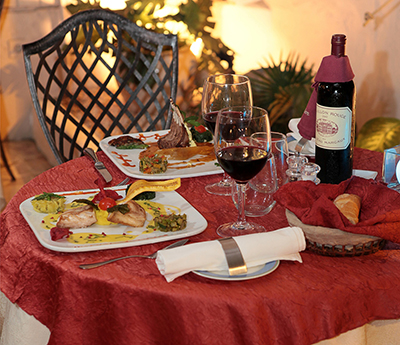 Named number three on TripAdvisor's Travelers' Favorite Fine Dining Restaurants – Caribbean 2013, La Villa Restaurant was opened by Christopher and Florence Hubler in September 2009 in the heart of Grand Case village. Despite the surrounding long-established, award-winning restaurants, visitors continually flock to La Villa Restaurant for the friendly management, varied French-Caribbean cuisine and fun location in the middle of Grand Case.
With the widest variety of dining experiences of any other island in the world, the Dutch nation of St. Maarten and the French overseas collectivity of St. Martin offer a wide range of worldwide cuisine with 365 restaurants – one for every day of the year. It is also the only Caribbean island with more than one establishment ranked on the TripAdvisor list, defining the destination as a stand-out culinary experience for visitors and reinforcing its reputation as the gastronomic capital of the Caribbean.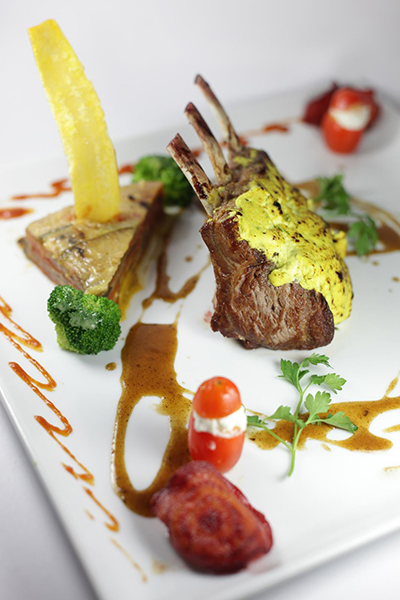 St. Maarten
St. Maarten is the smallest island in the world to be shared by two nations, the Kingdom of the Netherlands and France, creating a European-influenced vibe with a Caribbean flair. As "the culinary capital of the Caribbean," St. Maarten offers an eclectic array of cuisine fusion for food lovers with more than 365 restaurants, one for each day of the year to satisfy the tastes of every palate and pocketbook.
Located at the northern end of the Lesser Antilles, the island's 37 square miles has 37 breathtaking beaches and is home to many historical and family-oriented attractions. During the day, watersport enthusiasts can take full advantage of the island's scuba diving and snorkeling facilities. The capital of Philipsburg offers duty-free shopping with a bustling city atmosphere, while 14 casinos and numerous nightclubs provide endless entertainment.
Accommodations are varied and include elegant private villas, family oriented resorts, quaint cottages and luxury spa resorts. Air service is available to Princess Juliana International Airport from numerous U.S. and Canadian cities as well as from Europe, South America and the Caribbean.
Find St. Maarten on Facebook and on Twitter. For more information, visit www.VacationStMaarten.com.