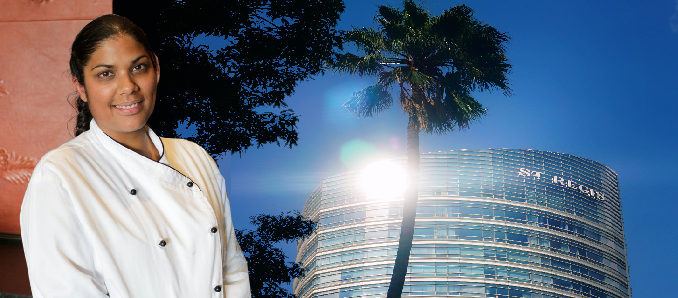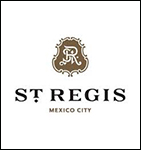 The St. Regis Mexico City, the city's finest address overlooking the historic Paseo de la Reforma, is pleased to announce the appointment of Sonia Lokun as its new pastry chef. In her new role, Chef Lokun will creatively lead all pastry and dessert production at the hotel's acclaimed food and beverage outlets including J&G Grill, Diana Restaurant, La Table Krug, and Glasshouse Café. She will also oversee offerings for The St. Regis Mexico City's in-room dining and catering services, including weddings and group events.
"We could not be more thrilled to welcome Chef Sonia Lokun as our new pastry chef to elevate The St. Regis Mexico City's pastry and dessert menus," said Bernard Villèle, general director of The St. Regis Mexico City. "Our hotel has been recognized as the culinary epicenter of Mexico City, a new global destination for gastronomy, and Chef Lokun's impressive pastry experience – including her renowned work in several acclaimed Michelin starred establishments in Paris – will delight guests whether for afternoon tea or a wedding celebration filled with sweet memories."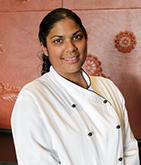 Prior to joining The St. Regis Mexico City, Chef Lokun was the pastry chef at Pershing Hall hotel located on the prestigious Champs-Elysées in Paris. During her two years at Pershing Hall, she was responsible for the creation of new desserts and recipes, as well as the creation of new brunch menus. Chef Lokun has also held the positions of pastry chef at the Concorde Opera hotel and the renowned Citrus Etoiles restaurant owned by Chef Gilles Epie, the youngest chef to ever win a Michelin star. Earlier in her career, she spent time training at notable restaurants including Le Chiberta, Les Bouquinistes, and La Braisiere, all located in Paris.
Chef Lokum earned her culinary degree from L'Ecole Hôtelière de Paris – CFA Médéric. In her leisure time, she enjoys reading, dancing and traveling.
For reservations please contact the hotel directly by calling (55). 5228.1818, send an email to mexico.city@stregis.com or follow the conversation on Facebook Twitter or Instagram.
About The St. Regis Mexico City
Located at the historic Paseo de la Reforma, The St. Regis Mexico City embodies the best of hospitality. This elegant 31-story building, designed by legendary architect Cesar Pelli, features 189 captivating guestrooms, including 35 suites, and The St. Regis and Astor Suites, each with a gorgeous view of the bustling metropolis below. Each room includes King or Queen sized beds, high speed internet access, oversized flatscreen TVs, in-room digital movie systems, three telephones, generous work space, and a private safe. The centrally located hotel caters to both the leisure crowd, with its renowned Remède Spa & Fitness Center, exclusive to St. Regis brands around the world, and to the business set, with its extensive event facilities including the 7,670-square-foot, modular Astor Ballroom, a 2,000-square-foot Diamond Ballroom, and four large breakout rooms. The St. Regis Mexico City, Paseo De La Reforma 439, Colonia Cuauhtemoc, Ciudad de México 06500, Mexico. Phone: (51) (55) 5228 1818, www.stregis.com/mexicocity, Facebook, Instagram, Twitter.