And Wine Royalty to Carmel-by-the-Sea for Fifth Annual Event, March 15-18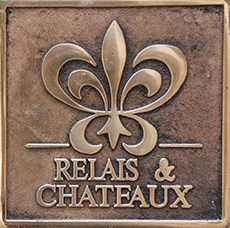 Relais & Châteaux GourmetFest, a four-day culinary immersion into the refined and rugged bounty of Central California, returns for its fifth year March 15-18. GourmetFest today announced its lineup for the esteemed event as well as the opening of general admission ticket sales beginning Thursday, Feb. 1 at GourmetFest.com.
More than 20 Relais & Châteaux chefs and winemakers will descend on Carmel-by-the-Sea for 20 gastronomic events including elite wine-paired dinners; cooking demonstrations by Michelin-starred chefs to benefit Ment'or, a leading non-profit organization created by Thomas Keller, Daniel Boulud and Jérôme Bocuse to inspire young people to cook; wine tastings and panels led by revered Sommeliers and winemakers as well as trademark foraging and cycling experiences.
The weekend roster features a top coterie of chefs—including Kyle Connaughton, the Japanophile who this year earned two Michelin stars for Healdsburg's Single Thread; James Beard Award-winner Barbara Lynch of Boston's acclaimed Menton; 2017 James Beard Rising Star Chef of the Year nominee Brady Williams of Canlis and Joshua Skenes, chef/owner of three Michelin-starred Saison in San Francisco, who is slated to open two more restaurants in the Bay Area and Los Angeles later this year.
"We are honored once again to present the wonderful Relais & Châteaux GourmetFest in beautiful Carmel-by-the-Sea. This is our fifth year and I can't imagine a better combination of chefs, winemakers and wonderful partners," says GourmetFest founder David Fink. "By our design, GourmetFest is extremely intimate and luxurious, which creates a stage for many of the world's brightest culinary and wine superstars."
Oenophiles rejoice for the esteemed Jean-Louis Chave—the 26th "Jean-Louis Chave" of the family-owned Domaine JL Chave, presenting a special tasting of Hermitage vintages, including the extremely rare 1969. And don't miss the weekend's pièce de résistance: a Krug Champagne Rarities of the Sea Lunch, and 10-course dinner featuring chefs Justin Cogley and Yulanda Santos of Aubergine at L'Auberge Carmel, Connaughton, Williams and Nathan Rich, executive chef of Twin Farms. Outstanding pairings will be presented by Olivier Krug, Alessia Antinori, Alex Gambal, Jean-Louis Chave and Ann Colgin.
Guests will indulge in a bespoke line-up of events including:
A rare tour at ROAR Winery in Santa Lucia Highlands with a Champagne Ruinart reception and lunch prepared by Chefs Patricia Gamez of Chanson Restaurant, Royal Blues Hotel and AJ Buchanio of Magee Homestead
A Master Class in Chardonnay with titans Alex Gambal of Domaine Alex Gambal and Jim Clendenen of Au Bon Climat
Panels with three generations of sommeliers including Larry Stone, Rajat Parr and Mark Bright
The legendary Wild Mushroom Hunt & Lunch prepared by Chefs Chloe Friedland and Joshua Drage of The Ranch at Rock Creek
Cooking demonstrations by Chef Joachim Splichal of Patina and Charles Phan of The Slanted Door hosted in the state-of-the-art Gaggenau Demo Kitchen, benefiting Ment'or, a charity dear to Relais & Châteaux chefs
The Black Truffle and Black River Caviar Dinner prepared by Lynch with Nigel Haworth from North Cote, Canadian superstar Patrick Kriss from Alo, Francis Wolf of Manoir Hovey and Twin Farms pâtissier Christopher Wilson
Now in its fifth year, GourmetFest has become a tour de force in the world of food and wine festivals. It was founded in 2014 by Fink, proprietor of L'Auberge Carmel and the original founder of the Masters of Food & Wine festival.
The 2018 Relais & Châteaux GourmetFest sponsors include Visa, Gaggenau, L'Auberge Carmel, Royal Blues Hotel, Black River Caviar, Bragard, Valrhona, Trek Travel, Illy Coffee, Nordaq Fresh, Carmel Realty Company, Orlane, Raynaud, Mercedez Benz of Monterey and Zalto Glass. In addition to the four-day event, the festival's online auction – benefiting the Carmel Chamber of Commerce and Cystic Fibrosis Foundation, will feature visits to some of Relais & Châteaux's most extraordinary properties.
To purchase tickets or for more information on the 2018 Relais & Châteaux GourmetFest visit: gourmetfestcarmel.com.
ABOUT RELAIS & CHATEAUX
Established in 1954, Relais & Châteaux is an association of more than 560 landmark hotels and restaurants operated by independent innkeepers, chefs, and owners who share a passion for their businesses and a desire for authenticity in their relationships with their clientele. Relais & Châteaux is established around the globe, from the Napa Valley vineyards and French Provence to the beaches of the Indian Ocean. Relais & Châteaux members have a desire to protect and promote the diversity of the world's cuisine and traditions of hospitality. They are committed to preserving local heritage and the environment, as encompassed in the Charter presented to UNESCO in November 2014. For more information visit: www.relaischateaux.com.