SHMALTZ BREWING CELEBRATES THE 30TH ANNIVERSARY OF STAR TREK: THE NEXT GENERATION
WITH COLLECTOR'S EDITION BEER RELEASE "SYMBIOSIS" OFFICIALLY LAUNCHING AT "STAR TREK LAS VEGAS" CONVENTION AUGUST 3 – 6, 2017
Shmaltz Brewing Boldly Unites Hops, Malts, Yeast and Water in
Pursuit of Craft Beer Excellence with the Limited-Edition Release of "Symbiosis"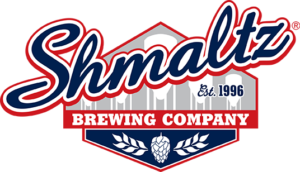 Following the incredible preview of Star Trek Symbiosis® at Comic-Con International in San Diego, Shmaltz Brewing Company boldly goes to the "Star Trek Las Vegas" convention at the Rio Suites Hotel from

August 3 – 6, 2017

. The national rollout of Shmaltz's unique Collector's Edition release commemorating the 30th Anniversary of Star Trek: The Next Generation is now underway across the country. 2017 marks 30 years since Star Trek: The Next Generation premiered in September 1987, and Shmaltz Brewing kicks off the anniversary festivities during "Star Trek Las Vegas" with several tasting opportunities for its freshly brewed Star Trek Symbiosis®. CBS Studios has teamed up with Shmaltz for the only officially licensed Star Trek beers in the United States.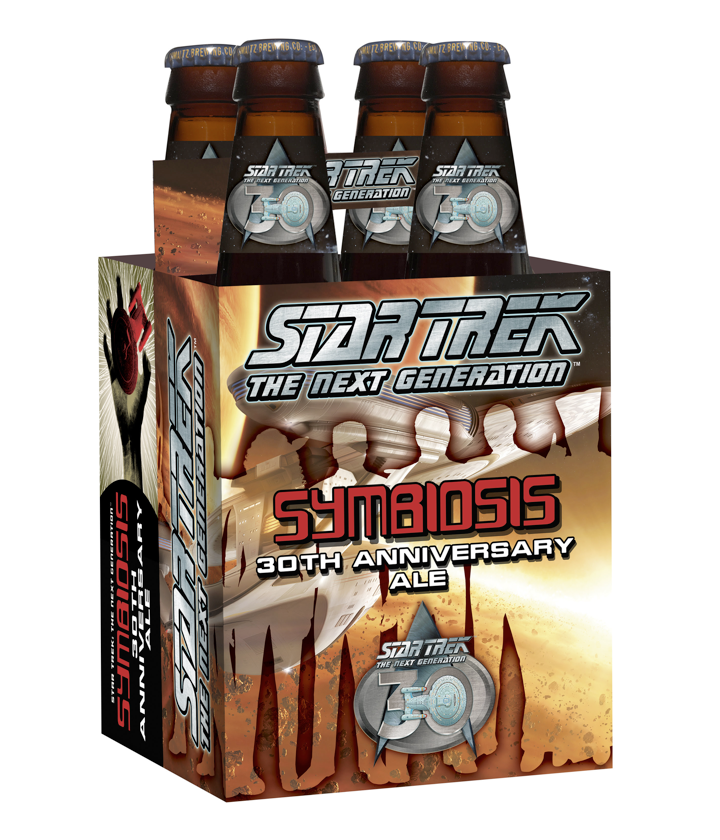 In 2016, Shmaltz debuted two critically acclaimed Star Trek Golden Anniversary Ales to celebrate the 50th Anniversary of the iconic franchise, Star Trek. 2017 brings triple the excitement with the limited release of three Star Trek specialty beers rolling out throughout the year. Under license by CBS Consumer Products, the first extraterrestrial elixir of 2017 was Star Trek Klingon Imperial Porter® (7.3% ABV). Lifting off this week, Star Trek Symbiosis® transports itself in 4-packs to retail outlets in 35 states across the country and will be on draft at select bars.
Tonight (Aug. 3) at Atomic Liquors (917 Fremont St., Las Vegas, 5pm-10pm), please join Shmaltz proprietor Jeremy Cowan for a special Star Trek Costume Party and the chance to be among the first to taste Star Trek Symbiosis®. On Saturday, Aug. 5, Shmaltz hosts a "Tap Takeover" featuring five Shmaltz beers including Star Trek Symbiosis® at Pub 365 (255 E Flamingo Road, Las Vegas, 3pm-7pm). Later in the evening on Aug. 5, Shmaltz presents a "Pint Night" at Masquerade Bar (The Rio Hotel) with Star Trek Symbiosis® available for tastings from 6pm – 8pm.
Star Trek: The Next Generation 30th Anniversary Ale — Symbiosis

For over 10,000 years a symbiotic relationship has thrived between yeast and sugar, malts and hops, beer and beer lovers. Shmaltz's latest Star Trek release celebrates this benevolent co-existence and pays homage to the 30th Anniversary of Star Trek: Next Generation, and the episode, "Symbiosis". In this episode, two different races from the same galaxy have seemingly found a way to peacefully coexist and work together for the betterment of all. However, we eventually learn that their relationship is based on the false promise of felicium, which is sold by the Brekkians to the Ornarans. This forces Captain Picard to make an excruciating choice: uphold the Prime Directive, or save an entire civilization from exploitation. In this 30th Anniversary Ale, the Shmaltz crew has upheld its Prime Directive to boldly unite hops, malts, yeast, and water in the pursuit of craft beer excellence. Share a bottle of this limited edition commemorative ale with your own federation. Make It So!

Star Trek Symbiosis® Hoppy Wheat Ale pours a pale yellow with a thick white head. A generous amount of hops provide flavors and aromas of ripe lemon and pleasant herbs, giving Symbiosis® a dry, crisp and clean mouthfeel. Symbiosis® is a limited-edition, smooth, easy-drinking ale with prominent wheat maltiness and distinct flavors and aromas of Warrior, Centennial, and Amarillo hops, making it the perfect refreshment for enjoying a Star Trek marathon with fellow Trekkies or at your next summer bottle share.

About Shmaltz Brewing Company
Founder and owner Jeremy Cowan established Shmaltz Brewing in San Francisco in 1996. The first 100 cases of He'brew Beer® were hand-bottled and delivered throughout the Bay Area from the back of his Grandmother's Volvo. Shmaltz Brewing now sells He'brew Beer across 35 states, through 40 wholesalers and in nearly 5,000 retailers.

After 17 years of being an outspoken cheerleader for contract brewing, Cowan and staff opened their own New York State production brewery in 2013 in Clifton Park, 10 minutes north of Albany. Shmaltz's home boasts a 50-barrel brewhouse with 30,000 barrels of annual capacity and packages a diverse and tasty variety of core and seasonal favorites in 12 and 22-ounce bottles and kegs. The Shmaltz Tasting Room is open five days a week (Wed-Sun) and offers tours, barrel-aged previews, beer-to-go, and special releases.

RateBeer.com ranked Shmaltz as one of the "Top 100 Brewers in the World" in 2013, and the brewery brought home 10 gold and 6 silver medals from the World Beer Championships in the past several years.