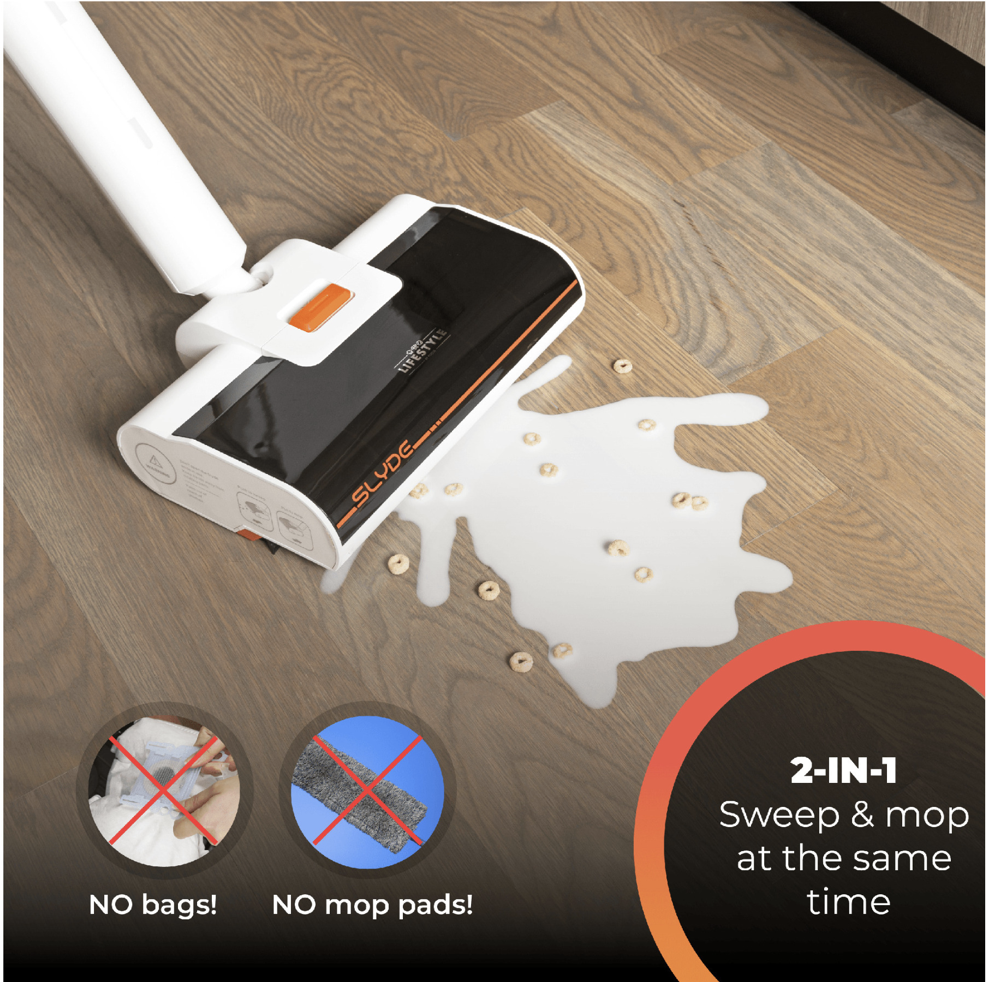 INTRODUCING THE SLYDE, A CORDLESS WET-DRY FLOOR CLEANER THAT OUTPERFORMS THE REST AND CUTS CLEANING TIME IN HALF
Ah, cleaning…a chore that definitely tops the list of life's necessary evils. But thanks to a new generation of cleaning technology, there's great news for those who have better things to do with their time: a gleaming floor is just one step away with the SLYDE, the cordless wet-dry floor cleaner from Lifestyle by Focus.
Super lightweight (just 5 lbs.) and versatile, the SLYDE cleans up the better-known competition in so many ways. Its fully-integrated sweeping/mopping function is designed to cut your cleaning time in half. So easy to use: the sweep functions propels on its own, and you just easily pull to mop—it's that simple to pick up liquids and solids in one swipe.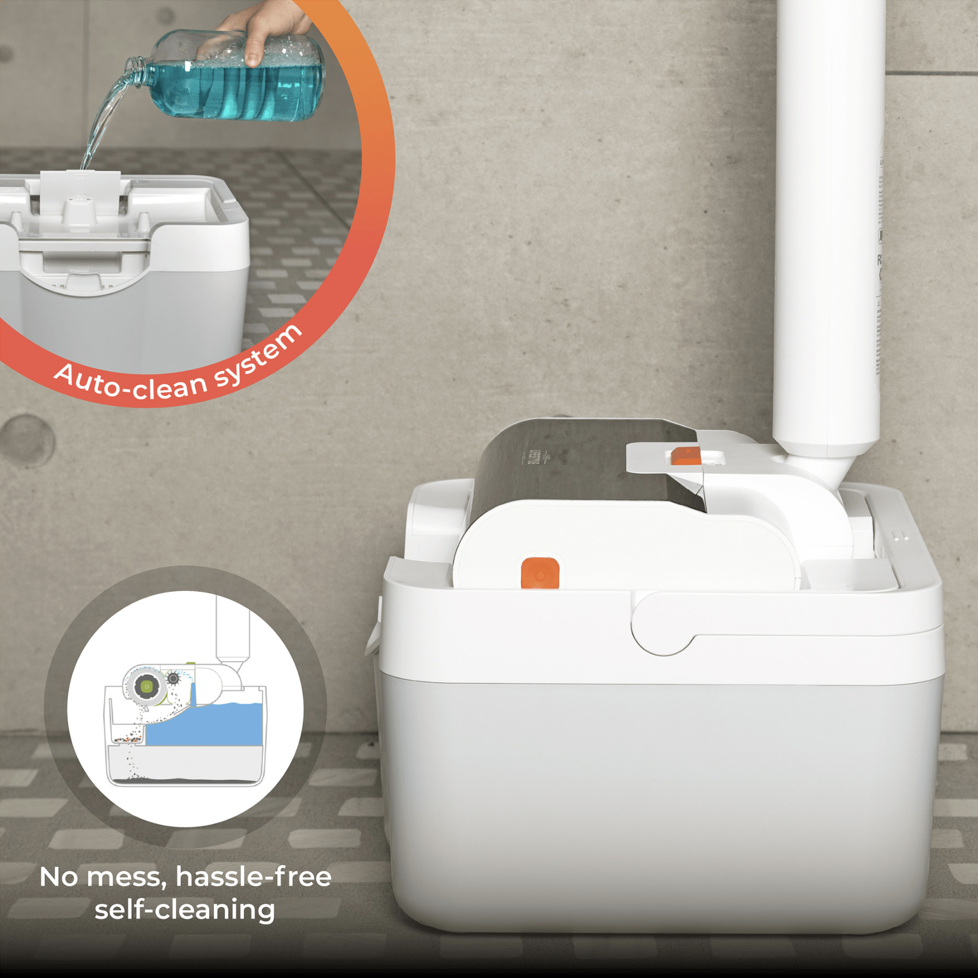 The SLYDE effortlessly tackles even the toughest stains on multiple surfaces. It's great for tile, marble, wood, laminate, and many other types of flooring, and you can use it with most multipurpose floor cleaning solutions. Its swivel steering design lets you maneuver into the tightest corners to reach every bit of dirt that may be lurking.
The SLYDE's patented brush roll technology actually eliminates the need for a water tank to dispense water. Its ingenious design means no dust bag (ideal for allergy sufferers) and a quiet run at just 65 dB. Even the disposal system, which separates solids from liquids, is easy to use.
The ultimate time-saver, this cordless floor cleaner runs for 25 minutes on a single charge (comes with rechargeable lithium ion battery) and self-cleans in just 25 seconds. It is FCC-certified and comes with a 1-year limited warranty from the manufacturer, Lifestyle by Focus.
Watch the video here