Story submission by HotelsInANutshell.com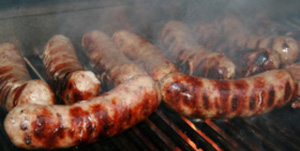 The Hilton Santa Clara has taken a keen interest in tailgating since the new Levi's Stadium was built for the San Francisco 49ers. We are located just a few football fields away, and can't wait to smell the aromas of smoked meats and veggies starting in 2014.
Drive to the stadium, secure your parking spot, unload your equipment, eat food, and drink your favorite beverage. This is the ritual of the Tailgate Party.
Each year hundreds of fans, some normal individuals and some extreme, gather on weekends to enjoy a ritual that has become a common occurrence at outdoor sporting events. Tailgate parties can vary according to the fans that are attending the game. Those attending a college game, differ from those attending a professional game. The former are composed more of students and alumni, while the latter is composed of diehard fans who have support the team for many years and band-wagon jumpers, who go just because they went with some friends or their significant other is a fan.
The tailgate party can range from the simplest, hamburgers and hot dogs, to the most extravagant, full blown catered affairs, with white table clothes, servers, wine and candle or a bar set-up. Below are our simple tips and sample menus on making sure your tailgate party runs well!
Tailgate Party Tips:
Keep it simple: Don't go overboard. The simpler, the better. You're not opening up a restaurant or a taco stand.
Think about the event setting: Plan your menu according to type of food you will be having, sit down or stand up.
Plan Ahead: Create a menu with foods that can be made ahead of time and taken with you or choose foods that can be cooked or can be reheated on the grill.
Divide the Chores: Assign certain dishes to those attending the event; that way the cost of the food does not fall on one individual.
Be organized: Load up the car the night before and take inventory of the equipment you will need. This saves you time on game day for looking for the things you need. Make sure to include: parking lot games, a canopy, chairs, coolers, cooking utensils, paper plates, napkins, cups, plastic utensils, paper towels, garbage bags, food, charcoal/propane, and the most important piece of equipment, the grill.
Win or Lose: Have a post-game tailgate party. This allows you to wait for the traffic to die down and you and others can recap the game.
Tailgate Party Menu:
Simple Menu:
Hamburgers
Hot dogs
Chips & Dip
Salad: macaroni, potato
Condiments
Fruit or Dessert
Your Favorite beverage
Mid Menu:
Chicken
Tri Tip
Ribs
Salad: macaroni, potato, green
Salsa & Chips
Guacamole
Dips
Corn on the cob or other vegetables
Condiments
Dessert
Your favorite beverage
Extravagant Menu:
It's a catered affair and you're on your own!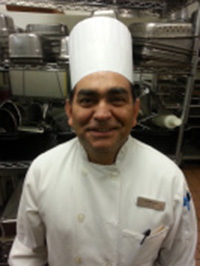 About Bill Nevarez
Bill Nevarez was born in Santa Barbara, California and raised in Carpinteria, California and has lived up and down the Golden State. Chef Bill has spent 26 years giving to his community as a basketball officiator for local clubs, organizations, and high schools in Santa Clara County. For the last 11 years, Chef Bill has followed his passion for food into a second career that has brought him to the Hilton Santa Clara team.
About Hotels in a Nutshell:
Hotels in a Nutshell allows current working hoteliers to write on their area of expertise, giving the the casual and business traveler great tips and practices that they can employ on the road, at work, or at home. Each author takes pride in providing top notch customer service, and in this blog, can extend their excellent service to the customer outside of the hotel. Topics covered in the blog include: From Hotel to Home, Food & Drink, Catering & Events, Travel Tips, and Hotel Stories.
Post link: http://hotelsinanutshell.com/tailgating-party-tips-and-menus/