A-list Marketers to Back the Brand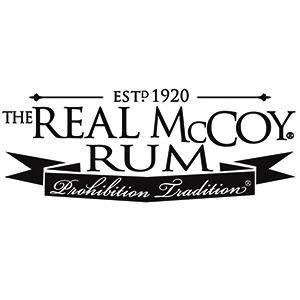 Real McCoy Spirits, Corp., makers of top quality hand-crafted "The Real McCoy" rum, today announces the appointment of its Board of Directors: John Sculley, Richard Seale, Timothy Gannon, Sean Heyniger and the brand's founder, Bailey Pryor. The diverse backgrounds of the board bring tremendous marketing and management experience from brands such as Pepsi, Apple and Outback Steakhouse.
"We have an impressive array of Entrepreneurs on our board, each possessing extraordinary skills and experience that will help guide us toward a successful launch of The Real McCoy into the U.S. spirits market," says Bailey Pryor, "I am pleased to be working among this group of professionals as we bring the story of Bill McCoy to life through our rum."
John Sculley, Chairman, has 23 years of experience leading major corporations in the consumer beverage and technology sectors, most notably serving as President of PepsiCo and CEO of Apple computer.
Timothy Gannon, Director, is the Co-Founder of Outback Steakhouse Inc. In 2006 Gannon created OSI Restaurant Partners, which operates Outback Steakhouse, Carrabba's Italian Grill, Bonefish Grill, Roy's Restaurant and Fleming's Prime Steakhouse & Wine Bar. He has received numerous accolades throughout his career including the "Lifetime Achievement Award" from the Florida Restaurant Association in 1999, and was inducted into the U.S. Business Hall of Fame in 2009.
Richard Seale, Master Distiller & Director, is the fourth generation Master Distiller and Blender of R.L. Seale's Foursquare Distillery in Barbados. Seale and Foursquare were awarded "Distiller of the Year" and "Distillery of the Year" in 2011. Seale's talent at rum making has resulted in The Real McCoy winning seven major awards in the US, and he was recently inducted into the Rum Hall of Fame in 2013.
Sean Heyniger, Co-Founder & Director, has 24 years of experience in the operation, branding, sales and marketing of companies in the health care technology industry. He is also a growth equity fund entrepreneur with South Ocean Growth Equity and Reef Road Partners.
Bailey Pryor, Founder, President & Chief Executive Officer, began his unconventional venture into the spirits industry in 2006 while producing a documentary film, currently running on PBS, about the life of the famous prohibition era Rum Runner, Captain Bill McCoy. The story of Bill McCoy inspired Pryor to create a rum that lives up to its name—The Real McCoy—being produced in the same unadulterated fashion, just as it was over 90 years ago.
About The Real McCoy
The Real McCoy is a rum born from the story of Bill McCoy, the pioneer Rum Runner of the Prohibition era. A blend of column and pot still rum, The Real McCoy is made using only top quality black strap molasses and proprietary yeast, and is aged in toasted American oak bourbon barrels. The Real McCoy is produced by Foursquare Distillery in the province of St. Phillip, Barbados, West Indies and is available in 3, 5 and 12 Year Old expressions in CT, MA, NJ, FL and RI.