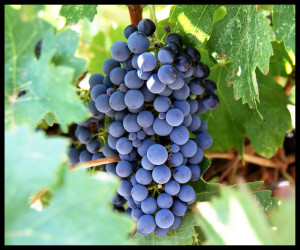 As any vintner will tell you, the worldwide variations in a vineyard's terroir – location, elevation and exposure – can deliver wildly different results from the same grape.
There are over one hundred and fifty varieties in production but here, we look at just six:
Chardonnay
A hugely versatile grape, chardonnay is traditionally synonymous with white burgundy and is a crucial ingredient in the customary recipe for champagne. Easy to grow and ripen anywhere in the wine world, it's known for its lack of strong flavour. In Chablis, for example, the cool climate, limestone clay and variations in terroir lend the grape inimitable qualities of minerals and green hay as well as longevity in bottle. In Australia, by contrast, maturation in barrels (rarely done in Chablis) gives it its distinctive "oaky" flavour.
Cabernet Sauvignon
Cabernet Sauvignon has journeyed far across the world because it can age to produce reds of great subtlety and complexity. When grown in warm climates like California's, it is sold unblended where it makes good, tannic wine capable of drinking much earlier than its European counterpart. In Bordeaux it is blended with Merlot and Cabernet Franc and its tannins, flavours and colour help to create reds of incomparable subtlety and longevity.
Pinot Noir
Wine writers and winemakers often refer to this grape as "elusive", and outside France only New Zealand has come close to the intricacies of its reds. With flavours of game, raspberries and cherries, delicate reds from its natural home in Burgundy are cherished the world over for their sensitivities to terroir where the grape's complexities express themselves like nowhere on earth.
Riesling
Pronounced rees-sling, it has one striking similarity to Cabernet Sauvignon: it produces different wines in different parts of the world. But despite being a white grape, it also has something in common with Pinot Noir: they share a sensitivity to terroir. Aromatic and delicate, Riesling wine gives hints of flowers and lime, reaching its peak in parts of Alsace and Germany where it accounts for the majority of Germany's best whites. Yet elsewhere in Germany it makes amazing sweet wines, lending itself perfectly to botrytis or "noble rot" which helps create the very best pudding wines.
Syrah/ Shiraz
Synonymous with powerful, heavier reds when grown in warm parts of Australia where it's known as Shiraz, it takes on different characteristics in its European home in the Rhône Valley. The trick is to find a climate where it'll ripen, but not too quickly. And in the Rhône, these climate sensitivities produce enduring and subtler reds with hints of chocolate and black pepper.
Sauvignon Blanc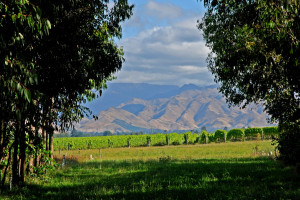 Unlike Chablis' chardonnay, sauvignon blanc whites are at their best when young. Scents of green fruits and an astonishing dryness help create its refreshing characteristics. It thrives on the northern tip of New Zealand's South Island, where the unique soil gives it a distinct character when compared to greats of the Loire's Sancerres and Pouiily Fumés.
Knowing your grapes means a better wine knowledge and with better knowledge comes an increased chance of finding your perfect wine. You could even think about taking a holiday to carry out further research. Good luck!
Images by RVWithTito and PhillipC used under Creative Commons License.