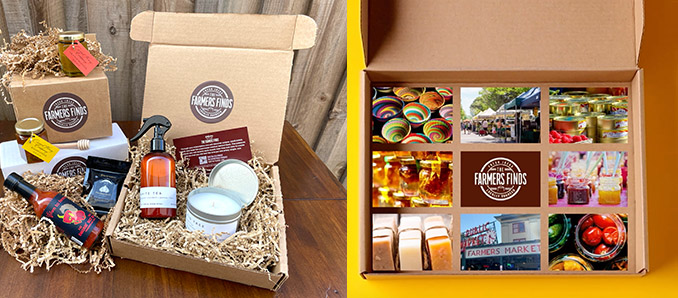 There's perhaps nothing I love more than meandering through a farmer's market rife with fresh foodstuffs. This kind of direct-to-consumer event not only avails farm-to-table ingredients, prepared foods and beverages, plants and even handmade and homespun crafts, but also galvanizes communities. The Farmers Market Coalition describes these events as those that "facilitate personal connections and bonds of mutual benefits between farmers, shoppers, and communities." Who wouldn't be on board with that? Even so, sometimes our schedules and other conflicts do not allow for us to physically visit these markets on-site.
Luckily, one mindful company called The Farmers Finds is alleviating that angst. This online company is offering farmers market discoveries with doorstep delivery for just $20 a month with free shipping, allowing its customers to experience small-batch products that are sourced from farmers markets across America.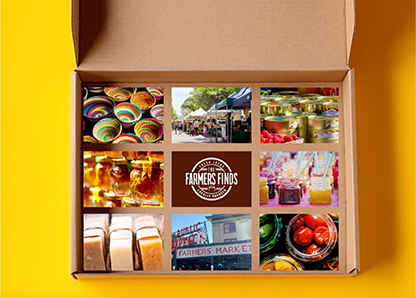 "We gather the most unique small-batch condiments, crafts and goods from some of the best farmers markets across the country," said founder Loretta Markevics. "Our new monthly subscription box options that launched this fall not only help consumers procure unique farm-to-home front goods they otherwise wouldn't have access to, but also supports small businesses by creating national opportunities for discovery via our online platform."
The Farmers Finds offers monthly, 3-month, 6-month and annual subscriptions—each for $20 per month as an exciting new way to shop local. Each month, subscribers receive two to three specially-curated products per box. One month, subscribers could receive jars of honey from California, the next month lavender soap and sachets from Illinois and the following month marinades from Florida or a teas from Hawaii! New farmers market brands launch every week, so the variety of premium products subscribers can discovery and try are endless. Some of my fav's are the fig and plum candles, fermented hot sauce, and premium spice rubs made with top-quality produce. Gift subscriptions are also available for the holiday season, which make great gifts for anyone who loves a good find. Beyond family and friends, this is also an inspired idea for hostess, teacher, boss and thank you gifts.
"Shopping small and local is not only an important way to support the creators in your community, it's also a phenomenal way to discover some of the most distinctive and original products available," Markevics continued. "Our goal is to give local market vendors a national platform for visibility and distribution while uncovering incredible wares for our customers. With shipping delays and supply chain issues plaguing big commercial brands this holiday season, The Farmers Finds is a guaranteed-to-deliver gift option that also supports small businesses. Everybody wins!"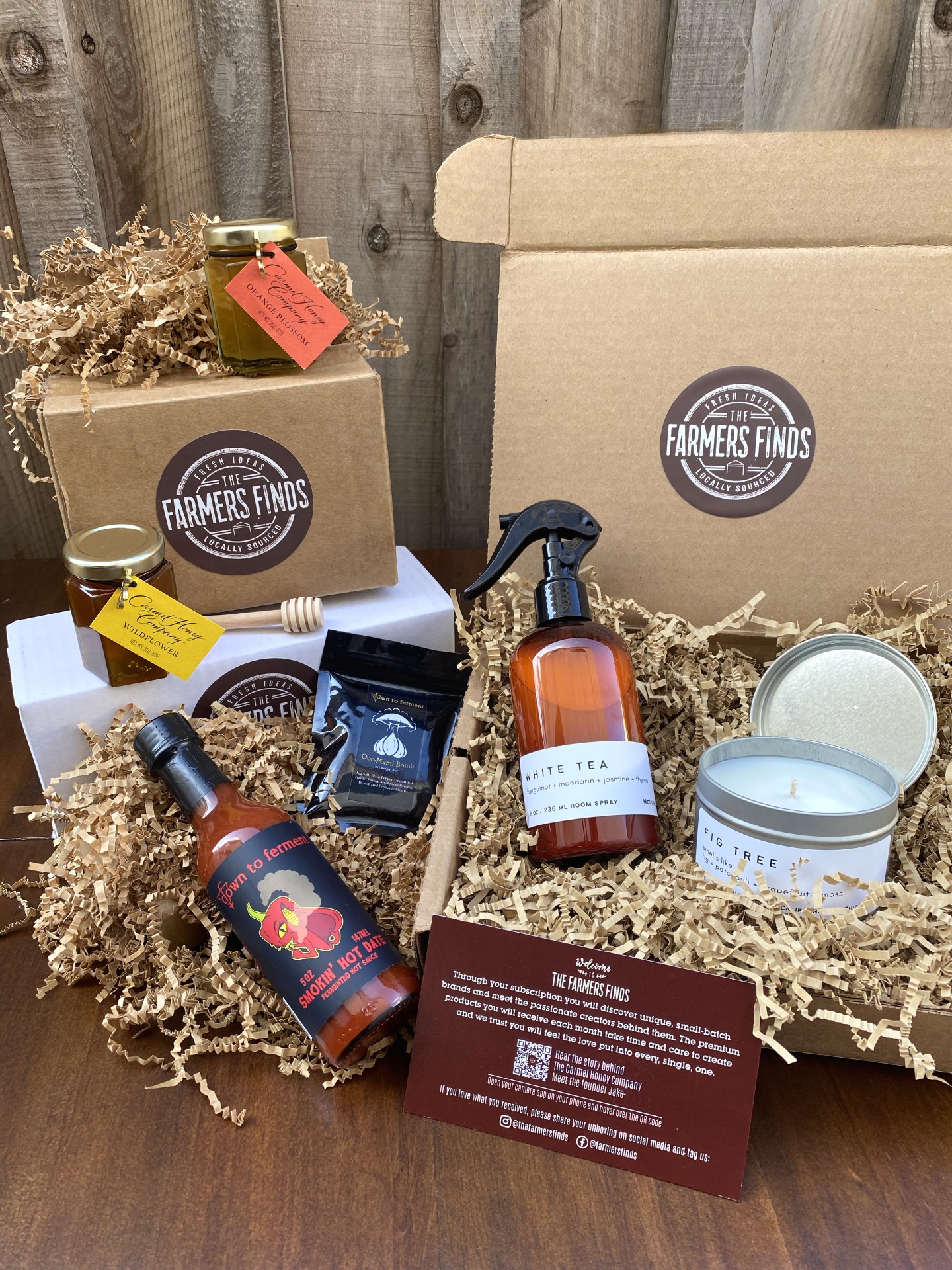 The Farmers Finds was conceived while Loretta Markevics and her family were traveling across the country from 2020-2021. During more than a year on the road, they visited farmers markets all over the United States and fell in love with the stories they heard and the unique products they discovered. To support the passions of these small businesses, she started the first subscription box featuring non-perishable items from the market. With more than 20-years of brand marketing experience and too many product launches to count, Loretta knows a promising endeavor that delivers uniqueness and quality when she encounters one. So, she created one of her own and, today, The Farmers Finds team curates the most promising and exciting products from across the country so that everyone across America can enjoy big discoveries while shopping small.
The Farmers Finds has sourced its first-year lineup with distinctive goods from a cross-section of lauded farmers markets, including:
– Santa Fe Railyard Farmers Market
– Austin Texas Farmers Markets
– West Palm Beach Farmers Market
– Hillcrest Farmers Market
– San Diego's Gaslamp Market
– Portland, OG Farmers Market
– California's Carmel by the Sea Farmers Market
– University Market in Seattle
– Union Square Market in NYC
– Kent Farmers Market in CT
– The Las Vegas Farmers Market
– Ventnor Farmers Market in Atlantic City, NJ
From foodies to travel lovers, discovery junkies and small business supporters, The Farmers Finds offers exciting, entertaining and delicious opportunities for discovery.
~~~
Forbes Business Council Member Merilee Kern, MBA is an internationally-regarded brand analyst, strategist and futurist who reports on noteworthy industry change makers, movers, shakers and innovators across all B2B and B2C categories. This includes field experts and thought leaders, brands, products, services, destinations and events. Merilee is Founder, Executive Editor and Producer of "The Luxe List" as well as Host of both the "Savvy Living" lifestyle and travel and "Savvy Ventures" business TV shows. As a prolific business and consumer trends, lifestyle and leisure industry voice of authority and tastemaker, she keeps her finger on the pulse of the marketplace in search of new and innovative must-haves and exemplary experiences at all price points, from the affordable to the extreme—also delving into the minds behind the brands. Her work reaches multi-millions worldwide via broadcast TV (her own shows and copious others on which she appears) as well as a myriad of print and online publications. Connect with her at www.TheLuxeList.com and www.SavvyLiving.tv / Instagram www.Instagram.com/LuxeListReports / Twitter www.Twitter.com/LuxeListReports / Facebook www.Facebook.com/LuxeListReports / LinkedIN www.LinkedIn.com/in/MerileeKern.
***Some or all of the accommodations(s), experience(s), item(s) and/or service(s) detailed above may have been provided or arranged at no cost to accommodate if this is review editorial, but all opinions expressed are entirely those of Merilee Kern and have not been influenced in any way.***