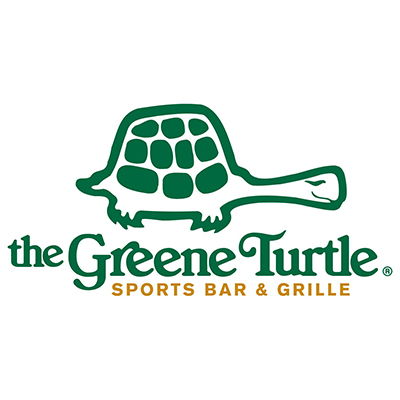 Business Partners Parthiban Jayaraman and Pradip Saha Build On A Strong QSR Foundation With Their First of Four New Restaurants Planned For Delaware and Pennsylvania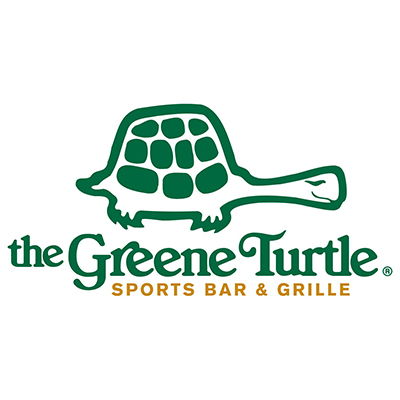 The Greene Turtle today formally announced the opening of its latest restaurant, a 7,800-square-foot venue located here at 391 N. DuPont Highway (Route 13), the main conduit running through the state capital. The restaurant, which began serving customers on December 16, replaces a long-dormant Golden Corral location and is the latest in a series of development projects facilitated by conversion of vacated existing spaces, a process made possible by The Greene Turtle's flexible restaurant format. It is the first of four locations to be developed by Pusan Investments LLC, whose partners Parthiban Jayaraman and Pradip Saha are also multi-unit Dunkin' Donuts operators.
The Greene Turtle of Dover is the fourth of at least seven restaurants the casual dining/sports bar chain plans to open in Delaware, and continues an expansion north from the chain's Maryland base. A separate multi-unit franchisee recently opened in the northern city of Newark, and another multi-unit group with a boardwalk location in Rehoboth Beach and another in the coastal city of Lewes, Del., recently said it would open a second site in Rehoboth Beach. Pusan Investments will build two of its three remaining sites in Delaware and build its fourth location in Chester County, Pa.
Vice President of Franchise Development Tom Finn said The Greene Turtle is now seeking franchisees to take advantage of available territories in the Philadelphia/South Jersey region, bridging the gap between its mid-Atlantic hub and the foothold it established earlier this year in New York with the opening of The Greene Turtle of Franklin Square, the first of 10 sites planned for Long Island. Interested investors should contact him at tfinn@thegreeneturtle.com or (443) 661-4298, ext. 104.
"Pusan Investments' first location bears great geographic and demographic significance for The Greene Turtle," he said. "We now have several strong multi-unit franchise developers moving our brand quickly toward capacity in Delaware to complement our dominant presence in Maryland and pave the way for our expansion into Pennsylvania, New Jersey and points north. We're also encouraged by the interest we're seeing from QSR operators looking to expand in their markets after they've reached capacity with their existing brands," he added, referring to Pusan Investments and Burger Brothers Restaurant Group, the Long Island franchisee whose owners, John and Jeff Frocarro, operate some three dozen Burger King restaurants in addition to their Greene Turtle restaurant and development agreement.
Many factors combine to help new locations of The Greene Turtle achieve early awareness and increasing popularity in their surrounding markets. Among these are the chain's iconic brand logo, its eye-catching, streamlined design, a brand positioning designed to capitalize on its family-friendly appeal while retaining its longstanding sports fan base, a regularly refreshed menu and ongoing series of limited-time offers, a commitment to featuring the most popular beer brands as well as select craft brews at the bar, familiarity among visitors to Rehoboth Beach, Del., and Ocean City, Md., and ongoing youth sports sponsorships, fundraising activities program and other community outreach efforts.
The Greene Turtle is currently carrying out an aggressive expansion effort intended to reach 150 units throughout the eastern United States, and has multi-unit development opportunities available to qualified investors throughout New England and in Virginia, the Carolinas, Georgia and Florida. For more information, visit www.thegreeneturtle.com/restaurant-franchise.
About The Greene Turtle Sports Bar & Grille and The Greene Turtle Franchising Corp.
First opened in Ocean City, Md., in 1976, The Greene Turtle today includes 37 locations in markets across Maryland and extending into Washington, D.C., Virginia, Delaware and New York. Combining comfort food, a casual atmosphere and a sports bar theme marked by big screen TVs broadcasting local and national events, "The Turtle" has become a popular year-round destination where families, friends and fans of all ages feel at home. AOL users in Baltimore have named the chain "Best Sports Bar" and CBS Baltimore named The Greene Turtle among the best local spots to enjoy "March Madness." Information is available online at www.thegreenturtle.com and www.facebook.com/thegreeneturtle. Fans can also follow their favorite individual locations on Facebook and Twitter for the latest news about special events and offers.
FSR Magazine named The Greene Turtle a "Top 10 Full-Service Franchise Opportunity" (July 2013). Franchise opportunities are available throughout the eastern United States to qualifying investors through The Greene Turtle Franchising Corp., whose majority stakeholder is JPB Capital Partners, a Columbia, Md.-based private equity partner for lower- to middle-market companies. For more information, contact Tom Finn, Vice President of Franchising, at (443) 661-4298, extension 104, or visit www.thegreeneturtle.com/restaurant-franchise