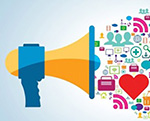 In one part of the world, a consumer is giving positive feedback of your commodity on Twitter while another publishes a blog post listing your company among the best in the sector. At the same time, a random person on Reddit claims to be unsatisfied with your customer support system. As all this unfolds, an organization involved in the same commercial line launches a new commodity.
Now, suppose this information could be available to your personnel, including public relations and marketers? It is at this exact moment that social media listening proves beneficial. Social listening is an approach where particular words, questions, and phrases that are posted on social media platforms are analyzed. When it comes to words that would be of interest, a product name would be at the top of the list.
There is a broad scope of activities that can be monitored on social media. Names of competitors, industries, and marketing labels can be tracked — even more, precise searches such as individuals in need of working premises in Seattle. Social listening tools can also track information on blogs, forums, and anything else on the internet.
The fact that social listening integrates more information than what is found on social media can be cause for ambiguity. Additionally, social listening can also be referred to as social media intelligence, social media measurement, or buzz analysis. Though the words can be used in place of the other, they can mean different things altogether.
Through social media listening, businesses can get useful information from customers' reviews, the market status, and competing firms. It is a way of getting data without the hassle of actually quizzing anyone. Information gathered from social media listening tools are applied based on the application. One way is through managing the brand's reputation.
By monitoring brand names, companies can keep an eye on the progress and respond accordingly. If there is a significant drop in the remarks about the brand, businesses can quickly take on preventative measures and divert reputation damage. Staying one step ahead of your competitors is another benefit of social media listening. You can monitor the recent activities of your competitors on social media platforms and use this knowledge to your advantage.
From a fact-checking point of view, you can contrast your brand to your competitors. Understand what their clients like and dislike about their product line. By knowing what these clients hate, you can better your product and draw them to your brand. There are many things you could find out about your competitors.
To have a better understating of how consumers perceive your brand, you can use social listening tools. Through the online platforms, you can monitor the clients' reviews of your product. If you make any adjustments to your product line, you definitely want to know what the customer will respond to it. Is there anything you could have done differently, and does it meet their needs?
By following up on such information, you can learn more about your target market. Knowing what works for them and seamlessly adapting to accommodate their interests can increase your ratings. All in all, there is a ton of helpful information available that could significantly improve your business.
Background Information
NetBase is a new-gen artificial intelligence foundation that runs social media analysis for companies worldwide. By doing so, entrepreneurs can establish and manage brands while integrating clients' views. Some of the data that is captured by NetBase include public relation, marketing, sales, and product development. Among the many institutions that have recognized the contributions of this company are G2 Crowd, Forrester, and TrustRadius.