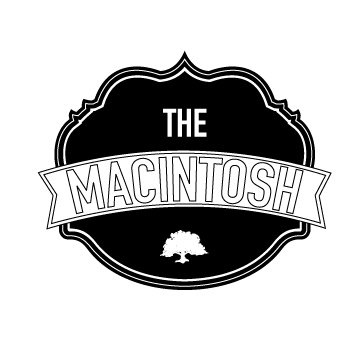 Chef Jeremiah Bacon Increases Eponymous Happy Hour Selections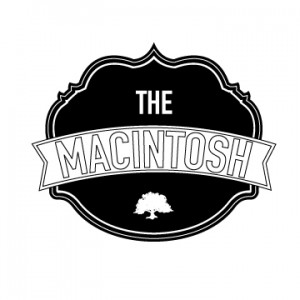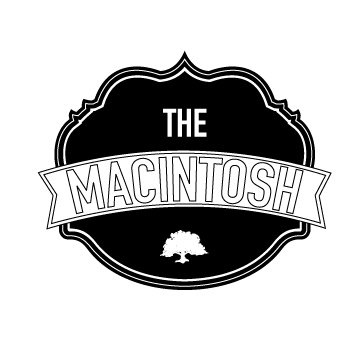 The Macintosh introduced a new, expanded format for its ever popular Bacon Happy Hour in September 2013. A weeknight mainstay since the restaurant's 2011 opening, this is an exciting transformation for fans of the beloved bar special. Guests will be offered a selection of dishes for $5 each and the menu will change periodically. New to Bacon Happy Hour, The Macintosh will also offer a $5 cocktail special.
Named for executive chef Jeremiah Bacon and featured in both Bon Appetit and USA TODAY, Bacon Happy Hour will offer dishes such as pork belly sliders, lettuce wraps and pork dip served on baguette. Increasing the menu selections, The Macintosh's culinary team is afforded the chance to further increase creativity in the kitchen, offering elevated bar fare and items not typically seen on the dinner menu.
"We are excited to update and expand our signature happy hour with this new menu format," stated chef Bacon. "The change allows the culinary team to be creative, have fun with the menu and introduce flavor combinations not showcased on our regular menu."
Bacon Happy Hour will continue to take place Monday through Friday from 5 to 7 p.m. In addition to the $5 appetizer and cocktail offerings, $4 beer and $5 house liquor will also be available.
About The Macintosh
The Macintosh, of the Indigo Road Restaurant Group, opened in September 2011 in downtown Charleston, S.C. Located beneath its sister lounge, the Cocktail Club, and bearing the one-time name of the alley that runs alongside the building, the Macintosh explores the breadth of Lowcountry flavors in a comfortable setting. Executive chef and partner Jeremiah Bacon showcases his talent for creating upscale American cuisine using the seasonal bounty provided by his local farmers and fishermen throughout the Macintosh's menu. In 2012, The Macintosh was named a "Best New Restaurant in America" by Esquire Magazine, featured among the list of "50 Best New Restaurants" by Bon Appétit and a James Beard Foundation semi-finalist in the best new restaurant category. For more information, visit www.themacintoshcharleston.com or call 843.789.4299.
About The Indigo Road Restaurant Group
The Indigo Road operates five locations in downtown Charleston, S.C, Indaco, Oak Steakhouse, O-Ku, The Cocktail Club and The Macintosh and The Oak Table in Columbia, S.C. Led by managing partner, Steve Palmer, the established hospitality group operates with the highest attention to service and a dedication to the utmost in superior customer experience. As culinary and industry leaders, the Indigo Road also specializes in restaurant and hotel consulting services providing customized solutions for each. For more information, visit www.theindigoroad.com.