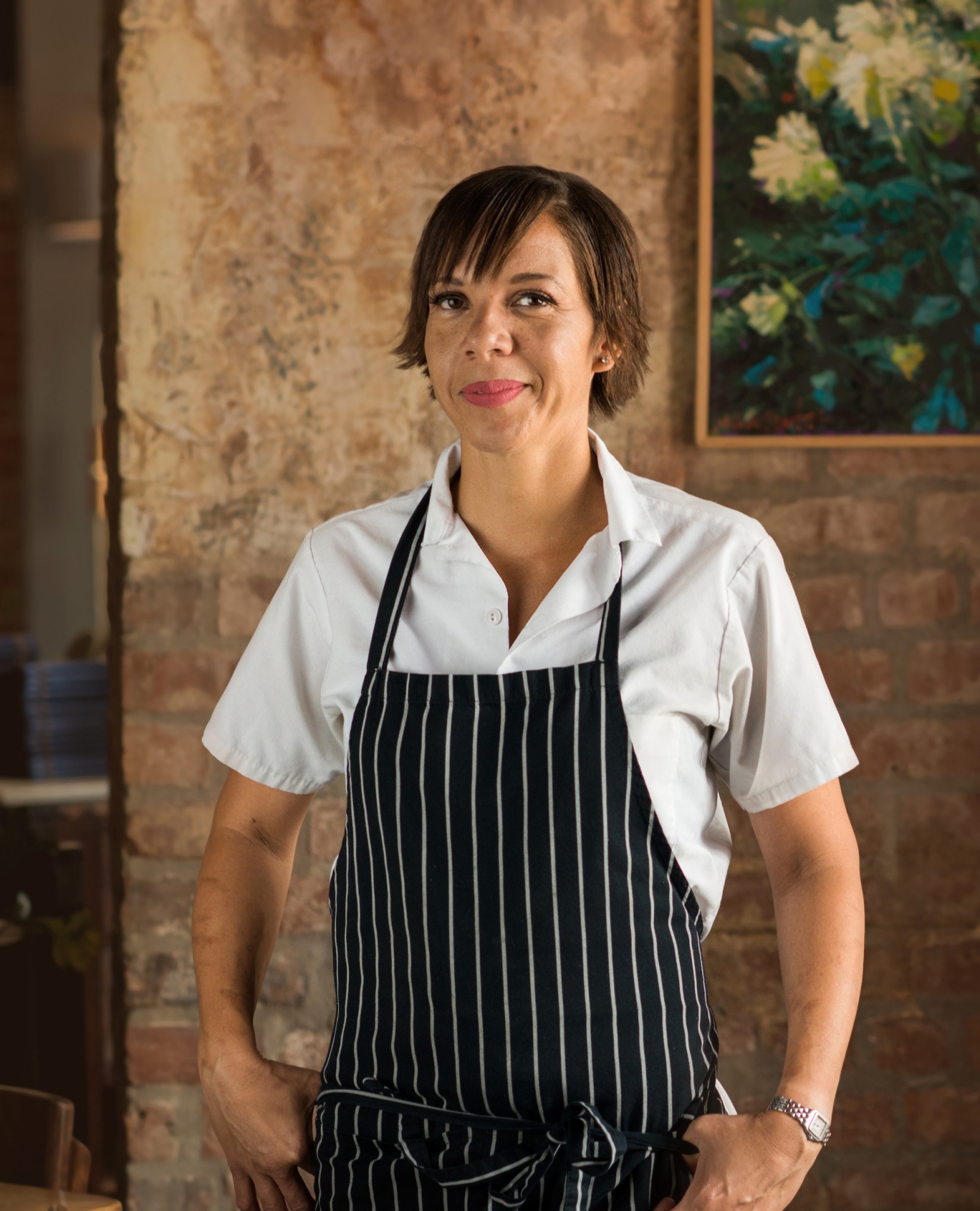 Certain to make any summer soirée a smashing success, here are helpful tricks and easy recipes that will make it to the top of your summer entertaining list.
Chef Isaac Toups
Exemplifying the new guard of Cajun chefs, Chef Isaac Toups, owner of Toups Meatery and Toups South and author of The New York Times' "Best Cookbooks of Fall 2018," Chasing the Gator — Isaac Toups & the New Cajun Cooking (October 2018 Little, Brown and Company), is known for his festive summer gatherings by the pool at his New Orleans home. However, instead of standing over a hot grill all day, he wants to enjoy his guests, kick back with a beer and take advantage of the summer.
According to Toups, "I am all about pickling and you can start that weeks in advance. You can simply put them out on a platter or a charcuterie or cheese board and your guests will be munching and snacking from the minute they walk in without any real work on your end." Some of Toups' favorites include pickled grilled pineapple, squash pickles, pickled jalapeños, pickled quail eggs and pickled fennel.
Toups shares one of his favorite summer hacks: "I garnish with pickled jalapenos a lot. Sometimes I use the pickling liquid to season other dishes. The pickle juice is really good for 'pickle-back' shots (shot of whiskey chased with a shot of the pickling liquid)."
Link: Chef Toups Recipes & Images
Restaurant Websites: Toups' Meatery; Toups South
Chef Isaac Toups is Bravo TV's "Top Chef" season 13 "Fan Favorite;".
Chef Nina Compton
2018 James Beard Awards "Best Chef South" and one of Food & Wine magazine's "Best New Chefs 2017", Chef Nina Compton of Compère Lapin and Bywater American Bistro, is known for her authentic, Caribbean-inspired Louisiana cuisine. Summertime for Nina means utilizing summer produce in virtually every dish. "The beautiful bounty of fruits and vegetables during the summer should be top of mind when preparing any summer dish," says Compton. "The bright colors and incredible textures will be sure to stand out at any meal." Compton's summertime favorites include Roasted Jerk Corn served with ranch bread crumbs, aioli and chili lime wedges and Grilled Gulf Shrimp with heirloom tomatoes.
Restaurant Websites: Compère Lapin; Bywater American Bistro
Chef Brian Landry and Emery Whalen
Chef Brian Landry and corporate powerhouse Emery Whalen — the dynamic duo behind Jack Rose, Hot Tin, Bayou Bar and Silver Whistle in New Orleans; and Marsh House, L.A. Jackson and Killebrew in Nashville — are pros when it comes to hosting summer soirees.
Master party planner Emery Whalen shares insight on how to enjoy your party while still being the hostess with the mostess. "Be smart and use batched cocktails you can make in advance. Don't try to be the host and the bartender of your party. Mix up this boozy lemonade before your guests arrive, put it out in a pretty bowl or large vessel and let them serve themselves. If you want to get really fancy, use large ice cubes and garnish with lemon slices and edible flowers." Her partner, Chef Landry shares his Festival Lemonade recipe, sure to be a real crowd pleaser. "This is my go-to summer cocktail recipe. It's easy, delicious and served in a big punch bowl. Perfect for your next pool party or beach outing!"
Chef Brian Landry, who grew up in Louisiana, says summertime to him means grilled fish. "Whether it's redfish or grouper or any other light fish, grilling gives a unique flavor you don't get from other preparations. Plus, it gets you outside instead of standing in a kitchen." Landry's favorites include Redfish on the Half Shell and Grouper with broken romesco.
Restaurant websites: Jack Rose, Marsh House