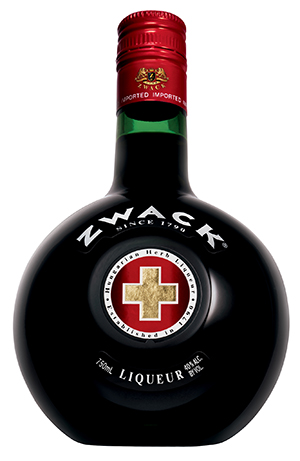 Originally crafted by monks in the 18th century for medicinal purposes, the first amaro recipes were an intricate blend of herbs, roots and spices. Eventually evolving into the perfect after-dinner digestif, the craft behind amari, or herbal liqueurs, call upon a one-of-a-kind combination of ingredients that is nearly impossible to replicate unless privy to the intimate knowledge and skills needed to create the bittersweet spirit. While each unique and distinctive recipe contains its own rich history, there is no greater story than the House of Zwack and the creation and protection of Unicum, the oldest shot in the world.
Unicum, crafted in 1790 by Dr. Jozsef Zwack for the Emperor of Hungary Joseph II, has been a fiercely guarded secret family recipe that has withstood time and many unique challenges:
During World War II, the Zwack factory was bombed three times causing severe damage to the facilities
In 1947, Janos Zwack and his son Peter fled Budapest, Hungary with the original recipe leaving a false recipe behind at the factory occupied by the Communists
Upon arriving in the United States, Janos and Peter hid the four parts of the recipe in four separate safety deposit boxes in New York City banks in order to keep the secret family formula safe
Returning to Hungary in 1989, the Zwack's were the first family to regain control of their factory following the war, and they were able to reestablish the original Unicum recipe which had been in hiding for more than 40 years
Today, the official drink of Hungary is now available in select U.S. cities along with two additional offerings, Zwack and Unicum Plum. The House of Zwack portfolio can be enjoyed sipped neat as a digestif or in innovative cocktails as the unusual and bold flavors are great additions to spirit-forward drinks.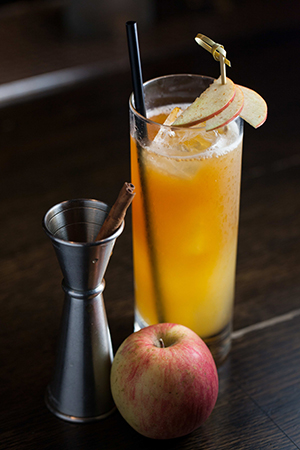 HUNGARIAN ORCHARD
Ingredients:
1 ounce Zwack
1/2 ounce Apple Brandy
1 ounce Orange Juice
Apple Slices for Garnish
Fresh Grated Cinnamon for Garnish
Preparation:
Combine Zwack, apple brandy and orange juice into a cocktail with ice and shake vigorously.
Strain contents into a Collins glass filled with fresh ice.
Garnish with apple slices and fresh grated cinnamon.
Ideal Serving Glass:
Collins Glass
Yield:
1 drink, no drink contains more than 0.6 fluid ounces of alcohol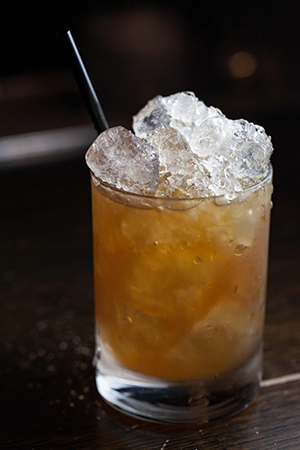 MASKED MAN
Ingredients:
1/2 ounce Unicum
1 ounce Apple Brandy
1/2 ounce Pumpkin Spice Syrup
1/4 ounce Fresh Lemon Juice
Grated Nutmeg for Garnish
Preparation:
Combine Unicum, apple brandy, pumpkin spice syrup and fresh lemon juice into a mixing glass with ice.
Stir well and strain contents into a rocks glass filled with crushed ice.
Garnish with grated nutmeg.
Ideal Serving Glass:
Rocks Glass
Yield:
1 drink, no drink contains more than 0.6 fluid ounces of alcohol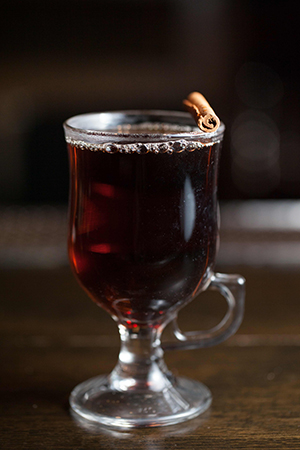 UNICUM PLUM COBBLER
Ingredients:
1 ounce Unicum Plum
1/2 ounce Apéritif
1/2 ounce Fresh Lemon Juice
1/4 ounce Simple Syrup
3 pieces Strawberry Preserve
3 dashes Aromatic Bitters
Lemon Peel for Garnish
Preparation:
Combine Unicum Plum, apéritif, fresh lemon juice, simple syrup, strawberry preserve and aromatic bitters into a cocktail shaker and shake vigorously.
Pour contents into a Nick & Nora glass.
Garnish with lemon peel.
Ideal Serving Glass:
Nick & Nora Glass
Yield:
1 drink, no drink contains more than 0.6 fluid ounces of alcohol
To learn more about Zwack, please visit them on the web, and find them on Facebook.