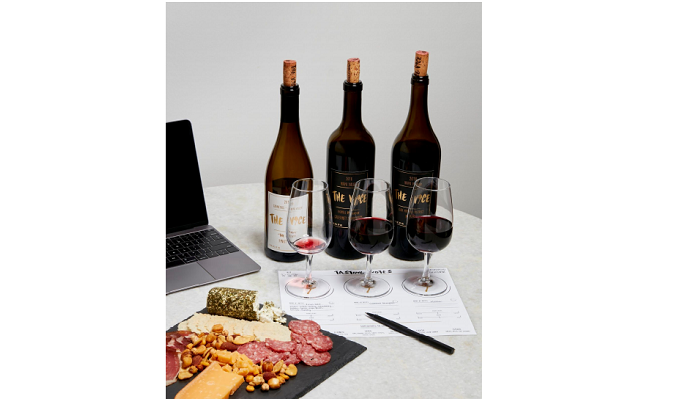 The Vice Wine is a Napa Valley luxury wine brand created by Malek Amrani. A
family-run, boutique enterprise, The Vice Wine prides itself on small batches of inspired
wines. Each batch is a blend of hand-selected wine barrels that best express the grape
varietal and the terroir that it comes from.
The Vice Wine believes celebrating your personal Vice isn't about over-indulgence, but;
an appreciation for tradition and new practices alike. The process of sharing, and of
course, the perfect serving as only The Vice can provide.
Through Virtual Tasting Kits you can follow along with The Vice Wine and its
winemakers as they taste and observe some of their favorite Vices. Offering a wide
variety of tasting kits from; "The House" Tasting Kit featuring "The House" Pinot Noir,
Sauvignon Blanc, Cabernet Sauvignon and Pinot Rosé to the "The Brunch + Sunset"
Tasting Kit offering the limited edition Sauvignon Blanc Rosé and Chardonnay. Perfect
for virtual holiday parties or friends and family.