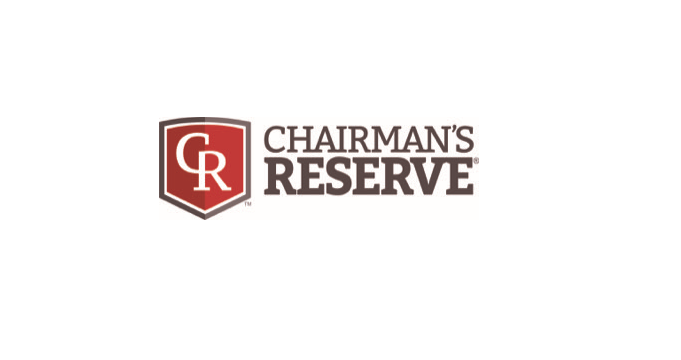 Tyson Fresh Meats, the beef & pork experts™, is excited to announce their participation in Bon Appétit presents Chicago Gourmet as the title sponsor of the South Promenade Tasting Pavilion. During the event, they'll showcase their Chairman's Reserve® Meats lineup, including premium quality beef and pork. Over 20 Chicago-based chefs will be partnering with Tyson Fresh Meats and preparing creative dishes using Chairman's Reserve Meats at the Backstage BBQ & Beer Pavilion. The elite culinary event will be hosted at the iconic Millennium Park on Saturday, Sept. 28 from noon — 6 p.m. and Sunday, Sept. 29 from noon — 5 p.m.
Chef Carlos Gaytan, the first Mexican-born chef with a Michelin-starred restaurant, is one of the chefs partnering with the Tyson Fresh Meats team at Chicago Gourmet. On Sept. 16, Chef Gaytan opened his latest venture, Gold Coast hot spot Tzuco, a French-Mexican restaurant. Chef Gaytan is one of 20 local Chicago Chefs who will join the Tyson Fresh Meats team to create dishes using the Chairman's Reserve product. He will be making steak tartare, preparing tomahawk steaks and braised short ribs. Other chefs include Rohini Dey of Vermilion, Ryan Wombacher of Lawry's Prime Rib, Alfredo Ramos of Bar Roma, Franco Diaz of Torali, Italian-Steak at The Ritz-Carlton Chicago, Augie Arifi, and others. The full list of chef partners can be seen on the Chicago Gourmet website:
Saturday chef partners at the Chairman's Reserve Tasting Pavilion 14
Sunday chef partners at the Chairman's Reserve Tasting Pavilion 14
In addition, Chef Kuan Naikang, the corporate chef of Tyson Foods, will be the Chicago Gourmet Bank of America Master Classes guest presenter, leading the seminar Trading Spaces… Creating a Chef Experience at Home from 4 p.m. — 4:45 p.m. on Sunday, Sept 29. Chef Kuan will share culinary insights on achieving a steakhouse eating experience at home as well as reviewing how to incorporate a sous vide circulator in gourmet cooking. Anyone with a ticket to Chicago Gourmet can attend.
For more information and to purchase tickets, visit www.chicagogourmet.org.
About Chairman's Reserve® Meats
Backed by the industry-leading service of Tyson Fresh Meats, Chairman's Reserve Meats has a robust portfolio through two tiers of exceptional, high quality beef and pork products: Premium and Prime. The Chairman's Reserve Meats team also revealed a new brand look at the Annual Meat Conference in Dallas, Texas, in March 2019. To learn more about Chairman's Reserve Meats, visit: ChooseChairmans.com. Tyson Fresh Meats is the beef and pork subsidiary of Tyson Foods, Inc.
About Tyson Foods, Inc.
Tyson Foods, Inc. (NYSE: TSN) is one of the world's largest food companies and a recognized leader in protein. Founded in 1935 by John W. Tyson and grown under three generations of family leadership, the company has a broad portfolio of products and brands like Tyson®, Jimmy Dean®, Hillshire Farm®, Ball Park®, Wright®, Aidells®, ibp® and State Fair®. Tyson Foods innovates continually to make protein more sustainable, tailor food for everywhere it's available and raise the world's expectations for how much good food can do. Headquartered in Springdale, Arkansas, the company has 121,000 team members. Through its Core Values, Tyson Foods strives to operate with integrity, create value for its shareholders, customers, communities and team members and serve as a steward of the animals, land and environment entrusted to it. Visit www.tysonfoods.com.
About Bon Appétit Presents Chicago Gourmet
Chicago Gourmet, the nation's premier culinary experience, returns Sept. 24-29, 2019. Celebrating its 12th year, Chicago Gourmet returns with a spirited theme — Lights, Camera, Napkin! — celebrating all things food and entertainment. Chicago Gourmet was created by the Illinois Restaurant Association to honor Chicago's culinary achievements and the creative vision of the chefs, Master Sommeliers, and wine-, spirit-, and beer-makers who participate. It also spotlights Chicago as an international culinary destination via its unparalleled epicurean talent. The event supports a range of charitable organizations every year, including the Illinois Restaurant Association Educational Foundation, Pilot Light, The Bayless Family Foundation "Stepping Stone" Grants and The 100 Club of Chicago. Chicago Gourmet is possible with the support of title sponsor Bon Appétit and presenting sponsor Southern Glazer's Wine & Spirits. For more information, please visit chicagogourmet.org and follow on Facebook, Twitter, and Instagram.