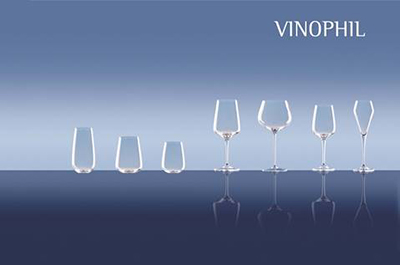 Glass & Co, USA, one of Austria's leading lead free crystal glassware producers, recently announced they are now able to service the North American market via their website www.wineglass-usa.com and selected distributors, bringing some of the finest and most durable glassware to the continent.
Mr. Martin Richter, speaker for Glass & Co, USA, says the ground-breaking new glassware is set to revolutionize America's hospitality industry in the same way that the top quality, scratch, shatter and chip resistant glassware has done in Europe.
"Our lead-free crystal glasses are designed with the newest technology and are made out of a single piece of high-density glass with no joints," he says. The rims are diamond polished. "This means our glasses are super break resistant than those manufactured by conventional methods."
Made in Austria, each beautifully crafted glass has a modern design and size while remaining strong enough to deal with constant use within the hospitality industry and is 100 per cent lead free, dishwasher safe and thermo shock proof.
"Our glassware has already seen incredible success in Europe," Mr. Richter explains. "For example, Gordon Ramsey and Jamie Oliver using our stems in their Establishments.
Our chianti glass is one of the most used tasting glasses in central Europe and are used also by Wine Enthusiast and Food & Wine magazines for their tastings at the annual Cayman Islands Cookout that features famed New York chef Eric Ripert.".
Mr. Richter says Glass & Co USA products are most definitely the new generation in glassware and he is excited that such innovative glassware is now available in the United States.
Glass & Co, USA glassware is shipped to over 40 countries worldwide and is available in several lines of both machine-made and hand blown selections. All glassware is manufactured in Austria and shipped from distribution in New Jersey or Chicago.
A new generation in glassware:
Several lines are available of both machine-made and mouth-blown selections.
Glasses are produced with a unique process of one continuous pulled stem. This process produces a highly break resistant glass with incredible beauty.
Classic design in the IN VINO VERITAS series.
A unique design revival, VINOPHIL, through its shape and dimensions offers a rich wine drinking experience.
VINOPHIL stemless glasses are crafted from a single high grade crystal. Their simple and minimalistic looks have made them incredibly popular among wine lovers and wine connoisseurs.
VINOPHIL stemless wine glasses come with an oversized bowl enabling the color and appearance of the contents to be judged with ease.
Both glasses in the VINOPHIL line, the Chardonnay 13.73 oz and the bigger Barolo 21.64 oz, have a wide opening that offers a good aeration, allowing the aroma to be fully developed. The bowl shape helps to direct wine to the back of the mouth, perfect for a full testing.
BARON is the new generation of fines hand-crafted crystal wine glasses, combining a superior mouth-blown creation with a clean modern design. Using only four new revolutionary shapes, the geometry of the glasses have been adjusted in such a way that the wine lover can experience the best possible development of the wine's aroma and flavors.
FUTURA Aqua bottles and Aqua glasses are uniquely designed with fresh and clean lines that perfectly complement the minimalistic style of the BARON hand-crafted lead free crystal wine glasses.
For more information please visit www.wineglass-usa.com. You can also find Wineglass USA on Facebook and Twitter.