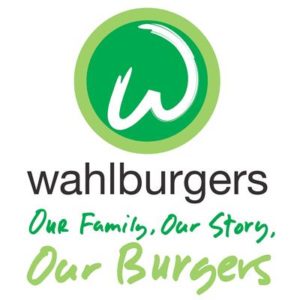 Wahlburgers, a Boston-area based restaurant corporation, announced today that CEO, Rick Vanzura, has resigned his position to accept a CEO position with another restaurant chain. Vanzura will remain with the company through June 15. Patrick Renna, the company's CFO, has been named interim CEO. The company has begun a search for Vanzura's successor.
"On behalf of Mark, Paul and our entire family, we are grateful for Rick's years of tireless dedication to this company and being a key part of our brand growth and franchise development," said Donnie Wahlberg. "We understand and support his decision to step down and appreciate all of the years he worked with us and wish him and his family the very best."
Vanzura said, "It has been an extraordinary gift to be able to build this phenomenal business with the Wahlbergs the last six and a half years. Mark, Donnie and Paul have been more than I could ever ask for in terms of the commitment and heart they've put into Wahlburgers. I'd also like to thank our staff, franchisees, vendors and our incredible group of managers and crew that bring this awesome brand to life every day in our restaurants. I will always be available to help them any way I can, and I know the business is in very good hands with Patrick."
Renna has experience as both CFO and CEO within the restaurant space, currently serving in the CFO role with Wahlburgers and Chef Paul Wahlberg's fine dining restaurant, Alma Nove; and in the same position and CEO with Boloco, a family of New England based fast casual restaurants.
"I'm incredibly excited when I think about the future of Wahlburgers and our evolution as a company," Renna said. "From the expansion of our restaurants domestically and internationally, to food trucks and our recently launched at-home retail beef program, I think the sky is the limit."
About Wahlburgers
Founded by Executive Chef Paul Wahlberg and celebrity brothers Mark and Donnie Wahlberg; Wahlburgers, the subject of an A&E reality show, offers a fun, casual music-filled atmosphere where guests, like family, share great food, a few laughs and lots of love. While its interior decor is filled with photos and memories celebrating the brothers' life journeys from Dorchester neighborhood kids to rising chef and international superstars, Wahlburgers makes food the real star. Guests enjoy delicious fresh ground beef burgers, pure beef hot dogs, crispy fries, onion rings, tater tots, signature salads, specialty frappes, beer and cocktails – all served with heartfelt hospitality. Dedicated to giving back, Wahlburgers is active in every community it serves. Wahlburgers currently has 26 locations throughout North America. In the spring of 2018, Wahlburgers launched a Boston-based food truck and an at-home retail beef product, which is sold in hundreds of stores throughout the US. Learn more at www.wahlburgers.com and follow along on Facebook, Instagram and Twitter.