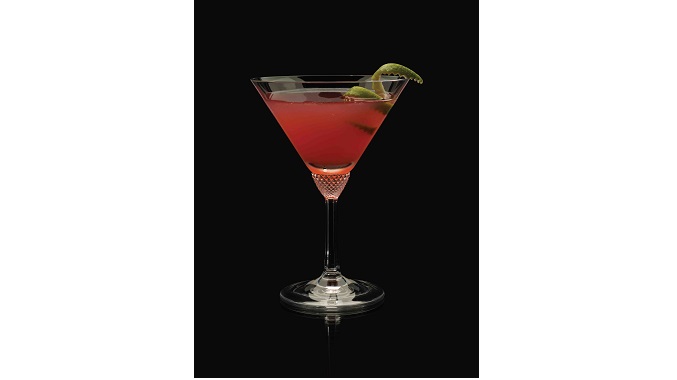 Brockmans Gin is welcoming the return of summer with three deliciously refreshing summer cocktail recipes. All three cocktails are made with fresh, readily available ingredients and can be made and enjoyed at home or outdoors while following safe, social distancing guidelines.
First up on the menu is a perennial summer favorite, the Gin & Tonic. The Brockmans version is stylish and refreshing with the added touch of a grapefruit zest and blueberry garnish to perfectly complement the key botanicals in Brockmans unique infusion.
BROCKMANS GIN & TONIC
1.5 oz. Brockmans Gin
4 oz. premium tonic water, chilled
Zest of pink grapefruit
Fresh blueberries
Fill a chilled glass with large ice cubes and add the Brockmans Gin. Pour the tonic water in down the length of a swizzle spoon to keep the fizz. Garnish with the zest of a pink grapefruit and fresh blueberries. For additional berry flavor, muddle fresh blueberries and blackberries in the bottom of the glass prior to mixing the cocktail.
Equally stylish and refreshing is the Brockmans Gimlet made with freshly squeezed lime juice, simple syrup and a twist of lime zest to garnish.
BROCKMANS GIMLET
2 oz. Brockmans Gin
0.5 oz. fresh squeezed lime juice
0.5 oz. simple syrup
Twist of lime zest
Half-fill a cocktail shaker with ice, add the Brockmans Gin, lime juice and simple syrup and stir. Strain into a chilled stem glass and garnish with a twist of lime zest.
Finally, the Brockmopolitan is a classic that is intensely smooth and yet different as a result of the distinct mix of botanicals that makes Brockmans the gin 'like no other'.
BROCKMOPOLITAN
1.5 oz. Brockmans Gin
1 oz. cranberry juice
0.5 oz. orange liqueur
Splash of freshly squeezed lime juice
Wedge of lime
Half-fill a cocktail shaker with ice, add the Brockmans Gin, cranberry juice, orange liqueur and lime juice and shake. Strain into a chilled coupe glass and garnish with a wedge of lime.
Brockmans Gin was awarded a Gold Medal at the 2019 Artisan Spirits Awards competition. Brockmans offers an intensely smooth and exquisitely complex taste experience. Multi-layered sensual notes lend a hallmark versatility making Brockmans gin the perfect complement to a wide range of classic and innovative cocktails. For more deliciously smooth Brockmans Gin cocktail recipes, visit www.brockmansgin.com.