Del Frisco's Restaurant Group is at the Forefront of Women in Hospitality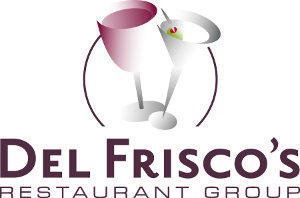 In a predominately male-saturated industry, Del Frisco's Restaurant Group is at the forefront of the women in hospitality evolution. Owning and operating three contemporary restaurant concepts including Del Frisco's Double Eagle Steak House, Del Frisco's Grille and Sullivan's Steakhouse, women are an important part of the company landscape and occupy key leadership roles in the organization.
Employing top female executives and high-level manager and executive chefs across all brands, Del Frisco's prides itself on cultivating an atmosphere where female employees can thrive. Noting this as a priority for company growth, CEO Mark Mednansky has been a strong supporter of positioning females in leadership and has established internal programming (called FEED: Far Exceeding Expectations Daily) to help ensure Del Frisco's Restaurant Group creates a positive and inclusive work environment for its By offering a benefits package complete with fully paid medical for managers, 401K retirement plans and insurance for females and their families, Del Frisco's is able to provide female staff with a sense of security and the ability to focus on job and potential career advancement. A benefits program of this caliber is seen as quite a rarity in the restaurant industry, drawing in loyal female employees who see the important benefit of an organization that cares about their health and well-being.
Along with a full benefits program, employees of Del Frisco's Restaurant Group are encouraged to pursue education while working for the company. With access to internal programs, leadership conferences and seminars, women are able to focus on management or culinary development to add to their skillset. Given Del Frisco's award-winning wine program, the organization also covers the cost for those who wish to pursue the first three levels of wine certification. This mentality is one that is engrained deeply within the culture of the brand and helps to further advance female leaders.
With a company culture that supports women and career-driven goals, Del Frisco's Restaurant Group is slowly but surely changing the way females are perceived in the restaurant industry.