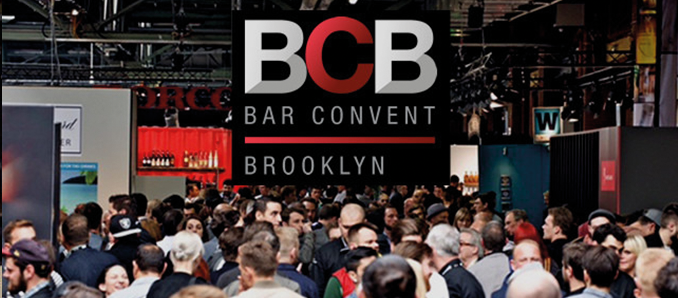 One of the most anticipated trade shows, Bar Convent Brooklyn, made its successful U.S. debut at the Brooklyn Expo Center this June.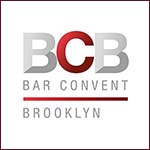 Bar Convent Brooklyn, an extension of Bar Convent Berlin, saw over 3,100 attendees from across the world and beverage industry come through the doors on June 12-13, 2018 at the Brooklyn Expo Center.
The launch was an overwhelming success, and the process to build a larger expansion of Bar Convent Brooklyn next year is currently underway. Paula November, Vice President of Reed Exhibitions, says, "With the success of the first Bar Convent Brooklyn, our sights are set on 2019 and the expansion of this trade show. Our increased presence in 2019 at the Greenpoint Terminal will allow Bar Convent to incorporate additional exhibitors, more seminar panels and speakers, and new experiential spaces and lounges".
Bar Convent Brooklyn 2018 by the numbers:
3,100+ attendees experienced the inaugural Bar Convent Brooklyn
250,000 drinks and spirits were sampled over June 12-13, 2018
155 exhibitors showcased
78 new products made their official debut including the Belvedere Vodka Single Estate Rye Series: Smogóry Forest and Lake Bartężek, and Chinola at Bar Convent Brooklyn.
50+ panelist speakers and experts
1,500 Negronis served including the classic style by Campari, on draft by Martini & Rossi, and NOgroni's by Seedlip, the world's first distilled non-alcoholic spirit
6,000 bottles of mixers from Q Drinks, Thomas Henry, and Fever Tree were used to create 40,000 cocktails
At Bar Convent Brooklyn, discerning bar, and beverage professionals networked with peers and learned about new trends, techniques and products from the domestic and international markets.
Key trends identified:
Samuel Willy, Locanda Verde mentioned that he thought the continued growth of the craft spirit category has pushed larger brands to produce smaller batch productions and special limited editions.
Lynnette Marrero, Speed Rack and Clover Club, thought, "It was exciting to see a range of new ingredients, and flavors, on offer for bartenders to try and sample. One that I was most excited about and was able to experience at Bar Convent was Chinola, a new craft organic Passion Fruit Liqueur from the Dominican Republic. Being able to sample these smaller releases, taste the flavors, and hear the story behind a new brand is an invaluable opportunity to those in the industry".
Franky Marshall, Le Boudoir noted that Aperitivo and the low-abv movement continues in its resurgence, with brands and seminars encouraging the presence of aperitivo style low-alcohol, and non-alcoholic menus, cocktails, and products
A new emergence of American spirits that are made in the style of Italian aperitivo (vermouth, amari, etc).
Tad Carducci, Tippling Bros., and Ian Melville, Hi-Spirits, said it was evident that what Italy had to offer is only really scratching the surface in the spirits industry, as new offerings from gins, amaros, to liquors are hitting the worldwide marketplace
Johnny Livanos, Ousia noticed a return to pared down, simplistic but flavorful cocktails. Brands showcased their portfolio by going back to basics with their tasting cocktails, which highlighted the individual flavor profiles of their spirit and liqueurs. Many brands were showcasing their spirits in easy to grasp cocktails
This was further showcased through new twists on classic cocktails, suchh as Rum Old Fashioneds, Coffee Negronis and more.
Ivy Mix, Leyanda observed a strong desire and demand for environmentally sound products and practices within the bar industry, with larger brands beginning to address the demand for transparency
Additional trends mentioned:
Hotels in bars & distilleries
Tiki cocktails / tiki bars and moving beyond rum cocktails
Gin being made in many different countries using unique botanicals
Spirits and their terroir
Instragrammable cocktails using unique vessels, unusual garnishes and interesting colors and methods
Clarified fruit juices
Cocktails that allow for faster service: bottled cocktails, draft cocktails, pre-batched, etc.
Bartender's love of oysters paired with cocktails continues
Bookings for Bar Convent Brooklyn 2019 are currently underway, please reach out to secure your brands place before it sells out. For more information please visit: