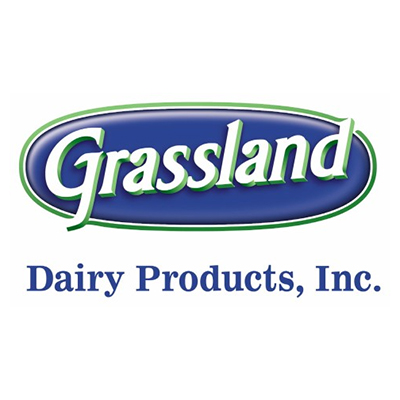 Wüthrich 83% European Style Butter from Grassland launches a new website. Now, chefs and foodservice professionals can visit www.wuthrichbutter.com to locate a Wüthrich distributor, access on-trend butter recipes and find the latest product information.
The new easy-to-navigate site provides visitors with an at-a-glance overview of Wüthrich artisan butter, innovative chef recipes and helpful videos with tips to make exquisite breads, succulent sauces and flakier pastries.
"Our new website, www.wuthrichbutter.com, allows chefs and foodservice professionals to easily access detailed product information along with chef tips and insights to elevate recipes ranging from pastries and cookies to sauces," says Trevor Wuethrich, Grassland's Vice President. "The website allows us better communication and interaction with customers and potential customers."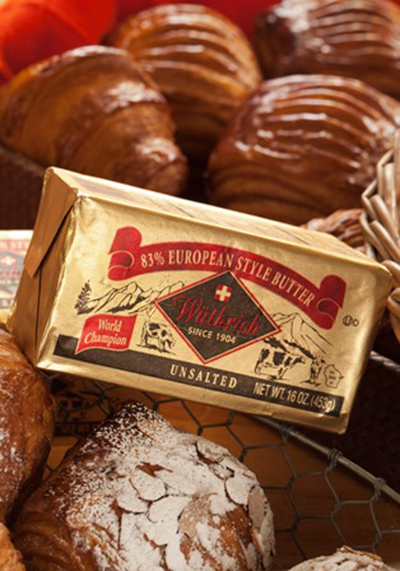 The Wüthrich (pronounced we-trek) site is user friendly and provides helpful information for butter-loving chefs and foodservice professionals. Advantages of the new website include simple, easy to use navigation, more detailed information about Wüthrich artisan butter, helpful demonstration videos and an easier way for foodservice professionals to find a Wüthrich representative, submit inquires and product requests. The site will be updated on a regular basis to better reflect current industry trends and product developments.
Headquartered in Wisconsin, a state rich in dairy heritage, Wüthrich 83% European Style Butter is made in the Midwest and backed by seven generations of Swiss ancestry and European tradition. Wüthrich 83% European Style Butter is one of the high-quality butter products from Grassland that collectively have been recognized with more than two dozen awards at state, national and world competitions. For recipes featuring Wüthrich 83% European Style Butter, visit the new website at www.wuthrichbutter.com or call 1-800-4BUTTER. The website also provides product information about Grassland's line of cooking, baking and confectionary butter for foodservice and retail.
About Grassland:
Founded in 1904, the Wuethrich family has spent more than a century crafting its award-winning butter. As the world's largest family-owned butter creamery located in Greenwood, the heart of central Wisconsin, Grassland knows butter. As a leader in innovation with uncompromising quality, Grassland offers a medley of fine butter products specially developed and packed for retail, foodservice and industrial dairy customers. Grassland's enticing menu of award-winning butter products for dining, cooking, baking and confectionery creations delivers unmatched quality and pure flavor every time. For more information please visit www.wuthrichbutter.com