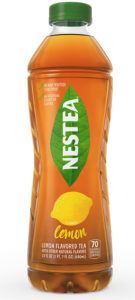 Celebrate National Iced Tea Day with NESTEA: NESTEA iced tea recently introduced new, simpler recipes with fewer ingredients and a new line of premium, real-brewed teas. To celebrate National Iced Tea Day on June 10, and encourage consumers to try the new NESTEA, you can get a free 18.5 oz or 23 oz bottle until June 19, 2017 at www.nestea-usa.com/free-tea-coupon.
About the New NESTEA:
A beloved brand since 1948, NESTEA® has been a trusted iced tea choice for almost 70 years. The company's "less is more" reinvention is inclusive of a new brand look, new bottles, reformulation and premium product line with a focus on simplicity
NESTEA's new premium real-brewed iced teas are made with up to five ingredients (tea, real sugar, water, rooibos and citric acid) and are available in four varieties:
Unsweetened Black Tea
Slightly Sweet Black Tea
Slightly Sweet Black Tea with Rooibos
Slightly Sweet Organic Green Tea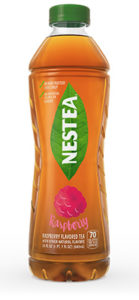 NESTEA's reformulated Classic iced teas are sweetened with real sugar and stevia extract. All teas are GMO free and do not contain high fructose corn syrup, artificial colors or flavors. Enjoy the delicious new Classic teas in three flavors:
For more information about the new NESTEA, visit NESTEA's Facebook, Instagram or Twitter channel.