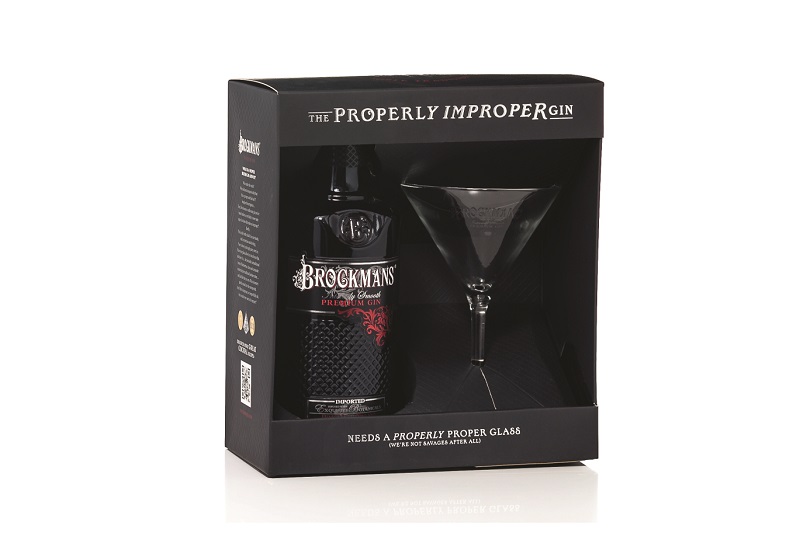 Brockmans Gin, the 'Properly Improper' new style gin is bringing back its ultimate value-added gift pack in time for the fall and holiday gift-giving seasons. The 2022 super-premium pack includes a 750ml of Brockmans Gin and a stylish Martini Glass – perfect for enjoying deliciously smooth Brockmans Gin cocktails. The special pack provides shoppers with a distinct and convenient gifting option and retailers with a pack to drive incremental sales of Brockmans during the fall and holiday seasons.
Brockmans Gin offers a completely new gin taste experience that excites the palate by blending several unconventional botanicals including blueberries, blackberries and subtle citrus and coriander notes with the traditional juniper berries. The result is an exquisite, accessible yet complex gin which appeals to new and experienced gin consumers who choose to defy convention.
Brockmans' value-added gift pack with 750ml bottle will be available beginning in September 2022 for a suggested price of $34.99. For more information and to discover a range of deliciously smooth Brockmans cocktail recipes to serve this season, visit www.brockmansgin.com.
To purchase Brockmans Gin online, go to: https://linktr.ee/BrockmansGinUSA
Follow Brockmans at:
https://www.instagram.com/brockmansgin/
https://twitter.com/BrockmansGin
https://www.facebook.com/brockmansgin