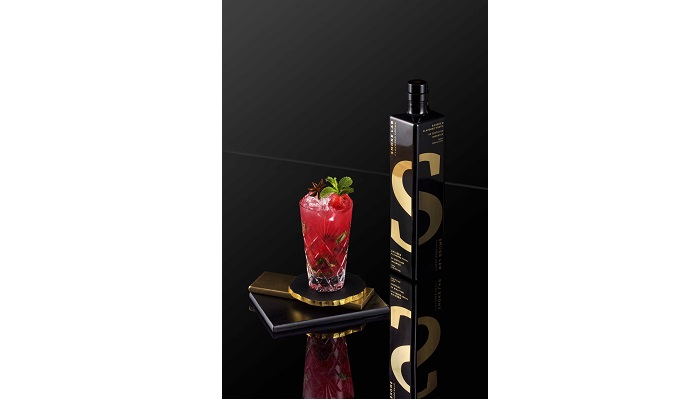 SMOKE LAB, India's first homegrown premium vodka, is serving up two delicious cocktail recipes that add the perfect amount of spiciness to your summer cocktails. Each delicious and refreshing cocktail celebrates the distinct qualities of the distiller's newest venture -The ANISEED Flavored Vodka – that debuted in the United States in January 2021.
The company's Aniseed Vodka is a playful exploration of a much-loved Indian spice. It offers refreshing notes of fennel and licorice and finishes with a creamy, sweetness and delicate fennel blossom note on the palate.
The company's Founder & CEO, Varun Jain commented, "SMOKE LAB ANISEED Flavored Vodka is a unique expression of India and our culture. Since we launched in the U.S. this past January, our newest vodka is getting tremendous buzz and winning many impressive awards including the top-of-class Masters Award from the London-based Asian Spirits Masters Competition and gold medals at the San Francisco World Spirits Competition, SIP Awards and Bartender Spirits Awards."
Jain added, "We are thrilled with the reception of both ANISEED Vodka in the U.S. We encourage bartenders and consumers alike to mix up one of these delicious cocktails or create their own concoction and experience our mystical aromatic spirit for themselves. Here are a few of our favorites:"
SUMMER ANISEED MULE
2 parts SMOKE LAB ANISEED Vodka
½ part Blue Curacao
¾ part fresh lime juice
Ginger beer
Combine all ingredients in a mule cup or mason jar filled with ice. Garnish with a mint sprig, orange wedge and cherry.
ANISEED STRAWBERRY MOJITO
2 parts SMOKE LAB ANISEED Vodka
¾ part fresh lime juice
¾ part simple syrup
4 fresh strawberries
Mint leaves
Club soda to taste
In a tall glass, muddle 3 strawberries, mint leaves, lime juice and simple syrup. Add SMOKE LAB ANISEED Vodka and crushed ice and stir to combine. Top off with club soda and garnish with a strawberry and mint leaves.
The VODKA is available in NY, NJ, CA, FL, CT & RI with plans for further expansion in 2021. It retails for the suggested price of $20/750ml.
For more Classic and SMOKE LAB Aniseed Vodka cocktail recipes, visit smokelabofficial.com/cocktails
Stay connected with SMOKE LAB VODKA:
https://www.facebook.com/smokelabofficial
https://www.instagram.com/smokelabofficial/