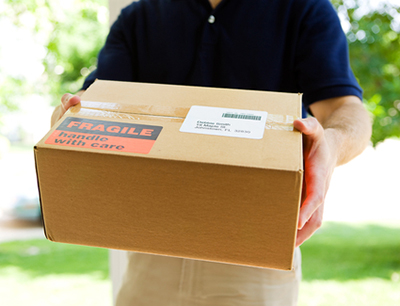 Ditch those dust-collecting gift cards you bought from the local eatery and surprise your favorite foodie with a delicious alternative delivered right to his doorstep. If you're celebrating a true culinary connoisseur, gifts like fresh, ready-to-cook dinner ingredients, a basket of dessert, curator-picked wines or personalized nutritional snacks will impress. Check out these four unique food delivery services that will please the palate and excite the taste buds of the foodie in your life.
Fresh Fare
With Plated.com, epicureans can skip complicated meal-planning and tedious grocery shopping to focus on 30 minutes of cooking followed by indulgent eating. Simply check Plated for ever-changing local menu ideas designed by top chefs, choose a land, sea or veggie dish, and select the number of plates to make. Plated then delivers fresh, high-quality ingredients and step-by-step recipe cards for the delicious meal to the giftee's door. You also can sign your favorite foodie up for a membership or send a gift card that affords the giftee to pay $15 per plate. Enjoying healthy gourmet fare like turkey spinach sliders with cucumber radish salad or tofu scallion pot stickers with sugar snap peas in the comfort of home.
Dessert with Love
Does your loved one go weak in the knees for all things sweet? Send a chocolate indulgent or cookie filled snack gift basket from FTD to tickle the taste buds. You'll make your chocolate lover's dreams come true with mouthwatering confections. Chocolate-covered pretzels, assorted Ghirardelli chocolate squares and truffle cookies will blissfully satiate the sweet tooth with a euphoric sugary high. Not a chocolate fan? Surprise your special someone with a Mrs. Fields cookie delivery. Whether you're celebrating a birthday or simply showing some love, send an assortment of delicious cookies that will make you a sweet treat saint.
Everything Wine
Vinophiles live by one motto: There's no such thing as too much wine. No matter what time of day, wine is always a great idea, and ClubW supports such wine-drinking decisions. For the wine connoisseur in your life, build a palate profile and send three bottles of wine a month with a ClubW membership. Your vinophile can grow an affinity for wine by signing up for ClubW recipe wine pairing tips, expert advice, and wine tech and trends. Members learn about wine from experienced curators and receives taste-tailored recommendations. Featured recipes also can inspire dinner hosts and self-proclaimed gourmet chefs who live for a glass of Cabernet Sauvignon, but want to show off their culinary skills as well.
Healthy Nibblers
Sure, carrot sticks and a handful of almonds are healthy snacks. But why munch on bland veggies and nuts when you can nosh on savory kettle-cooked chips and creamy, smooth onion dip? Unfortunately, living on junk food creates health problems that shorten a lifespan and lower the quality of life. Graze understands that snacking is fun, which is why it ingeniously reinvented snacking and offers the best of both worlds. You can choose from more than 90 recipes and customize a box based on personal preferences. With Graze, the live-in-the-moment snacker can be healthy while not giving up on love for food and taste.