Amid the COVID-19 pandemic, home cooking has experienced a boon. However, with the joy of cooking comes mess and other forms of stress. Here are some foodie-friendly solutions that can ease and appease and you endeavor to please those ever-hungry palates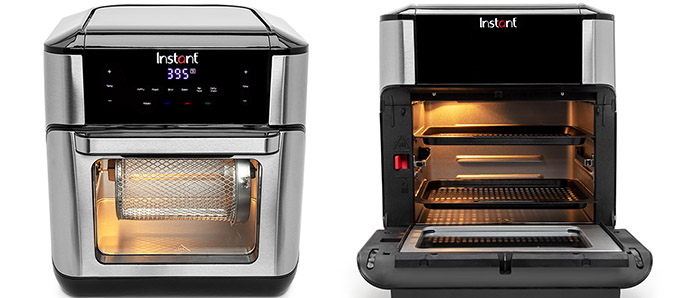 Instant Vortex Plus Air Fryer Oven (www.Walmart.com)
Here's a great way to stay mindful of your menu and waistline while sheltering in place. The Instant Vortex Plus Air Fryer Oven is a stellar way to create healthier versions of your favorite crispy dishes. With seven built-in, pre-set Smart Programs, it can air fry, roast, bake, reheat, dehydrate, broil and rotate. With it, you can air fry juicy chicken wings, crispy fries, onion rings and more in the rotating fry basket. They'll all be crisped to perfection for deep-fried flavor and texture using little to no oil. Roast cauliflower bites, shrimp skewers, garlicky potatoes and chicken nuggets. Bake calzones or mini pizzas, fluffy cinnamon rolls and chewy brownie bites. Broil steaks or fish fillets for fast dinners. Dehydrate fruits and meats for yummy snacks. Or, reheat last night's dinner for lunch. This is a great way to make healthier versions of your favorites. You can even rotisserie-cook a four pound chicken! This appliance's One-Step Even Crisp Technology ensures you'll achieve a crispy outside and tender inside. The unit has 14 simple touch controls that are intuitive and easy to use. Plus, the Instant Vortex Plus also remembers your settings so favorites can be made with the touch of a button. Not only easy-to-use, I also love that it's a breeze to clean, cooks items quickly and is economical since you don't need to rely on your larger regular oven. It's sleek surface wipes clean, and the drip pan, cooking trays, rotisserie basket, rotisserie spit and forks are all dishwasher safe. From fresh to frozen, the Instant Vortex Plus is perfect for crisping food to perfection with little or no oil.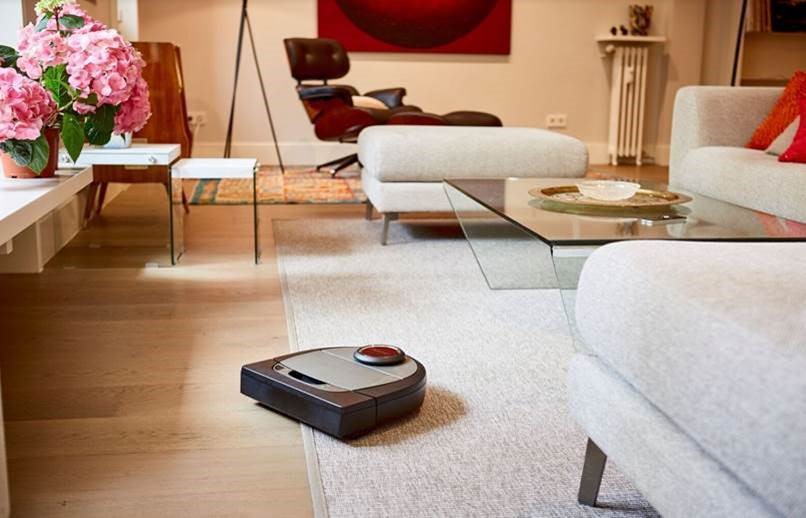 Neato D7 Robotic Vacuum (www.NeatoRobotics.com)
Let's face it. The kitchen is more stressful when it's a wreck and that goes for the dining room, gathering areas and other high-use parts of a home. Ease your mind and get the job done with little manual with the Neato D7—a premium and highly advanced robot vacuum that does the dirty work in the kitchen, dining room, entertaining spaces and elsewhere so YOU will not have to. This smart and powerful robot helper features top-of-the-line technology and his highly feature-rich. This includes LaserSmart technology that allows it to intelligently navigate the home; zone cleaning that lets it clean specific areas on-demand; no-go lines to keep the robot out of places it shouldn't be; turbo mode that boosts suction to pick up pet hair and tough debris; voice compatibility with Amazon Alexa, Google Assistant and Siri Shortcuts; and up to 120 minutes of battery life. Beyond all of those impressive considerations, what makes Neato particularly unique? First, the D-shape (which Neato first brought to the industry) was specifically designed to deep clean corners, unlike its round shaped competitors. The extended battery life is also best-in-class, allowing for a bigger brush and dustbin. This makes it particularly perfect to give even large homes a more regular deep clean. Lastly, Neato is the only robot vacuum to use LiDAR technology for its laser mapping. So, Neato can scan and map the entire house, creating up to three multi-floor plans for the robot to follow. With lasers, Neato can even clean in the dark, getting those hard-to-reach places under furniture.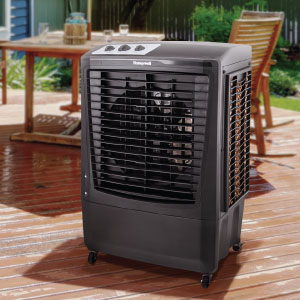 Honeywell Outdoor Evaporative Cooler CO610PM (www.Amazon.com)
As temperatures start rise in May and into the summer months ahead, it can be difficult to temper down stress as discomfort arises while grilling or otherwise hanging out in a hot and humid backyard. As such, you can make an easy adjustment and keep cool, calm and collected with the powerful Honeywell Weatherproof Outdoor Portable Evaporative Cooler that's built to bring down the temp of large outdoor spaces. This includes outdoor patios and porches, backyard decks, large common areas, studios, workshops and more. The unit's triple-sided honeycomb and high-velocity fan delivers robust cooling to make any hot and humid outdoor space far more enjoyable. This Honeywell cooler is definitely a welcome upgrade to outdoor living. This particular model is even equipped with an ice compartment, wide 14″ metal fan blades and a continuous water supply option since this unit uses H2O to cool hot air instead. New to evaporative air cooling? The sensation is like a lakeside breeze. Evaporative air coolers do not use heavy compressors or refrigerant gas to lower air temperatures, nor do they spray mist. Instead, they effectively reduce heat through evaporating water vapor into the air. They work most effectively in hot, dry climates. So, keep cool, comfortable and confident in the summer months courtesy of the geniuses at Honeywell.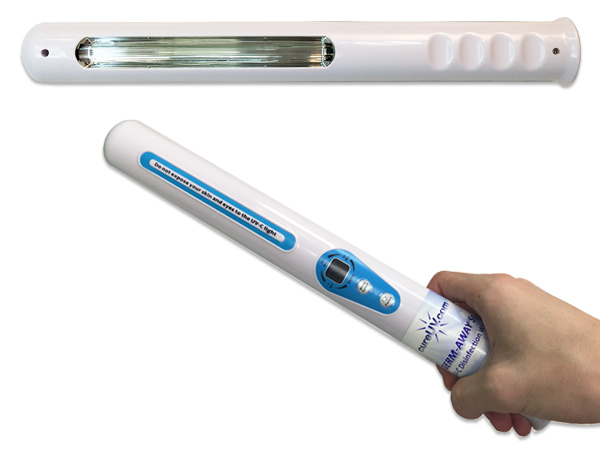 GermAway Handheld UVC Surface Sterilizer Wand (www.CureUV.com)
Today more than ever germ avoidance is top-of-mind. Anyone out there will surely appreciate the peace-of-mind provided by the GermAwayUV Surface Sterilizer Wand. This lightweight, handheld gadget uses natural Ultraviolet (UV-C) light to sanitize and disinfect surfaces in the kitchen and everywhere else. In fact, it's handy no matter where users may be: At home; a restaurant; a hotel room; a doctor's waiting room–anywhere germs are sure to lurk (which is pretty much everywhere)! This device uses the same advanced UV-C light technology that hospitals have been using to sterilize equipment for over 30 years—but now the technology is available to everyone at economical price points. This wand will actually eliminate bacteria, viruses, fungus, molds and a host of other pathogens! The UV-C light technology is a really efficient and effective way to keep surfaces germ free and it's certainly a better option than using harmful and messy chemicals to keep areas sanitary. Use on linens, bathroom fixtures, airline seats and trays and nearly any other surface where germs live. It should also be mentioned that in addition to its germicidal usefulness, this UV wand also fights unwanted odors and allergens such as mold and dust mites. So, use it on those old gym sneakers, the kids' grungy soccer bag, anything that stinks really. Its miniature size is convenient for daily life and for travel. Should this GermAway Wand be out-of-stock due to its efficacy and relatively economical price point, another handheld sterilizer solution worth considering is CureUV.com's 18-watt UV-C Sterilizer, as it's also a portable light-based tool that will disinfect and sterilize high traffic areas and other locations where bacteria and viruses congregate.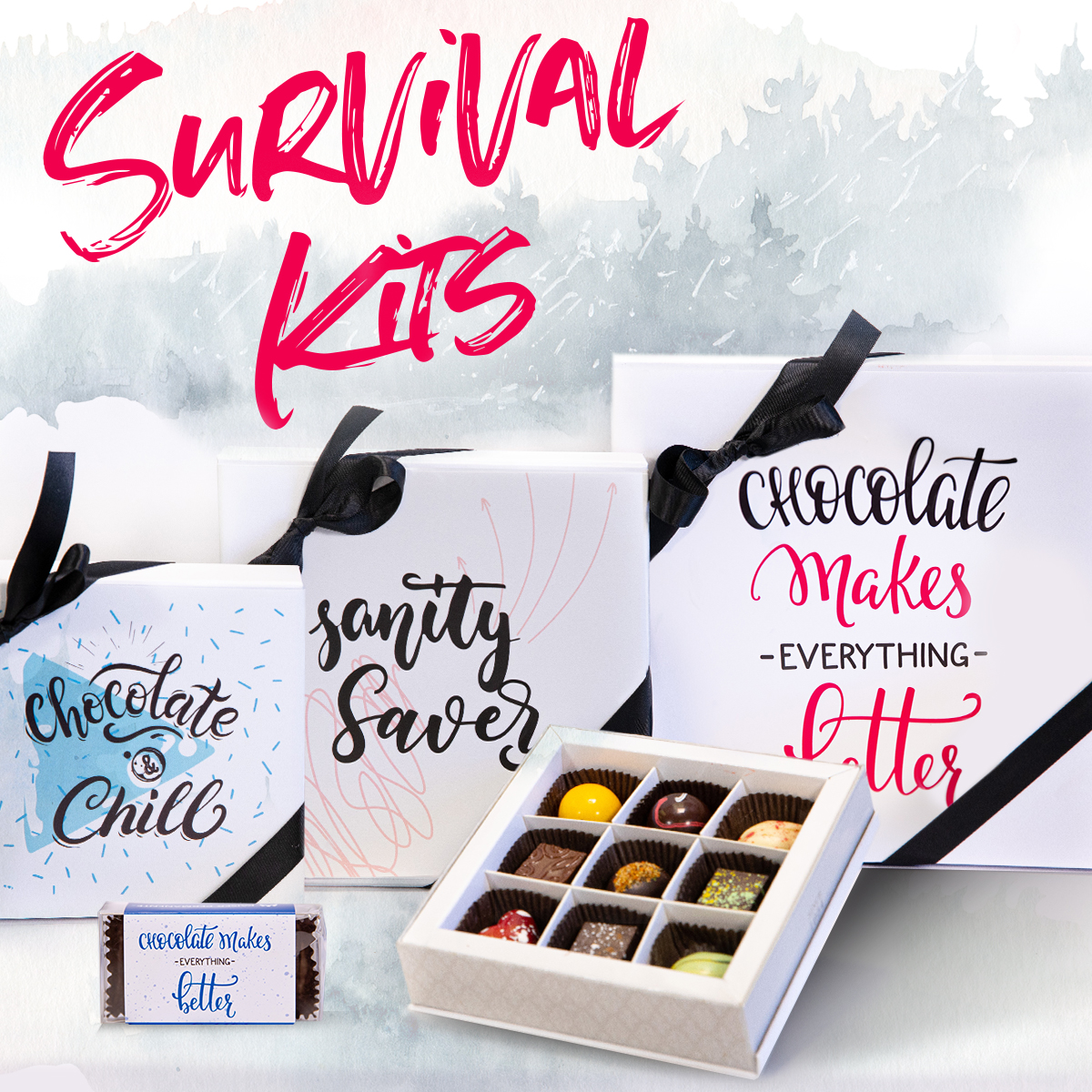 Dallmann Confections (www.DallmannConfections.com)
Finally, what better stress reliever can there be than a quintessential box of chocolates? You work hard in that kitchen, so reward yourself with Dallmann Confections. This Austrian-born, San Diego-based artisan chocolatier recently launched an assortment of Chocolate Survival boxes that'll keep consumers longing for more. These exquisite, handmade confections are created with family recipes using high-quality, European chocolate. The gourmet gift boxes are designed with heartfelt messaging intended to offer comfort during these trying times. Company owner Isabella Knack has conceived three assorted survival kits: "Sanity Saver;" "Chocolate and Chill;" and "Chocolate Makes Everything Better." Each come with the option of nine pieces for $25, 16 pieces for $35 or 25 pieces for $45. Orders can be placed through the Dallmann Confections site and ship within just two days nationally, with select items also sold on Amazon. A box of Dallmann Fine Chocolates has the power to provide instant relief with every bite to the mind, body and soul.
~~~
Merilee Kern, MBA is an internationally-regarded brand analyst, strategist and futurist who reports on noteworthy industry change makers, movers, shakers and innovators across all categories, both B2C and B2B. This includes field experts and thought leaders, brands, products, services, destinations and events. Merilee is a Member of the esteemed Forbes Business Council; Founder, Executive Editor and Producer of "The Luxe List"; and Host of the nationally-syndicated "Savvy Living" TV show, As a prolific consumer and business trends, lifestyle and leisure industry voice of authority and tastemaker, she keeps her finger on the pulse of the marketplace in search of new and innovative must-haves and exemplary experiences at all price points, from the affordable to the extreme. Her work reaches multi-millions worldwide via broadcast TV (her own shows and copious others on which she appears) as well as a myriad of print and online publications. Connect with her at www.TheLuxeList.com and www.SavvyLiving.tv / Instagram www.Instagram.com/LuxeListReports / Twitter www.Twitter.com/LuxeListReports / Facebook www.Facebook.com/LuxeListReports / LinkedIN www.LinkedIn.com/in/MerileeKern.
Some or all of the accommodations(s), experience(s), item(s) and/or service(s) detailed above may have been provided or arranged at no cost to accommodate if this is review editorial, but all opinions expressed are entirely those of Merilee Kern and have not been influenced in any way.