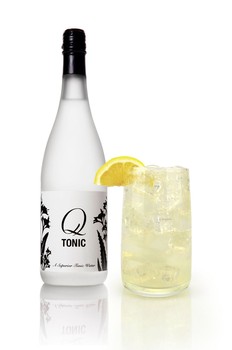 Enjoy National Lemonade Day with these three great Recipes for Delicious lemonade.
Ledger's Lemonade
Ingredients:
Q Tonic
2 parts Premium Gin
1 part Fresh Lemon Juice
Dash Simple Syrup
Lemon Wedge, for Garnish
Method:
Add 2 ounces of premium gin, 1 ounce of fresh lemon juice and a dash of simple syrup to a cocktail shaker. Vigorously shaker and pour into a tall glass with ice. Top with Q Tonic as desired. Garnish with a lemon wedge.
Cruzan® Blue Velvet
Ingredients:
1 part Cruzan® Blueberry Lemonade Rum
1 part Cruzan® Raspberry Rum
1/2 part Sour Mix
3 parts Cranberry Juice
Method:
Build in a tall glass over ice. Top with cranberry juice and stir. Garnish with a lemon wedge and/or blueberries.
Cruzan® Blueberry Lemonade Cooler
Ingredients:
2 parts Cruzan® Blueberry Lemonade Rum
3/4 part Fresh Grapefruit Juice
1 small pinch Sea Salt
Club Soda
Method:
Combine rum, grapefruit juice and salt over ice in a shaker. Shake vigorously for 10 seconds. Double strain into a glass over ice and top with club soda. Garnish with a twist of lemon peel.