Vice President of Franchise Sales and Real Estate Development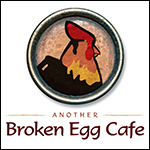 Another Broken Egg of America, LLC, one of the nation's fastest-growing breakfast and brunch restaurant concepts in the country, today announced the appointment of Clay Carson as the company's new vice president of franchise sales and real estate development.
With more than 15 years of experience in real estate and development, Carson joins the organization as it positions itself for accelerated expansion in new markets throughout the country, targeting approximately 25 new cafe openings per year. In his new role at Another Broken Egg of America, Carson will be responsible for franchise sales, strategic market planning, site selection and lease negotiations, as well as assist in overseeing the construction and facilities functions for both new and existing franchise entities.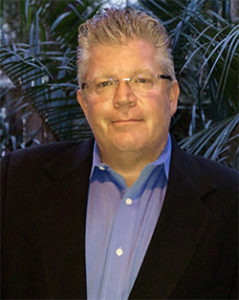 Prior to joining Another Broken Egg of America, Carson was the director of development for Oklahoma-based Coolgreens, a healthy lifestyle eatery offering salads, sandwiches and wraps. Before Coolgreens, he was the owner of White Sands Franchise Development, the U.S. developer for The Counter Burger and BUILT Custom Burgers. Earlier in his career, Carson was the co-owner and CEO of East Coast Kilt, the largest developer for the Tilted Kilt Pub and Eatery, where he developed over 70 units. Throughout his career, Carson has been extensively involved in concept start-ups, brand re-concepting, operations, training, marketing, site selection, design and construction.
"Clay's broad background is exactly what we need at this time of rapid expansion at Another Broken Egg Cafe," stated Christopher Artinian, president and chief operating officer for Another Broken Egg of America, LLC. "Breakfast and brunch continue to be two of the fastest-growing dayparts in the industry today, and Clay's extensive experience in franchising, site selection, lease negotiation and construction will allow our brand to better capitalize on that growth in markets throughout the country. We are delighted to have Clay on board at Another Broken Egg Cafe."
Carson holds a bachelor of arts degree in journalism from the University of Houston. He lives with his wife, Marilyn, in Seagrove Beach, Florida.
About Another Broken Egg Cafe®
Founded by Ron E. Green in 1996, the Miramar Beach, Florida-based Another Broken Egg of America, LLC concept is an upscale breakfast, brunch and lunch restaurant that specializes in award-winning, Southern-inspired menu options with innovative twists and signature cocktails. Another Broken Egg Cafe is one of the fastest-growing daytime-only concepts in the country, with over 60 locations in 13 states and dozens more in development. The company was honored in 2017 by Winsight Media with its Leader in Foodservice Full-Service Award and ranked by Franchise Timesmagazine as one of their Fast & Serious Smartest-Growing Brands. This year, Another Broken Egg Cafe was named by FSR magazine as one of the 14 Restaurant Chains Ready for Lift-Off in 2018. For more information about franchising opportunities, please visit http://www.anotherbrokenegg.com/franchising