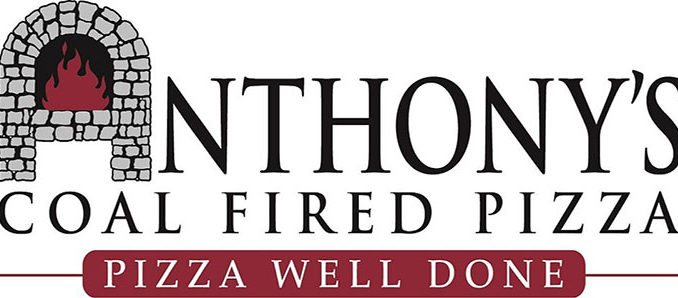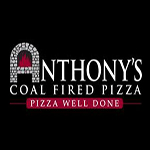 "We've been thrilled with how Chicagoland has welcomed our restaurants, and our continued growth in the area is a reflection of the enthusiasm that we have experienced with each opening," notes CEO Wayne Jones. "This is an area of the country that really understands and appreciates good food that's made well with authentic ingredients. That's exactly who we are – authenticity and quality is in our DNA – so this is where we should be."
The restaurant, located in Kildeer Village Square at 20413 North Rand Road, will offer a coal fired-focused menu. Nearly everything — including pizzas, chicken wings, meatballs, pork ribs, and more — will be cooked in a blazing-hot, coal-fired oven. Pizza, however, is in the name and Anthony's recipe is known for its prepped-by-hand ingredients, traditional Italian American approach to cooking (no microwaves, no freezers) and superior taste: featuring whole-milk mozzarella, scratch-made red sauce, and a brown, bubbly, and just-a-little-bit charred crust that stands out from the rest.
Anthony's Coal Fired Pizza is designed to accommodate groups of all sizes and is committed to providing a family-style experience. In the dining room, 86 seats surround what is affectionately known as the "Pizza Theater." This showcase area features the restaurant's coal-fired oven as well as the men and women who carefully craft each pizza and manage the temperament of the fire. Fueled only by clean-burning (anthracite) coal and manually stoked from morning until night, the coal fire is known for its even heat and high temperature.
A full U-shaped bar serving craft beer, a carefully selected wine list featuring varietals from California and Italy, and craft cocktails — such as the Sicilian Shandy, Aperol Spritz, Coal Fired Cosmo, and the Mediterranean Mule — will be located between the dining room and the toasty warm indoor/outdoor patio, and has seating for an additional 32 guests. The restaurant will be open seven days a week for both lunch and dinner.
Since its 2002 founding, Anthony's Coal Fire Pizza has grown to include 67 company-owned restaurants and has focused its expansion on Eastern Seaboard states. More recently, the restaurant has won over a dedicated following in the Midwest during its first-ever westward expansion.
ABOUT ANTHONY'S COAL FIRED PIZZA
Since its 2002 founding in South Florida, Anthony's Coal Fired Pizza has grown swiftly into a dynamic restaurant group boasting 67 company-owned restaurants across Florida and the Northeast and with a recent expansion into the Chicago market under its belt. Wherever Anthony's Coal Fired Pizza goes, the concept quickly wins over guests with its proud dedication to high-quality, authentic Italian ingredients, unique coal-fired culinary creations, and Italian American recipes inspired by Anthony's own New York upbringing. The heady menu mix, which is handmade in-house and baked in a 900-degree coal-fired oven, includes traditional and specialty pizzas that show off the signature crispy-chewy, bubbly, brown crust, Oven-Roasted Chicken Wings, Eggplant Marino (named after partner and NFL Hall of Famer Dan Marino), Hand-Rolled Meatballs, Oven-Roasted Sandwiches, Calzones, and more. For more information, visit https://acfp.com/.