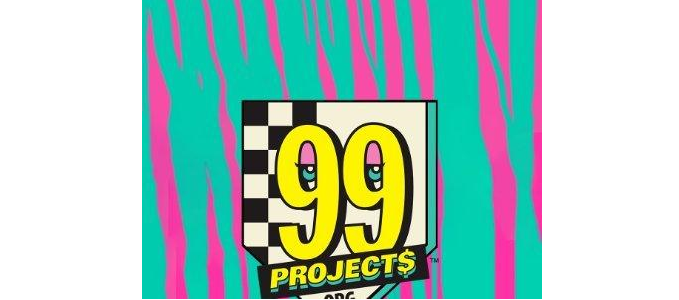 AriZona Beverages, makers of the number one ready-to-drink iced tea in America, today announced the launch of its new creative content platform – 99 Projects. 99Projects will select and fund 99 new creative ideas from artists, celebrities, influencers and customer submissions, no matter how much it costs or how long it takes. Inspired by AriZona Iced Tea, always priced at $.99, 99Projects will create a new way for passion projects and emerging creatives to have their ideas jump started and funded.

"We were inspired to create a way for the next generation of creative voices to not only be heard, but to also help them get their ideas off the ground," said Spencer Vultaggio,Chief Marketing Officer of AriZona Beverages. "This is an especially important time in our culture to help support the dreams of our customers. As a proudly family-owned and operated American company, we have been able to continue to grow our business thanks to our loyal customers and devoted fan base who continue to push us to do great stuff. Now we want to pass on that creative torch to 99 others who deserve the opportunity to be able to take the next steps with their creative projects."

To enter, those interested can simply share a :30 video to AriZona at 99projects.org that includes their name, age, location, what they want to do, the cost, and why they can't do it on their own. From there, AriZona will review all submissions and select the winning ideas that will be funded.

Emerging artists and established talent have also signed on to launch creative passion pieces, including the upcoming project with Miami-based conservationist and wildlife advocate, Michael Holston, also known as THE REAL TARZAN. With over 6 Million followers on Instagram, Holston has dedicated his life to uplift the animal kingdom and share his journey with the world.

THE REAL TARZAN is working in partnership with AriZona to continue efforts on animal conservation during a global pandemic. Holston travelled to the Galapagos Islands to explore what is truly possible when animal conservation is done properly. With the help of 99Projects, Holston was able to create educational content about unique animals only seen on the island and fulfill one of childhood dreams of traveling to the Galapagos.

"99Projects is an incredible opportunity provided by AriZona to enable passionate people to take action on what they want to see changed in the world. One after another, I'm so excited to see what 99 dreams completed can do as a whole." – Michael Holston, The Real Tarzan

To learn more about AriZona's 99Projects, visit https://99projects.org/.

A message from AriZona Co-founder, Don Vultaggio | VIDEO LINK