Island Hospitality Group brining good vibes and stellar victuals to Eleuthera Island visitors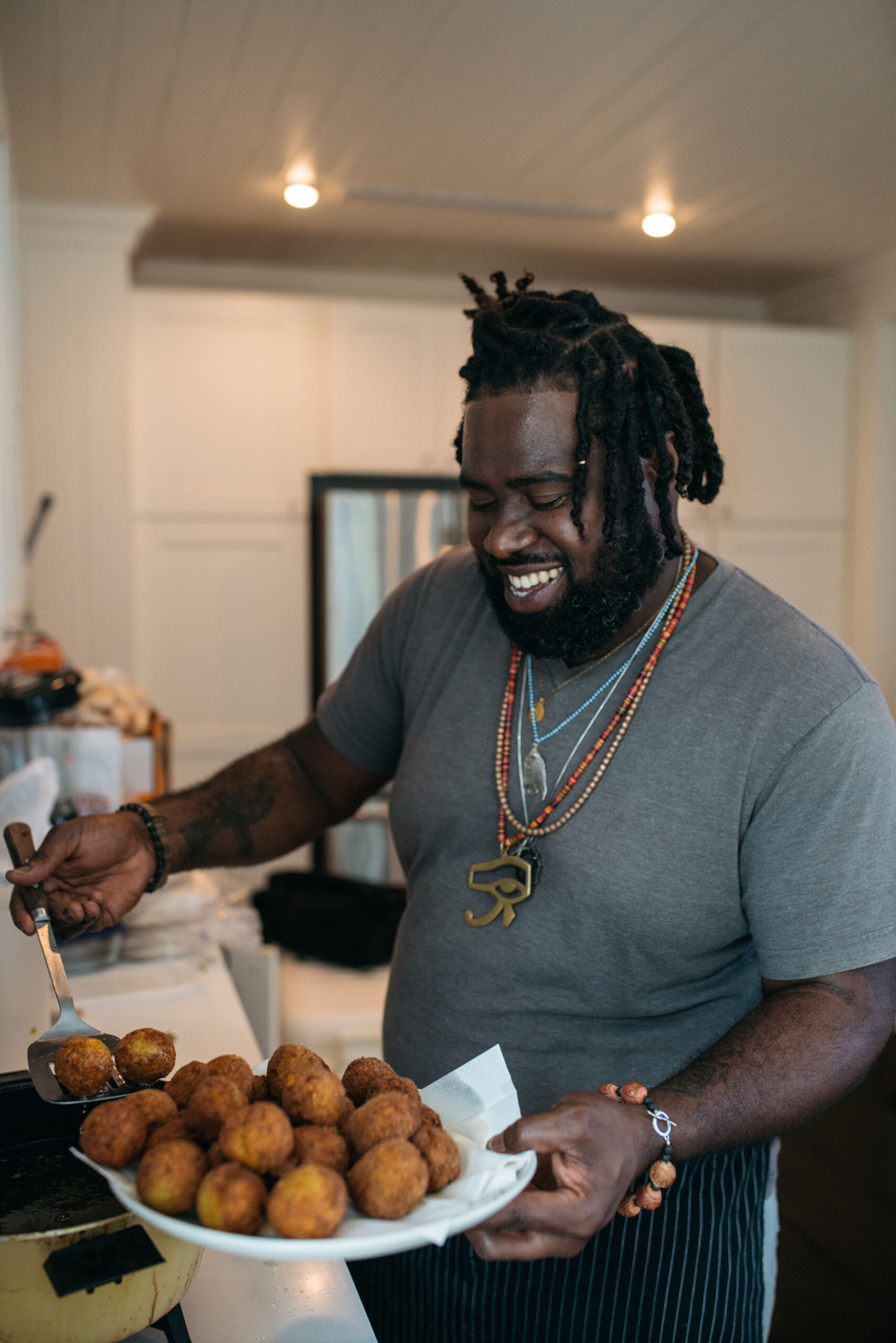 In the heart of the quaint Bahamian outer island of Eleuthera, an unforgettable island culinary experience awaits. Those favoring authentic in-villa or on-location dining experiences via private chef services would do well to engage Island Hospitality Group. Operated by Bahamian natives Horatio Alexander and Ashli Smith, they offer sumptuous Caribbean fusion cuisine with a special focus on ingredients that heal the body, mind and soul.
As a self-named "energy chef" and certified wedding planner, Horatio brings over eighteen years of event planning, food and beverage, hospitality and tourism experience to his work that's driven with passion and heart. In fact, love is Horatio and Ashli's ethos, and this dynamic duo spreads love with each dish of divine dining. This one can glean with a visit to his Instagram page that's rife with photos of family, friends, guests, clients, nature and mouth-watering dishes.
Local Inspiration, Global Flair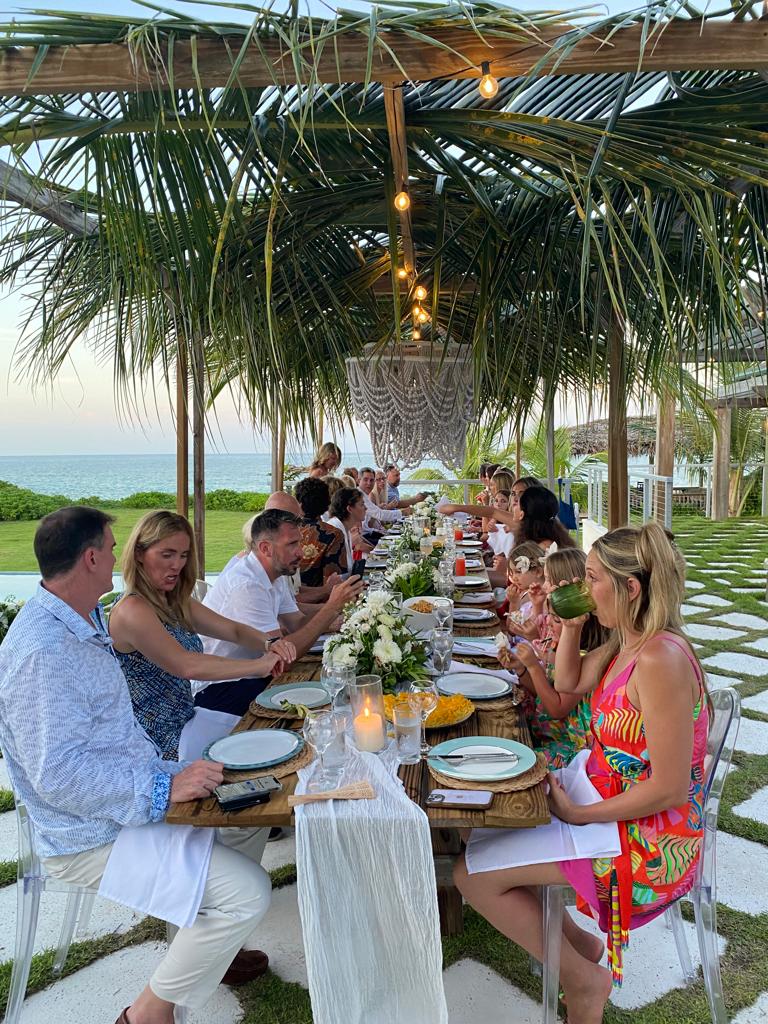 Chef Horatio is the creative force of the operation. With a deep appreciation for the island's rich culinary heritage, he brings a unique perspective to his craft. His victuals embody a determination to showcase the island's diverse flavors while embracing international influences to create an exceptional fusion of tastes.
Also notable is the Chef's commitment to sourcing ingredients locally. Eleuthera's bountiful landscape provides an abundance of fresh seafood, vibrant tropical fruits and organic produce that form the foundation of each private dining or catering experience. From the catch of the day to the aromatic herbs plucked from local gardens, each element is carefully selected to create dishes that pay homage to the island's authenticity while embracing global culinary techniques.
Tailored to Perfection
Whether it's a romantic dinner for two; a family, friend or work group; or full scale wedding, Chef Horatio and his team will always deliver an experience that feels personal. With an apparent commitment to hospitality excellence and a passion for locally sourced ingredients and preparations, this private chef and catering service can transform vacation dining into an unforgettable journey of taste and discovery. Island Hospitality Group excels in creating customized experiences that cater to the unique preferences of each guest. Chef Horatio and his team collaborate closely with clients to curate menus that reflect their vision, ensuring that every event becomes a manifestation of their dreams.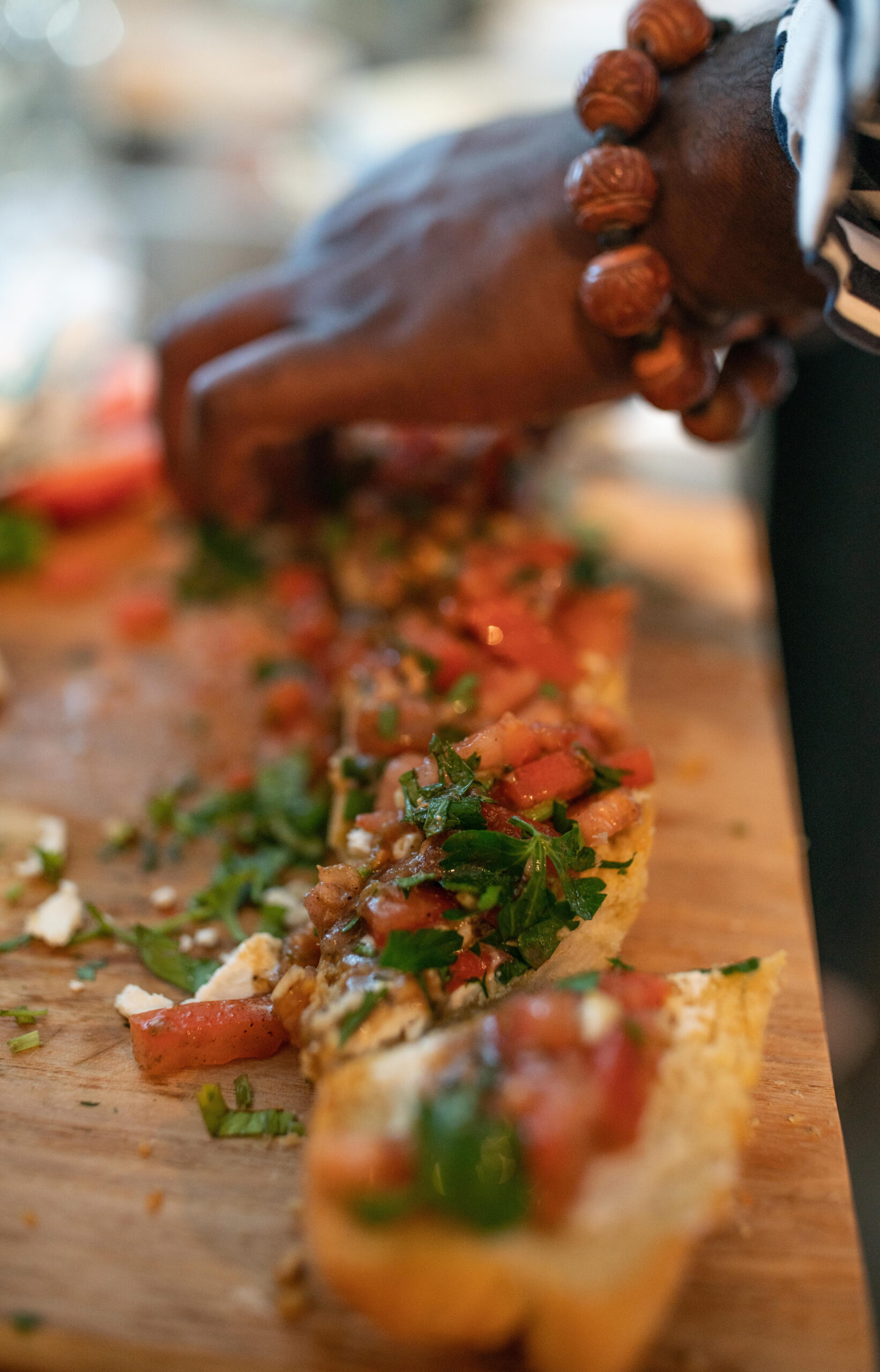 With a distinctive approach that revolves around crafting genuine and high-quality experiences, I can attest from personal experience that Chef Horatio delivers a team of authentic individuals who infuse passion and artistry into each epicurean endeavor. Having enjoyed his culinary prowess during my own visit to Eleuthera, I was hungering for more from Chef Horatio and circled back to explore the heart and mind behind this brand of haute hospitality. Here's a bit of that conversation.
MK: What are a few things that set you and your apart from other comparable options in the area?
CH: Beyond being extremely passionate both in and out of the kitchen, our team as a whole thinks outside of the box and goes the extra mile for our clients who each enjoy a unique experience. Taste, style of food and presentation are different and creative with every guest. All three are quite different from the other, and especially in combination adds to our uniqueness as a brand.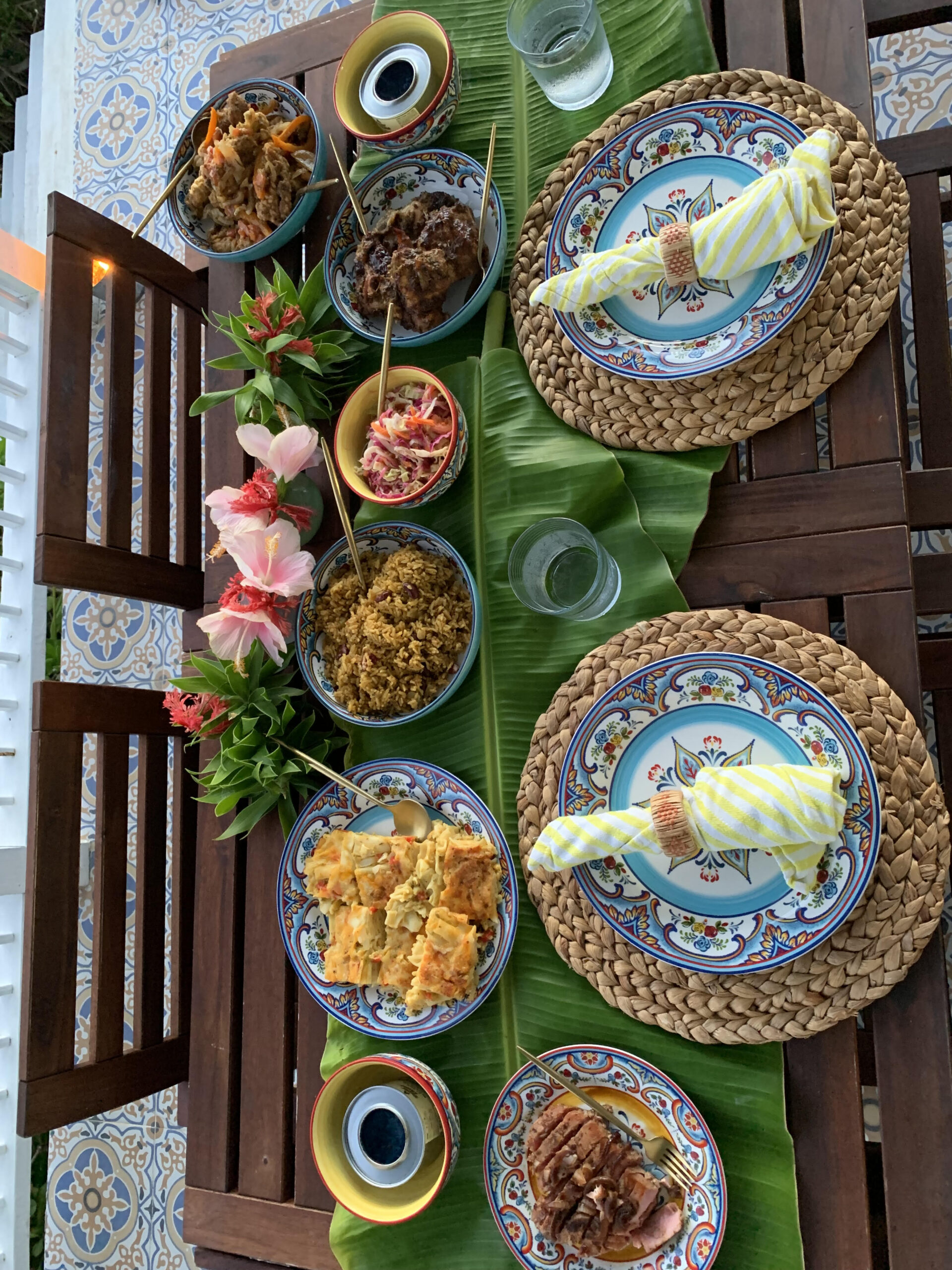 We don't adhere to a singular dining approach; in fact, our uniqueness lies in our versatility. We specialize in crafting bespoke experiences that are tailored to the specific needs and desires of each client. What defines us is our ability to adapt and transform as required. We encompass a spectrum of experiences, flavors, and styles that are all seamlessly blended into one.
MK: Who is your target or ideal clientele?
CH: We represent a luxury brand, catering to discerning clients who value opulence and premium experiences. However, we also strive to make our services accessible to everyone, which is why we've implemented tiered options within our business model. At our core, we are a versatile luxury catering company.
MK: Is there anything that people might not know about your background, but would add context to your approach to hospitality?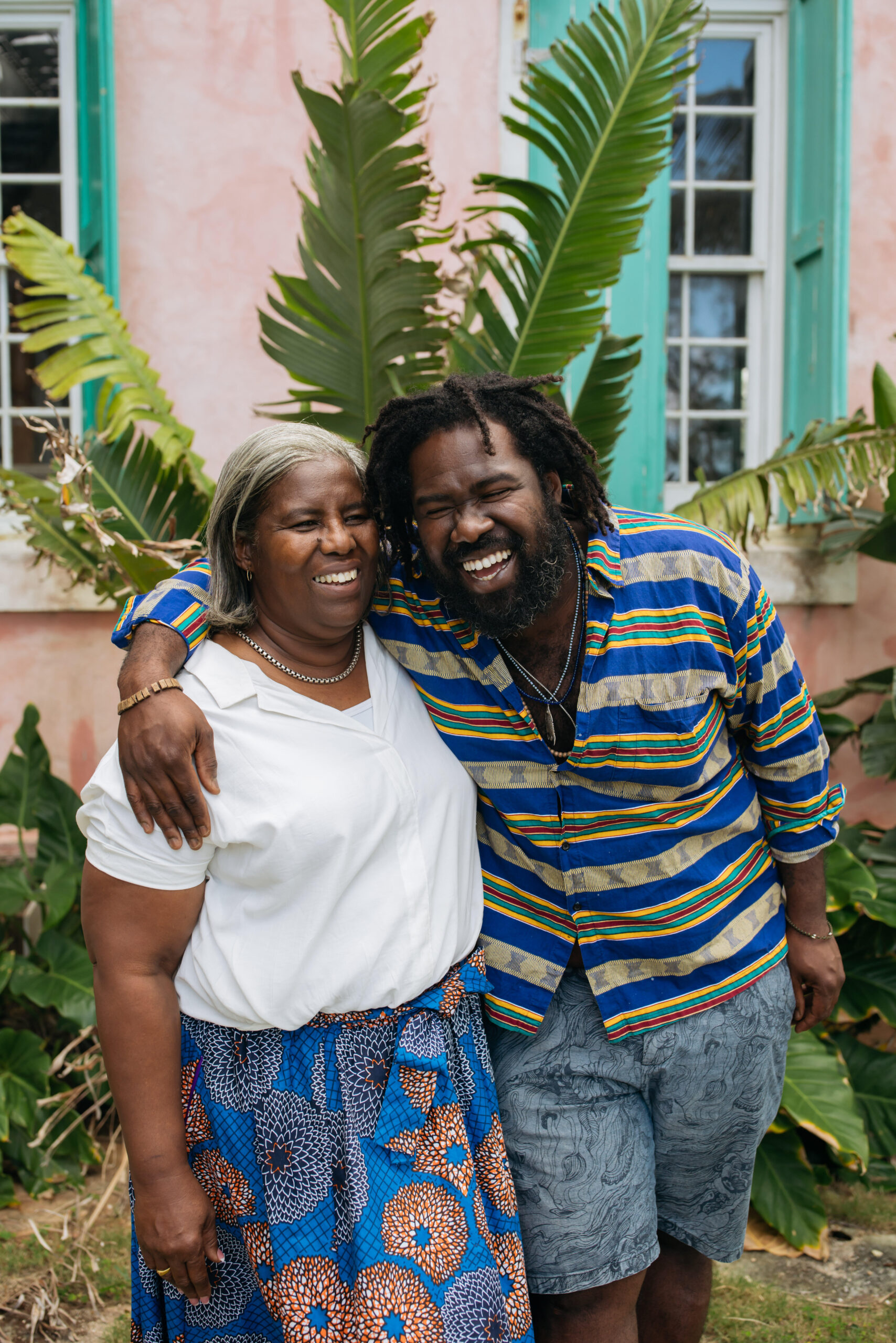 CH: Yes, there are some factoids, like when I was 15 years old, I served Desmond Tutu in Brazil. Also, my mom and I were homeless at one point in our lives and lived out of a car. I grew up in a single parent home and my mom had to work four jobs to get me through school. I grew up always hearing mom say "It not about what you have but about how you make people feel." Hence, I always go the extra mile to create experiences to be able to change the energy for all people.
I am pretty shy, and more of an introverted person. I love to travel and am extremely spontaneous. I can't have everything too planned out. I always need to break out of the box, which is actually why this business is great for me because I can be as creative as I need to be.
MK: What is your personal favorite item to serve?
CH: I don't have a single favorite dish that I prefer to serve. I consider myself an "energy chef" who draws inspiration from the vibes and energy surrounding me in the moment. For example, when I'm in Miami, I enjoy preparing oysters. During the summer when fresh oysters are available in Washington, they become a favorite. When I'm on a farm, I relish the opportunity to select ingredients directly from what's in season and create a delightful meal from the freshest and finest ingredients available to me. Ultimately, my favorite thing to cook is whatever is fresh and at its best at that particular time.
MK: What is your personal favorite aspect of the private chef service experience at large?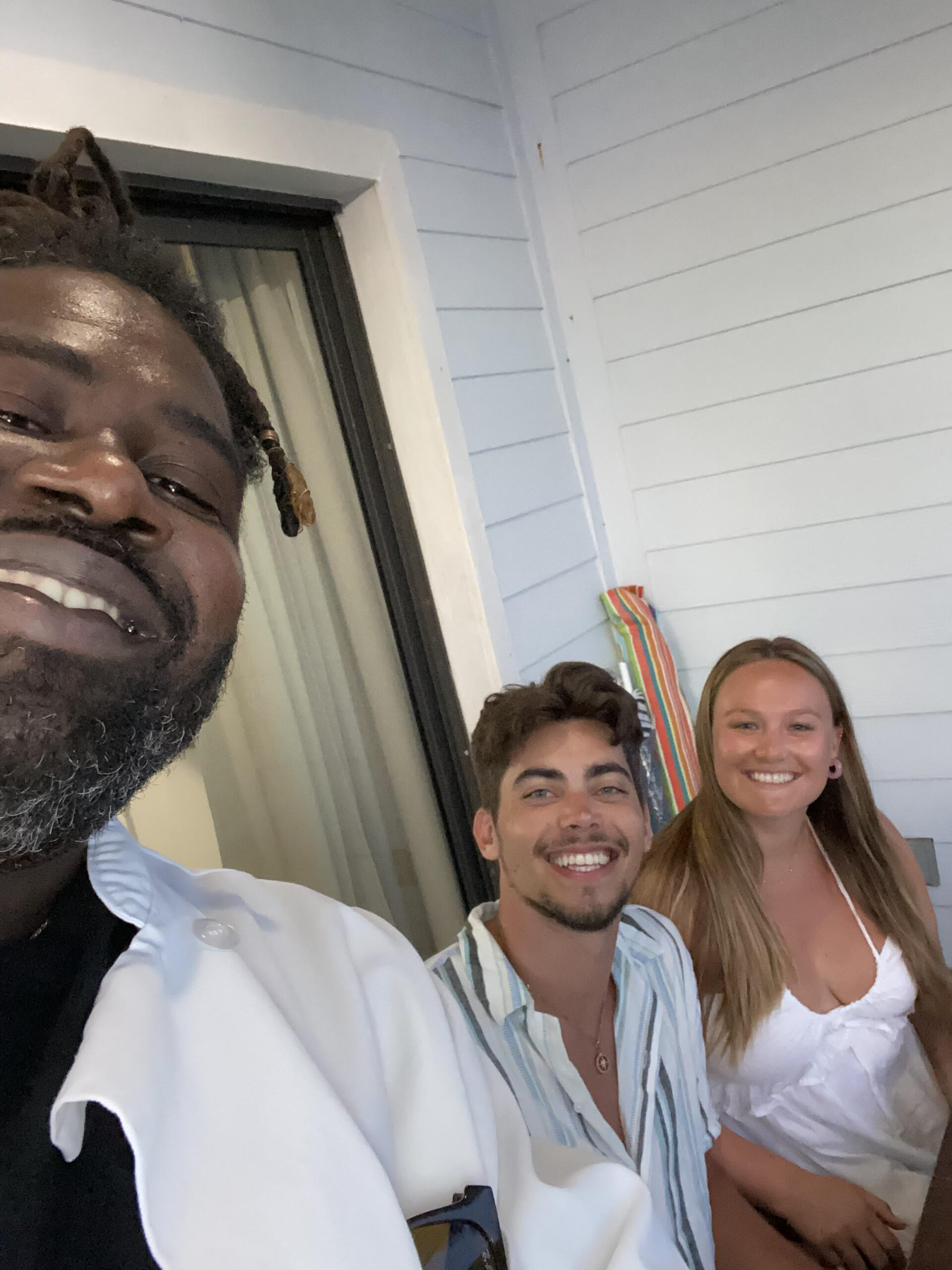 CH: As a personal chef, what I cherish the most is the anticipation of who I'll be cooking for. It's the thrill of discovering the energy that fills the room and the unique experiences that await. With over 18 years in the industry, I've learned that sometimes you enter a home expecting one atmosphere, only to encounter an entirely different, unexpected experience. Many times, I've begun an evening with strangers and ended it with new, wonderful friends. This is precisely what I love about being a private chef—the opportunity to meet new people, immerse myself in diverse cultures, and constantly learn new things from these enriching encounters. It's an incredibly enjoyable aspect of my profession.
MK: Any celebrities you can publicly cite by name that you've cooked or catered for?
CH: Yes, I've cooked for Ludacris. He vacations here [in Eleuthera] a lot. Before moving to Eleuthera, I used to be a private chef for John Wall of the Washington Wizards for three to four years. I have also cooked for Shania Twain who has a place in Nassau.
But, I prefer not to rely solely on celebrities. To me, every guest holds their unique star quality, and it's my responsibility to ensure they feel that way. This philosophy guided the creation of a luxury brand that caters to everyday individuals but treats them as luxury clients in my eyes. I firmly believe that luxury and celebrity status are rooted in mindset, and we aspire to elevate everyone's perception of themselves.
Our aim is to inspire everyone to recognize their inner celebrity and treat themselves with the same respect and care they deserve. While we have had the privilege of serving some individuals who might be seen as celebrities by others, we understand that when they're on vacation, they simply want to unwind and enjoy a great experience. Therefore, we endeavor to provide an exceptional experience to everyone we interact with and make each person feel like a star.
MK: What are some of your goals for the months and even years ahead?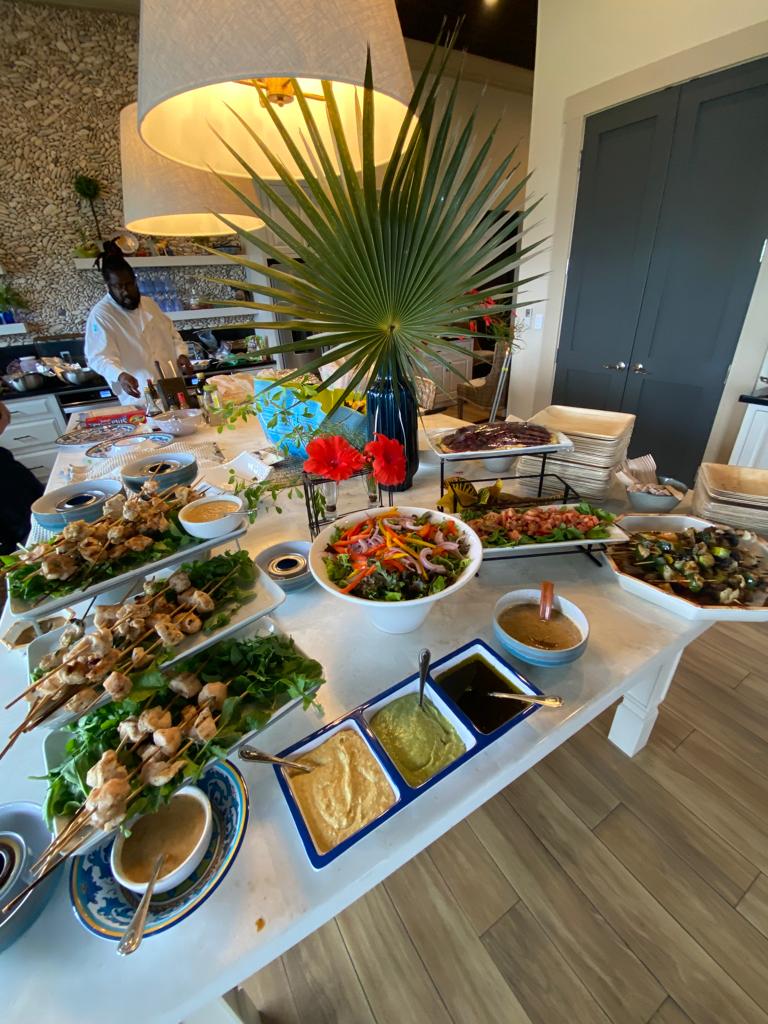 CH: Relative to long-term aspirations, our vision entails the development of a hotel and the creation of a comprehensive hospitality ecosystem. Our journey has already commenced, with the establishment of two restaurants and extensive catering services throughout the island.
We aim to serve as a bridge between the present and the future, not only redefining the culinary experience but also nurturing the next generation of talent. The dynamic landscape of the hospitality industry has evolved significantly since I first embarked on this path many years ago. Yet, there remains a notable absence of formal education for industry professionals seeking to elevate their skills, refine their craft, and adapt to these changes.
Personally, I have always been driven to push boundaries, constantly striving for improvement. I embarked on an intense journey of self-discovery, extensive travel, and personal development to achieve this. However, I understand that not everyone is prepared or able to make such a commitment. Therefore, we are dedicated to creating an ecosystem that incorporates these essential growth elements, ensuring that individuals within our industry have the resources and support to excel and evolve.
Our short-term objectives include the complete launch of our Harbour Island Restaurant. Additionally, we aspire to officially introduce Chef table experiences, expanding not only within the Bahamas but across the globe. Our vision extends to hosting island cuisine dinners in diverse locations such as Canada, London and various states in the U.S.
Moreover, we aim to reconnect with the cherished community of families for whom we've previously catered, now residing worldwide. Our plan involves offering catering services at their permanent residences, effectively embarking on a world tour to visit past clients who have since become dear friends.
MK: How do you navigate the difficulties that have manifested from the pandemic?
CH: Our commitment moving forward is to maintain vigilance and uphold transparency with our guests. We will persist in striving for excellence while remaining conscientious. The COVID-19 pandemic has emphasized the critical value of honesty in communicating one's health status and safety. We are dedicated to ensuring that we are healthy and safe to be around, consistently offering items and experiences that prioritize the safety and well-being of our guests.
MK: Anything else you want to add?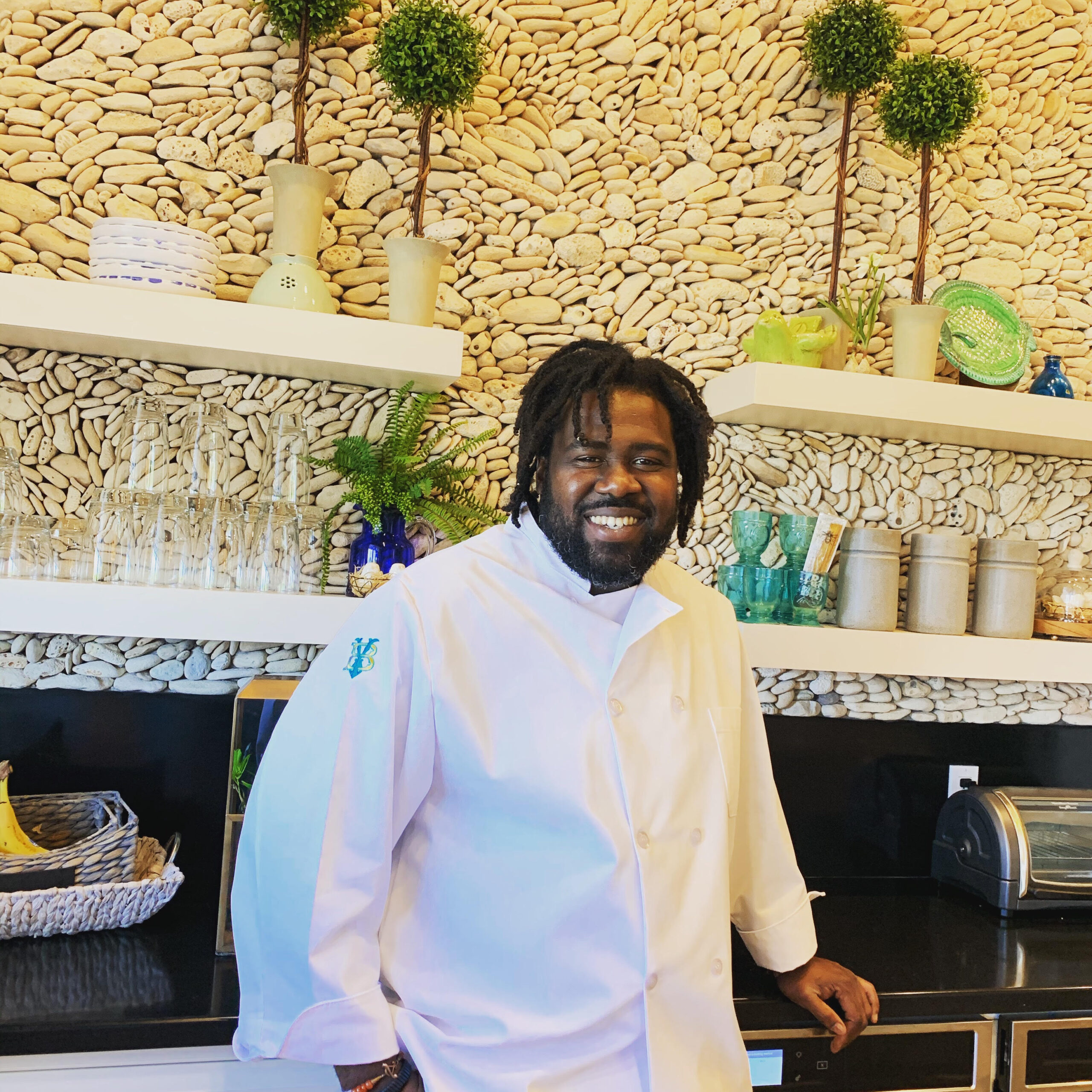 CH: Food embodies love. Our venture has evolved in various ways and we've encountered numerous highs and lows. We've scaled incredible peaks and navigated through challenging valleys. Nevertheless, we remain profoundly grateful to be an enduring and meaningful presence in this industry. Our gratitude extends to the privilege of crafting exceptional food and maintaining a deep commitment to our craft. Love serves as our fundamental ingredient, complemented by intention and unwavering passion. Above all, love is our greatest driving force, and for that, we are profoundly thankful.
For visitors to Eleuthera, a culinary experience with Chef Horatio offers an opportunity to savor the essence of the island itself. Every bite transports diners to the azure waters, the swaying palms and the vibrant culture that define this Bahamian gem. With each dish, guests embark on a gastronomic journey that leaves an indelible mark on their palates and memories. As they craft unforgettable experiences one plate at a time, Island Hospitality Group exemplifies how food can be a conduit to culture, connection, and the sheer joy of savoring life's finest moments.
~~~
Merilee Kern, MBA is an internationally-regarded brand strategist and analyst who reports on cultural shifts and trends as well as noteworthy industry change makers, movers, shakers and innovators across all categories, both B2C and B2B. This includes field experts and thought leaders, brands, products, services, destinations and events. Merilee is Founder, Executive Editor and Producer of "The Luxe List" as well as Host of the "Savvy Living" lifestyle TV show that airs in New York, Los Angeles, San Francisco, Miami, Atlanta and other major markets on CBS, FOX and other top networks; as well as the "Savvy Ventures" business TV show that airs nationally on FOX Business TV and Bloomberg TV. Merilee also hosts the Savvy Ventures Podcast & Radio show available globally on W4CY Radio—the #1 ranked live streaming radio station—among others as well as all major podcast platforms, including Pandora, Audible, Spotify, Amazon Music, Apple Podcasts, Streamyard, iHeart Radio and dozens more. As a prolific lifestyle, travel, dining and leisure industry voice of authority and tastemaker, Merilee keeps her finger on the pulse of the marketplace in search of new and innovative must-haves and exemplary experiences at all price points, from the affordable to the extreme. Her work reaches multi-millions worldwide via broadcast TV (her own shows and copious others on which she appears) as well as a myriad of print and online publications. Connect with her at www.TheLuxeList.com and www.SavvyLiving.tv / Instagram www.Instagram.com/MerileeKern / Twitter www.Twitter.com/MerileeKern / Facebook www.Facebook.com/MerileeKernOfficial / LinkedIN www.LinkedIn.com/in/MerileeKern.
***Some or all of the accommodations(s), experience(s), item(s) and/or service(s) detailed above may have been provided or arranged at no cost to accommodate if this is review editorial, but all opinions expressed are entirely those of Merilee Kern and have not been influenced in any way.***