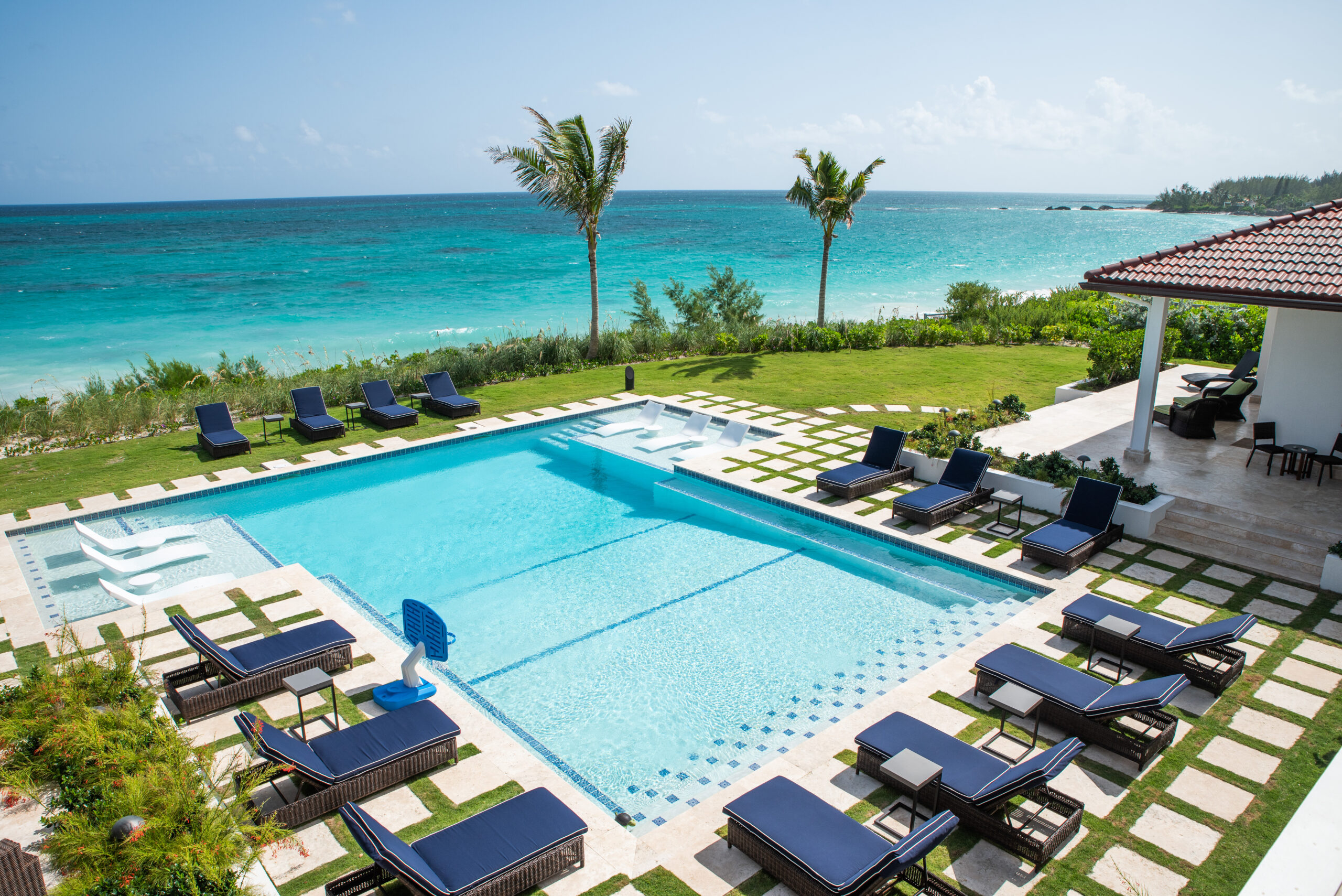 Nestled in the embrace of the turquoise waters of the Caribbean sits Snaresbrook Manor—an impeccable luxury vacation home in the Governor's Harbor of Eleuthera, Bahamas. Perfectly situated on a panoramic pink sand beach and with premium appointments from top to bottom, this pristine property stands as a testament to the serene luxury and natural beauty that this tropical island paradise has to offer. Tucked away from the other bustling Bahamian tourist spots, Snaresbrook Manor is a hidden gem on the outer Island of Eleuthera that provides an idyllic escape for those seeking tranquility, extravagance and the allure of a private oasis.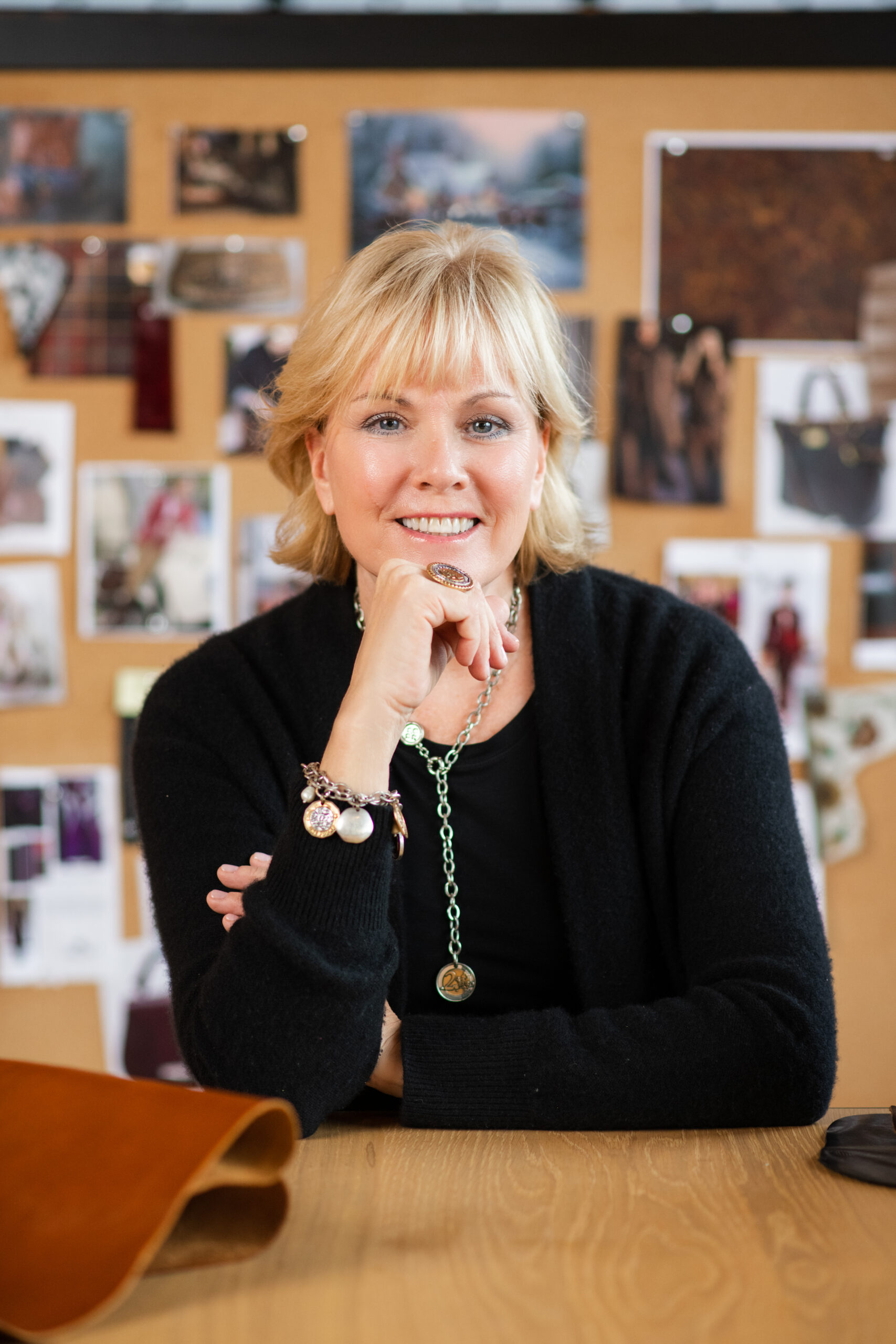 This exceptional eight thousand square foot vacation home spans across a private 2.2 acres and sits directly on a mile-long private pink sand beach. Owned by fashion designer Patricia Nash, Snaresbrook Manor is a meticulously designed and carefully crafted private estate that encapsulates the essence of Bahamian charm.
The property offers seven bedrooms and nine bathrooms in the main house plus a separate on-property apartment with nearly all having an ocean view. Its sizeable second story balcony provides a sweeping sea view in all directions as far as the eye can see. This sprawling estate also boasts a 40 by 25 foot heated beachfront pool surrounded by plush loungers, large indoor and outdoor dining and seating areas, commercial-grade kitchen with top-of-the-line appliances for luxury vacations and retreats with lodging for up to eighteen guests.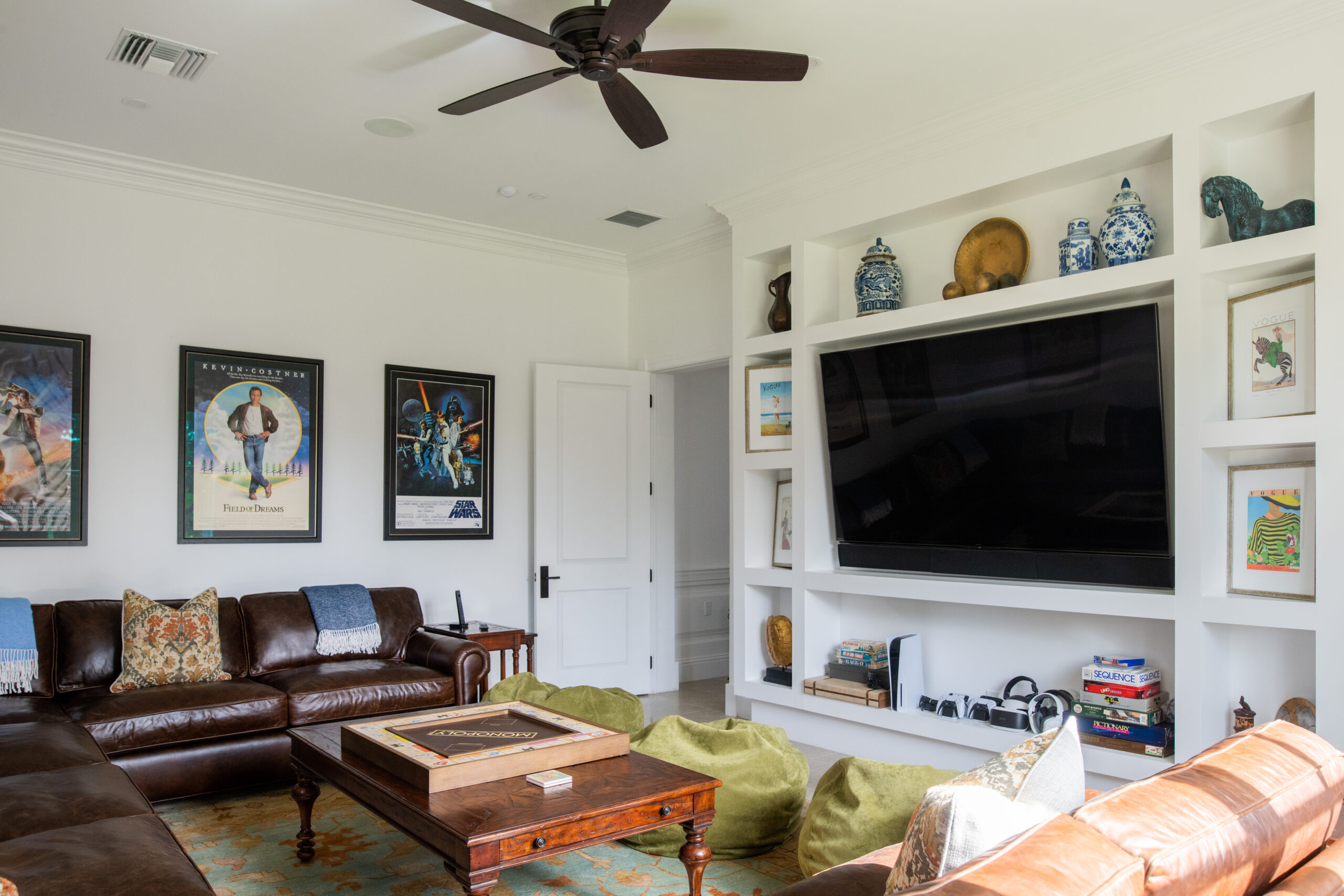 Other deluxe features include a plush media room with oversized HD flat screen TV, fitness room with gym-quality equipment, covered pergola and cabana with a bathing area and outdoor bathroom, a water filtration system and an on-site orchard. Daily housekeeping and concierge services are also included with each stay.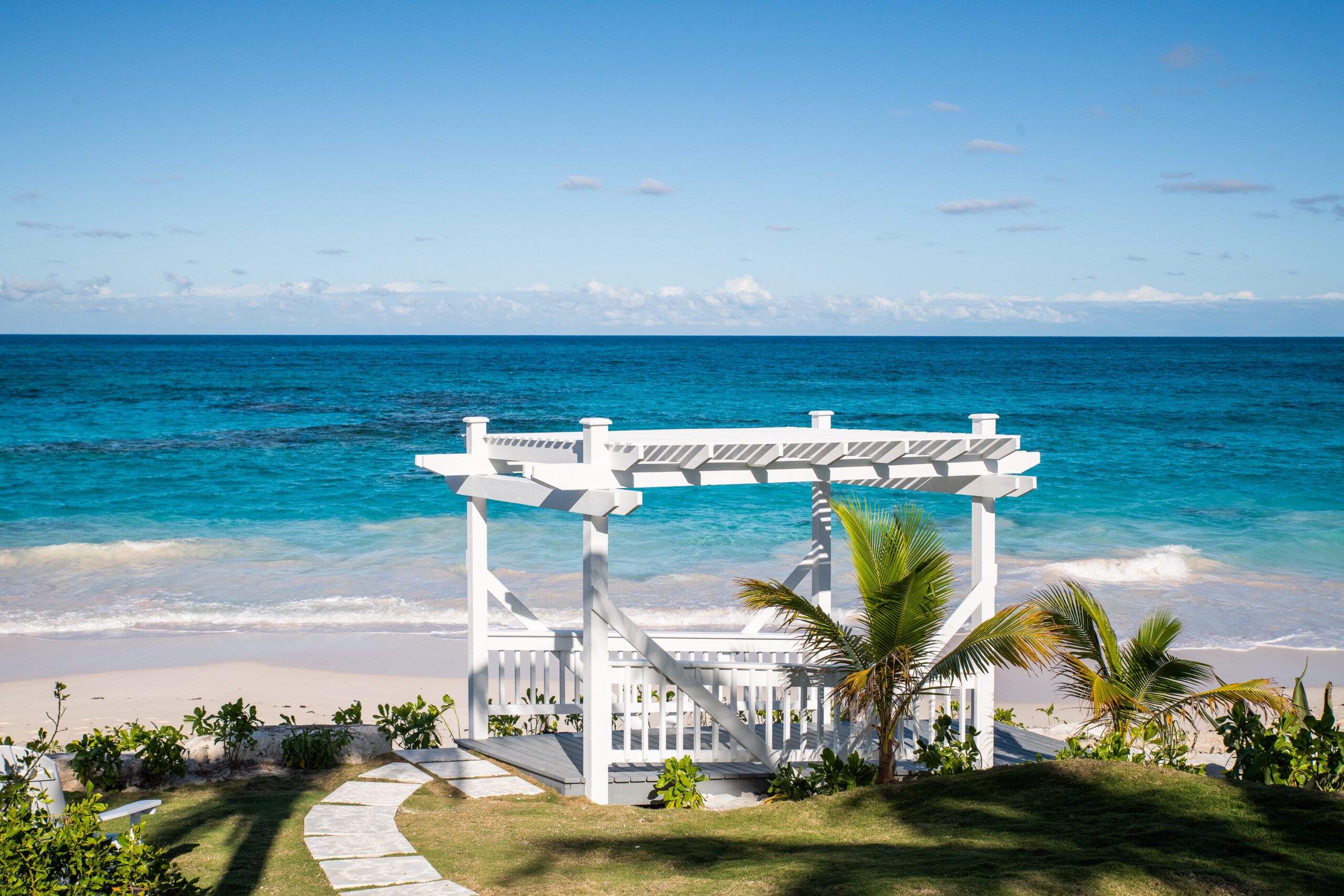 Here you can revel in exclusivity, sumptuous surroundings and natural beauty and gracious island hospitality. From its pristine beaches to lush landscapes and affable staff available to accommodate nearly all guest needs, Snaresbrook Manor captures the heart and soul of the Caribbean and sets a decidedly high standard for area vacation rentals.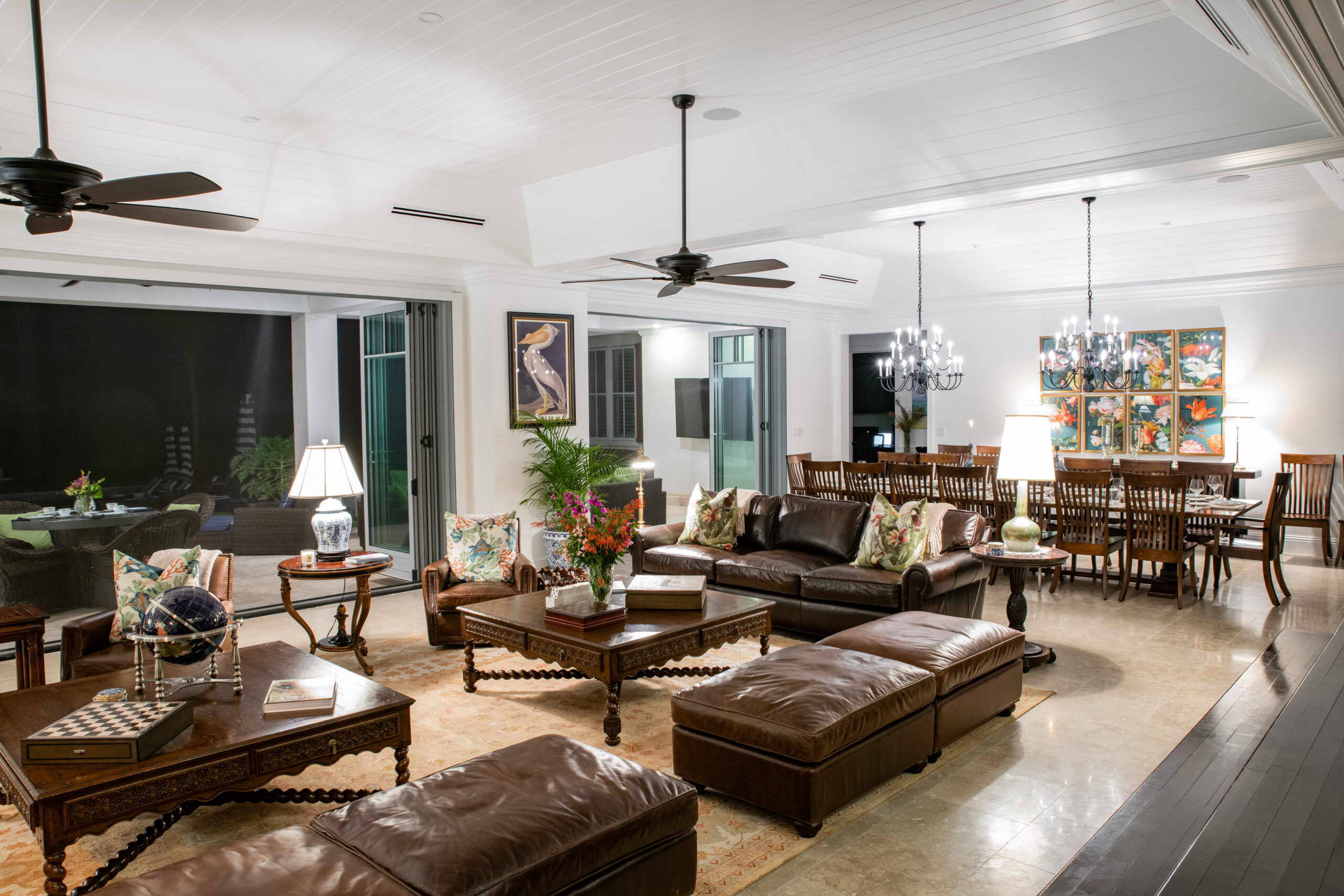 The veritably flawless property boasts a range of luxurious amenities and facilities that cater to the needs of even the most discerning travelers. From a stunning global travel-inspired interior décor, breathtaking views of—and direct access to—the ocean, a sparkling pool that seems to merge seamlessly with the sea and sprawling tropical gardens that invite moments of quiet contemplation, each element of Snaresbrook Manor evokes a sense of awe and relaxation.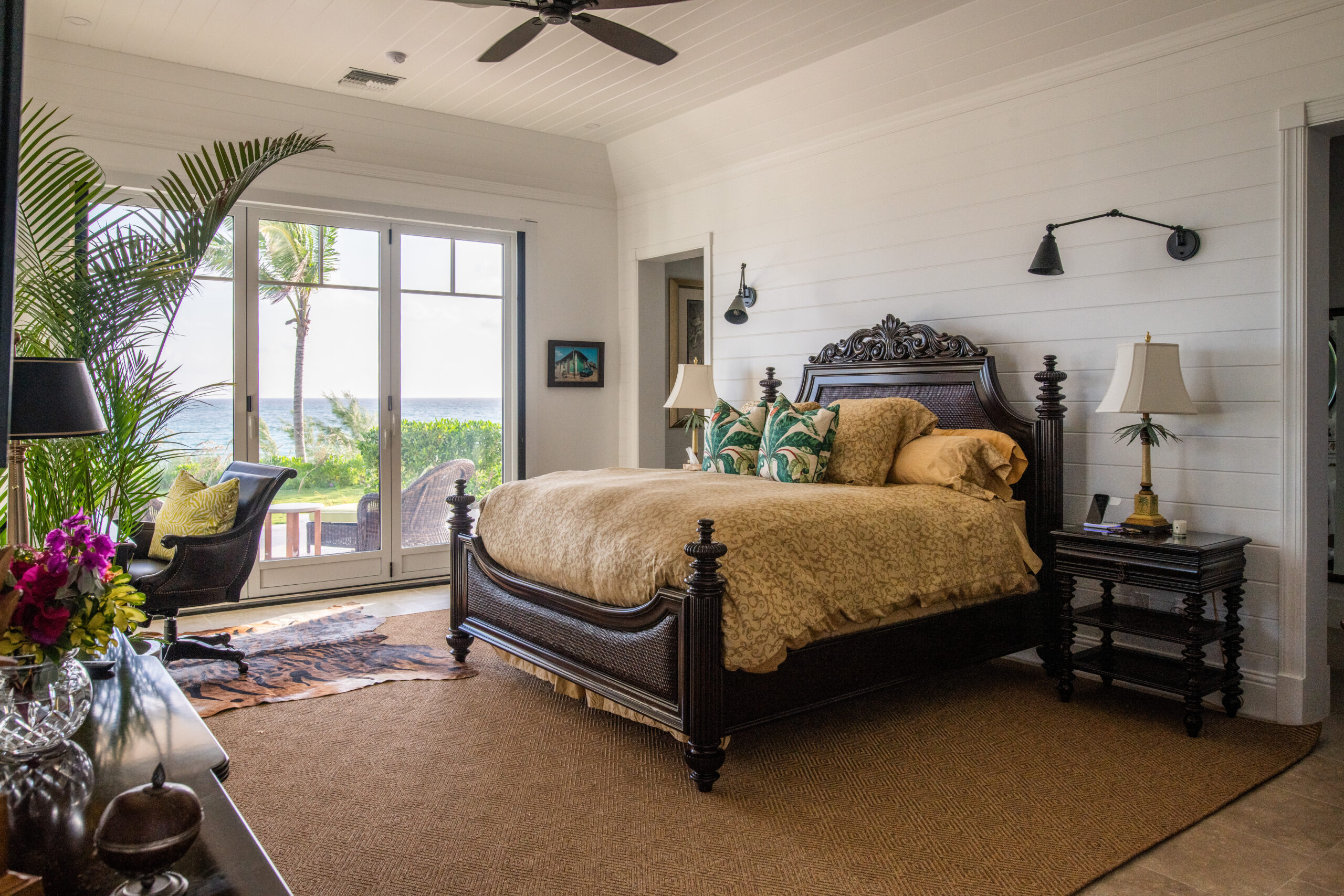 Having myself experienced a Snaresbrook Manor vacation experience, I can attest that the allure of Snaresbrook Manor lies not just in its luxurious offerings, but also in the tranquility the entirety of the grounds provide. Unlike the more bustling Caribbean island tourist hubs, this hidden haven allows visitors to escape the crowds and immerse themselves in an oasis of peace. Whether it's a leisurely stroll along the private beach, an intimate dinner under the starlit sky, or a rejuvenating on-property spa session, Snaresbrook Manor caters to those seeking an intimate and personalized experience.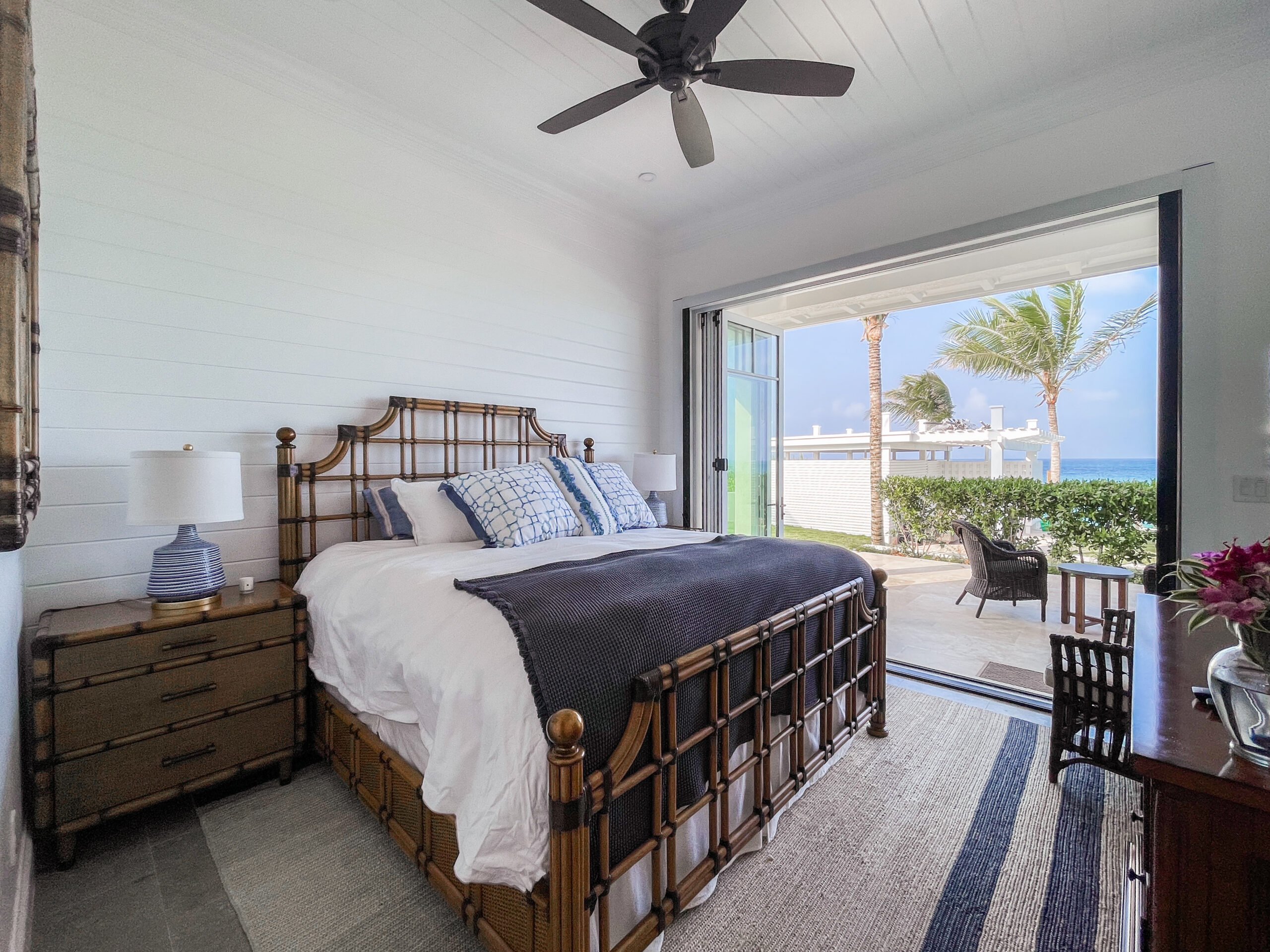 Beyond its captivating natural beauty and lavish offerings, Snaresbrook Manor also provides an opportunity to engage with the rich Bahamian culture. From sampling local delicacies via Island Hospitality Group or other private chef services, venturing out into the community to experience local restaurants and the must-do weekly Friday night community fish fry, to experiencing traditional music and arts, visitors can gain a deeper understanding of the vibrant heritage that enriches this Bahamian outer island.
In all, Snaresbrook Manor stands as a testament to the allure of Eleuthera, offering a glimpse into a world where extravagance and nature coexist in perfect harmony. Whether you seek a romantic getaway, a serene family vacation, a girls or guys trip, wedding or corporate event, or an escape from the ordinary for any other reason, this meticulous private estate promises an experience that is nothing short of extraordinary. In the embrace of Snaresbrook Manor, guests can discover the true essence of paradise—a place where time slows down, worries fade and the magic of the Caribbean becomes a cherished memory.
~~~
Merilee Kern, MBA is an internationally-regarded brand strategist and analyst who reports on cultural shifts and trends as well as noteworthy industry change makers, movers, shakers and innovators across all categories, both B2C and B2B. This includes field experts and thought leaders, brands, products, services, destinations and events. Merilee is Founder, Executive Editor and Producer of "The Luxe List" as well as Host of the "Savvy Living" lifestyle TV show that airs in New York, Los Angeles, San Francisco, Miami, Atlanta and other major markets on CBS, FOX and other top networks; as well as the "Savvy Ventures" business TV show that airs nationally on FOX Business TV and Bloomberg TV. Merilee also hosts the Savvy Ventures Podcast & Radio show available globally on W4CY Radio—the #1 ranked live streaming radio station—among others as well as all major podcast platforms, including Pandora, Audible, Spotify, Amazon Music, Apple Podcasts, Streamyard, iHeart Radio and dozens more. As a prolific lifestyle, travel, dining and leisure industry voice of authority and tastemaker, Merilee keeps her finger on the pulse of the marketplace in search of new and innovative must-haves and exemplary experiences at all price points, from the affordable to the extreme. Her work reaches multi-millions worldwide via broadcast TV (her own shows and copious others on which she appears) as well as a myriad of print and online publications. Connect with her at www.TheLuxeList.com and www.SavvyLiving.tv / Instagram www.Instagram.com/MerileeKern / Twitter www.Twitter.com/MerileeKern / Facebook www.Facebook.com/MerileeKernOfficial / LinkedIN www.LinkedIn.com/in/MerileeKern.
***Some or all of the accommodations(s), experience(s), item(s) and/or service(s) detailed above may have been provided or arranged at no cost to accommodate if this is review editorial, but all opinions expressed are entirely those of Merilee Kern and have not been influenced in any way.***