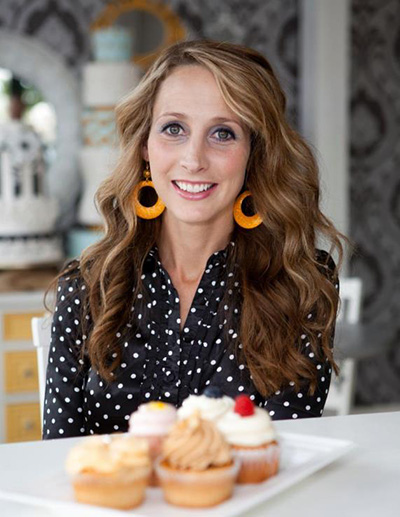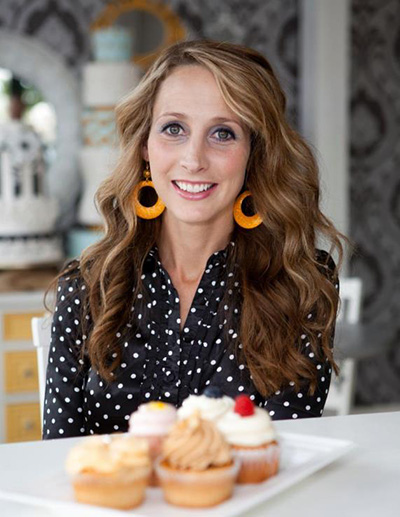 Janell Brown — owner of One Sweet Slice bakery, winner of the Food Network TV show Cupcake Wars, and author of "One Sweet Cupcake" — is publishing a second cupcake recipe book through Cedar Fort Publishing, and she will let her customers and fans name the title of the new book.
Beginning at 8 a.m. on January 20, anyone can make suggestions for the title. This promotion is designed
Cupcake Bakery | Award Winning Cupcakes at One Sweet Slice Award-winning cupcakes at One Sweet Slice to involve those who have made Janell's dream a reality: "I wanted to give our fans an opportunity to be involved in the process of developing my next book as a way to say 'Thank You' for all the support," explains Janell. Anyone in the nation can recommend title names through www.JanellBrown.com, her personal blog, until Monday January 27 at 9 p.m. The winner will receive a signed copy of the new book for free, with their name in the "Acknowledgments" section. They will also receive a dozen award-winning gourmet cupcakes.
A committee of One Sweet Slice employees and Cedar Fort Publishing executives will pick the winning name and announce it by February 1.
The new cupcake recipe book will be seasonal, providing recipes with fruits, vegetables, and other treats specific to each season.
"One Sweet Cupcake," Janell's first book, is available at Books & Things, Barnes & Noble, Deseret Book, Amazon and other great bookstores.
About Janell Brown
Janell Brown has taken a stay-at-home hobby and turned it into a growing custom bakery, One Sweet Slice, now with two locations. Her cupcakes and custom cakes have won multiple awards, including Cupcake Wars on the Food Network, Best of State, Best of Utah, Small Business of the Year, and BEST cupcakes and BEST wedding cakes on KSL's A-List. Her work has been featured in several magazines, newspapers, national radio stations, and blogs.
Janell is the author of "One Sweet Cupcake." She is the mother of four children and has been married for over 11 years. Her unique and refreshing style is displayed at her custom cake and cupcake shop, located at 106 S. Redwood Road in South Jordan, Utah, and at Quarry Bend in Sandy, Utah. For more information on contest details, please visit Janell's blog at www.JanellBrown.com and also visit Janell on Facebook, Pinterest, and Twitter.